Here's Why Henry From Chemical Hearts Looks So Familiar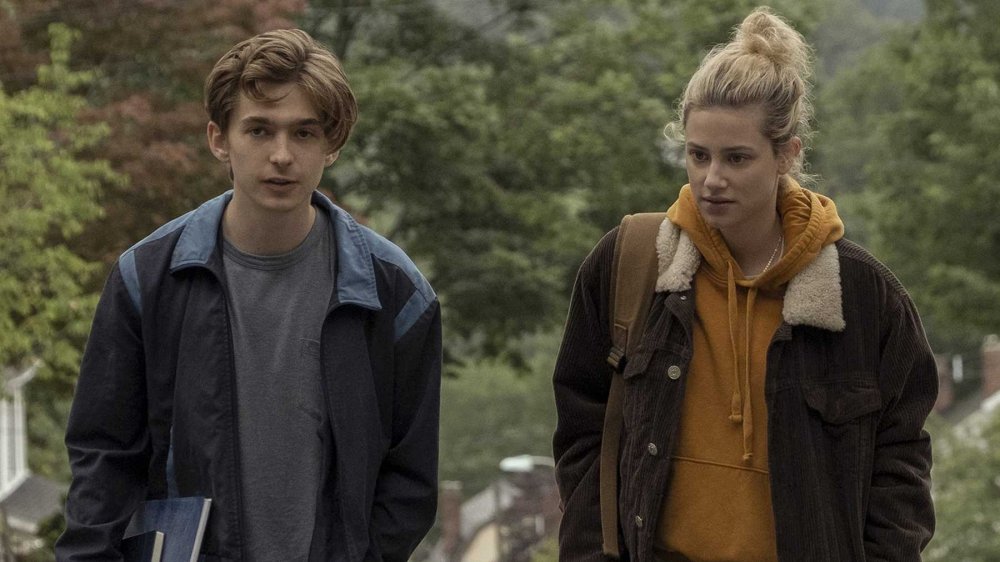 Amazon
Chemical Hearts is the latest must-watch teen dramedy from Amazon Studios. Based on the novel Our Chemical Hearts by Krystal Sutherland, the film features Riverdale breakout Lili Reinhart as a surly new student in school who, much to the chagrin of wannabe journalist Henry (Austin Abrams), ends up co-editing the newspaper rather than him steering the ship alone, as the young man clearly believes he should. Given that this is a teen romance in the same vein as Paper Towns and The Fault in Our Stars, although the two kids initially are at odds, they soon fall madly in love with each other.
The film received mixed reviews from critics, with a 60 percent score on aggregate site Rotten Tomatoes. Empire describes the film as, "An impassioned and imperfect portrait of teenage grief and heartbreak," while The Guardian championed its approach, noting how the movie, "Digs into the bewildering limbo state between childhood and the adult world — a time in which everything hurts, heads are full of hormones and time stretches out interminably."
Chemical Hearts is not Austin Abrams' first big role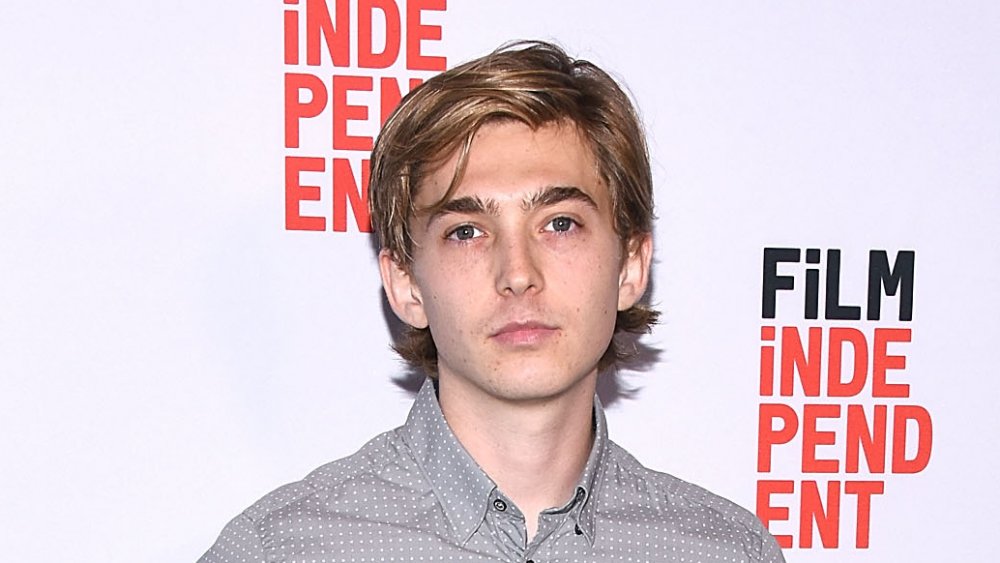 Araya Diaz/Getty Images
Although Reinhart is, understandably, garnering most of the attention thanks in large part to her Riverdale fan-base and the fact she has the tougher role (no spoilers here), praise has also flowed towards her co-star, Abrams, who, although clearly not as famous as Betty Cooper herself, has carved out an impressive career over the years. He's racked up almost 30 credits since bursting onto the scene back in 2011, per IMDb. His breakout came the following year, in the short-lived American reboot of beloved British sitcom The Inbetweeners, which was swiftly followed up by the one-two punch of indie movie The Kings of Summer, opposite Love, Simon star Nick Robinson (and Reinhart, funnily enough), and Gangster Squad, in which Abrams featured alongside Ryan Gosling and Emma Stone.
A recurring role in The Walking Dead, as trouble-causing survivor Ron, introduced the young actor to the mainstream, but Abrams has consistently chosen smaller roles in offbeat indie fare like feminist slasher Tragedy Girls, or the quiet drama Puzzle, rather than bigger stuff. He did, however, make his mark on both Euphoria and This Is Us, solidifying Abrams as one to watch.
Austin Abrams enjoys playing teenage characters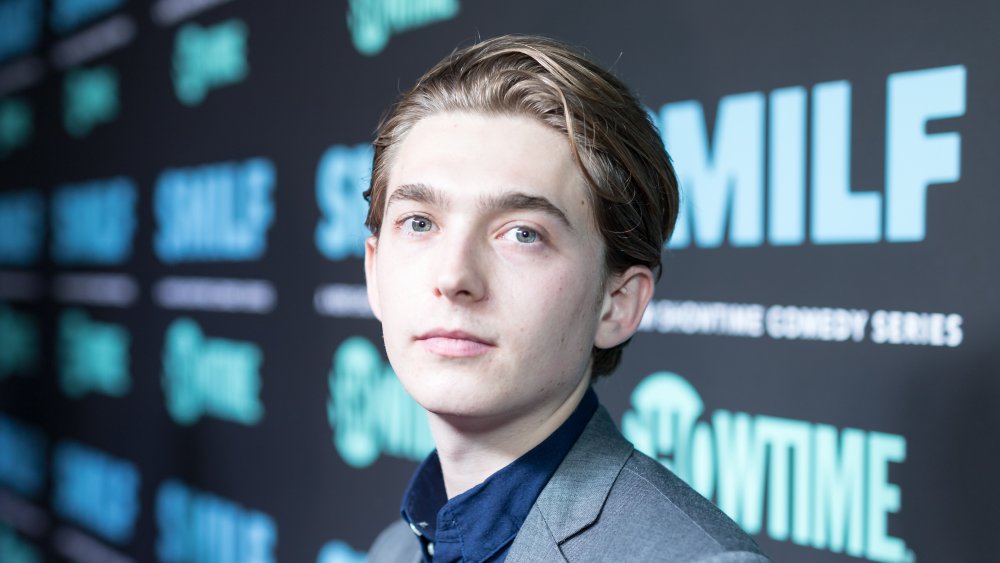 Greg Doherty/Getty Images
He may be in his early 20s, but Abrams' youthful looks have guaranteed a string of roles playing teenagers. He doesn't mind being cast younger than he is, noting it's a fascinating time in a person's life to portray because, "Your mind is actively changing and so you're really experiencing everything for the first time and in a totally different way ... I feel like everything is a lot more primal ... Once you get older, you just get more familiar with yourself ... I feel like when you're a teenager, everything's much rawer" (via Decider).
Abrams also relishes the opportunity to inject his own experience into these roles, telling NME, "What is interesting to me is to play characters that are having these experiences for the first time. It's a challenge. And then relationships are also very interesting. At the same time, I'm a young guy playing teenagers and that's [naturally] going to be part of it."