Meryl Streep Is Unrecognizable In New Netflix Role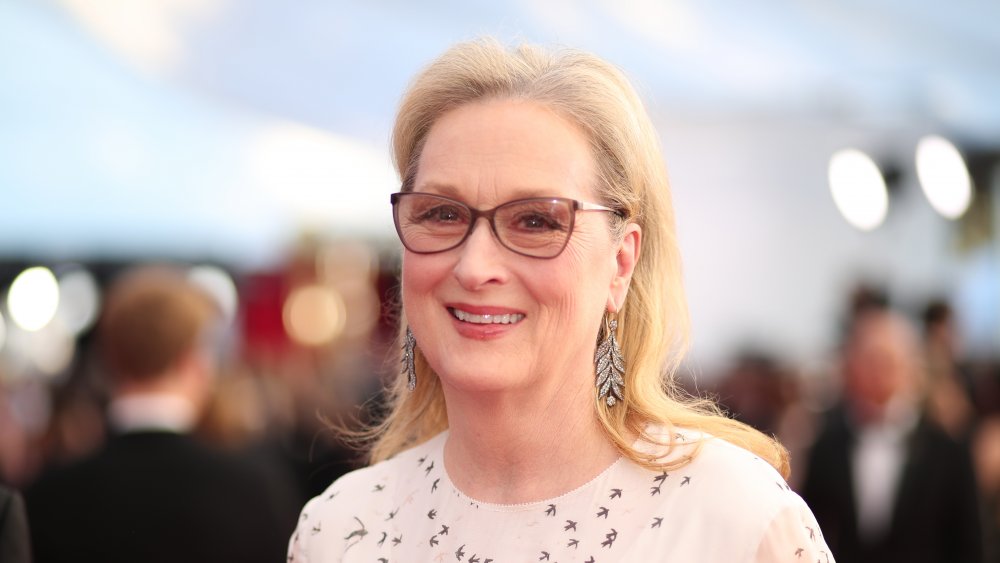 Christopher Polk/Getty Images
Meryl Streep has made a career out of transforming herself from role to role, whether she's playing Julia Child (in Julie & Julia), Miranda Priestley (in The Devil Wears Prada), or Kay Graham (in The Post). The multiple Oscar winner is rightfully considered one of our greatest living actors, not least because of her uncanny ability to inhabit characters both real and fictional. Simply put, there's only one Meryl Streep and no matter which role she chooses, it's guaranteed to be wildly different than what's come before.
Super-producer Ryan Murphy, of American Horror Story, Scream Queens, Glee, and Pose fame, among many others doesn't seem like an obvious or safe choice for Streep. Sure, he's worked with icons like Jessica Lange and Angela Bassett over the years, but Murphy's focus has always been TV, and Streep hasn't graced the small screen much just yet (her attention-grabbing role in Big Little Lies aside). Thankfully, Murphy's move into film coincides with a team-up that will also have theater geeks drooling. 
Meryl Streep transforms into a faded Broadway star
Filming has completed on Murphy's upcoming big-screen adaptation of the Tony-nominated Broadway musical The Prom. He's eyeing a Christmas debut on streaming giant Netflix, noting on Instagram: "Finished shooting during COVID so we could give everybody an inspirational aspirational story that we all need right now." Murphy included a shot of the starry cast, which boasts fan favorites Kerry Washington, Nicole Kidman, Keegan-Michael Key, Andrew Rannells, and, er, James Corden, whom Murphy described as a, "Group of true troopers."
ET reports the two leads, Jo Ellen Pellman and Ariana DeBose, both up-and-comers, are also pictured. They play Emma and Alyssa respectively, two high school students in Indiana who fight back when a lesbian senior is barred from taking her girlfriend to the prom. Corden plays Barry Glickman, Streep plays Dee Dee Allen, Kidman plays Angie Dickinson, and Rannells plays Trent Oliver, all of whom are fading Broadway stars who join the cause.
Nicole Kidman was nerding out over working with Meryl Streep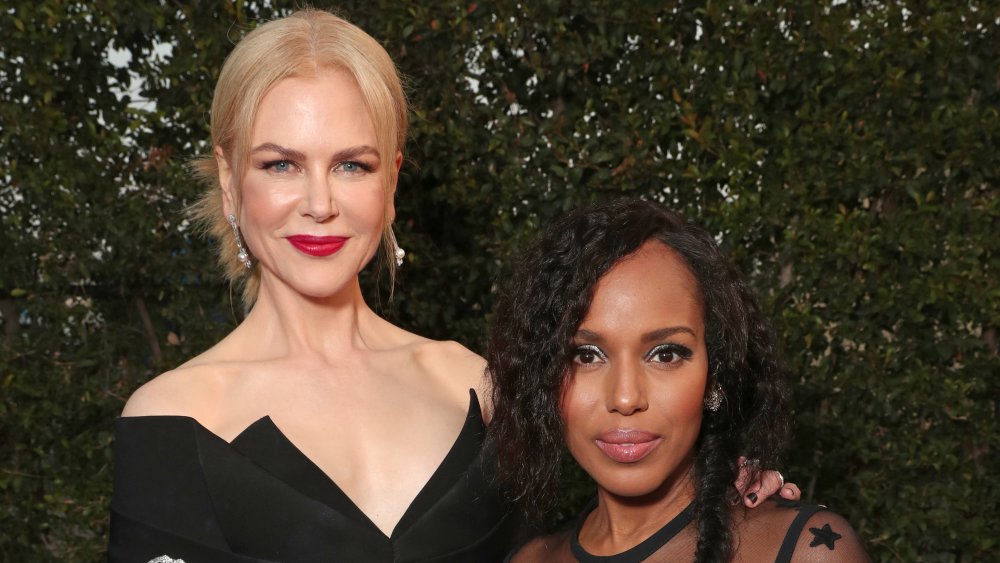 Todd Williamson/Getty Images
Production wrapped in L.A. in July under strict COVID restrictions but, as Murphy told Playbill, they only had a few days left in the shoot when everything was forced to shut down in March. Regardless, it seems like it was a fun shoot, at least before the pandemic hit. Kidman and Washington both gushed to ET about how much they enjoyed working on The Prom, with the Big Little Lies star admitting, "I am watching Meryl Streep and James Corden do work — like, I am just going, 'Whaaaat.'"
When notified that Key had described how she was "killing it," the Aussie was characteristically humble, arguing, "No, no, I barely feel like I am holding on as I watch everyone else." Washington, meanwhile, was thrilled to finally be working with Murphy. Of her "complex" character, she teased, "There's a little bit of a dark side to her, so I'm into it."