The Quirky '90s Sitcom That's Crushing It On Netflix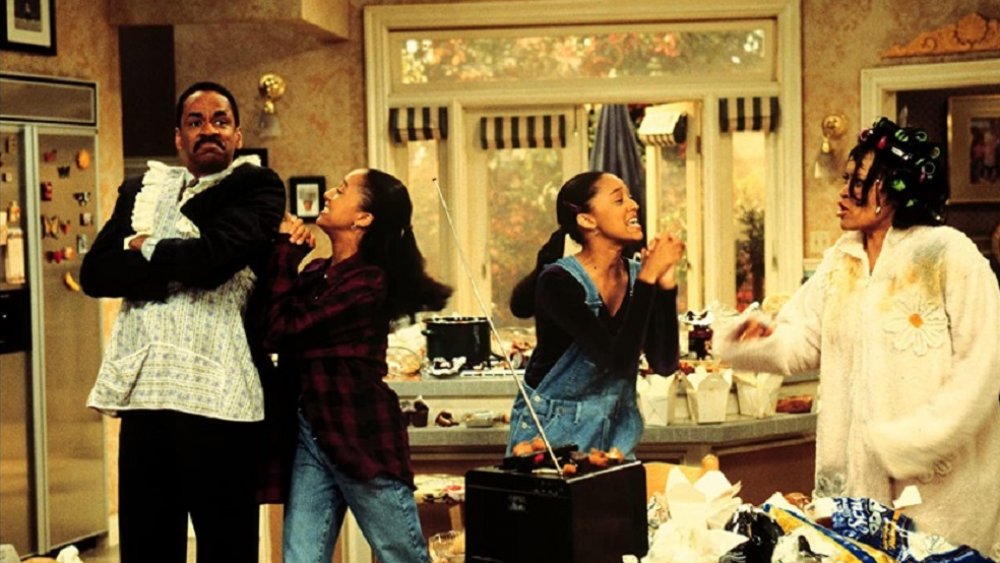 Nickelodeon
Growing up in the '90s was a dream for kids who preferred watching TV to, you know, going outside. Nickelodeon was responsible for broadcasting some of the most formative sitcoms of all time, from Kenan & Kel to Sabrina, the Teenage Witch, along with more cartoons than we could ever hope to get through in our childhoods. For young women, though, the big daddy of them all was really a big sister. Sister, Sister, the iconic sitcom that made household names out of twin stars Tia and Tamera Mowry, while also showcasing the talents of Black icons Jackée Harry and Tim Reid (who played their onscreen adoptive parents, respectively), was so eminently watchable it felt like checking in with an actual friend or even sibling each episode.
IMDb confirms the show ran for six seasons and 119 episodes, from 1994 to 1999, although it feels like it was around for much longer. It's actually kind of hard to believe Sister, Sister has been off the air for 21 years, but if you're feeling nostalgic, the timing couldn't be better because the show is available for a binge-watch on Netflix right now. And, judging by the numbers, everybody is revisiting it.
Sister, Sister is more necessary than ever before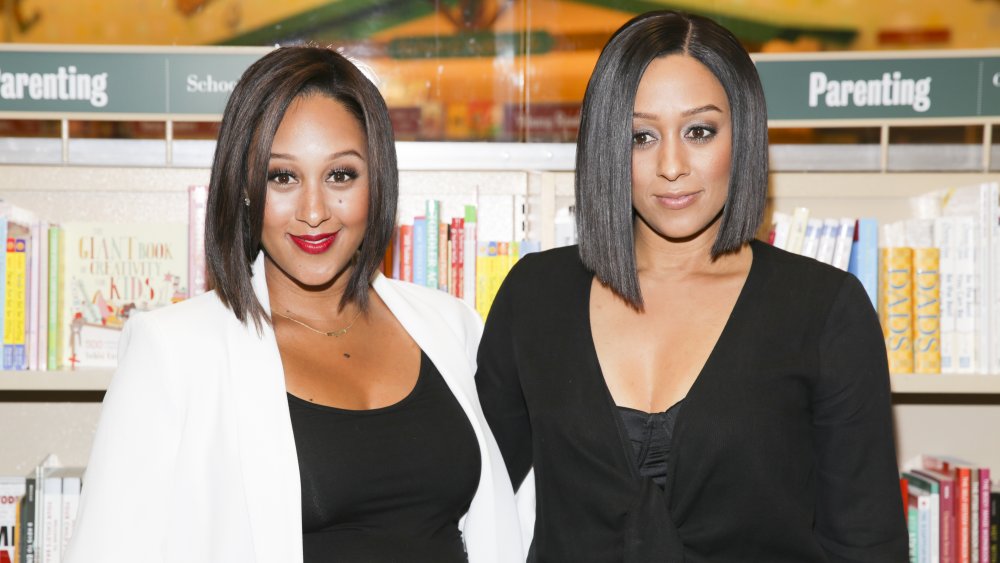 Alison Buck/Getty Images
Collider reports the show is currently ranking at No. 2 on the streaming service, beaten only by Cobra Kai, which is an entirely different kind of nostalgia grab. In 2016, Tia Mowry told CBS News that there's one major reason Sister, Sister remains just as popular today as it was when it originally aired. "Family programming is still wanted. It's needed," she stated. As Tia sees it, the show was one the entire family could sit down and watch together, which added to its appeal. "It had a lot of heart and warmth to it and I think you need more shows like that," the '90s icon added.
She's happy to see the fashion trends of the time coming back, too. "I'm rocking the chokers," Tia revealed. "I think that is just so awesome, how it's come back in style. Overalls, 'cause I used to wear overalls a lot with Doc Marten Boots. I'm not wearing Doc Marten boots but I'm wearing overalls — I love overalls." However, the actress wouldn't wear the hats she rocked during her tenure on the show nowadays, admitting, "Regret the hats! Terrible — with the big frickin' flower? Who thought of that?"