The Real Reason Guess Is Closing Some Of Its Stores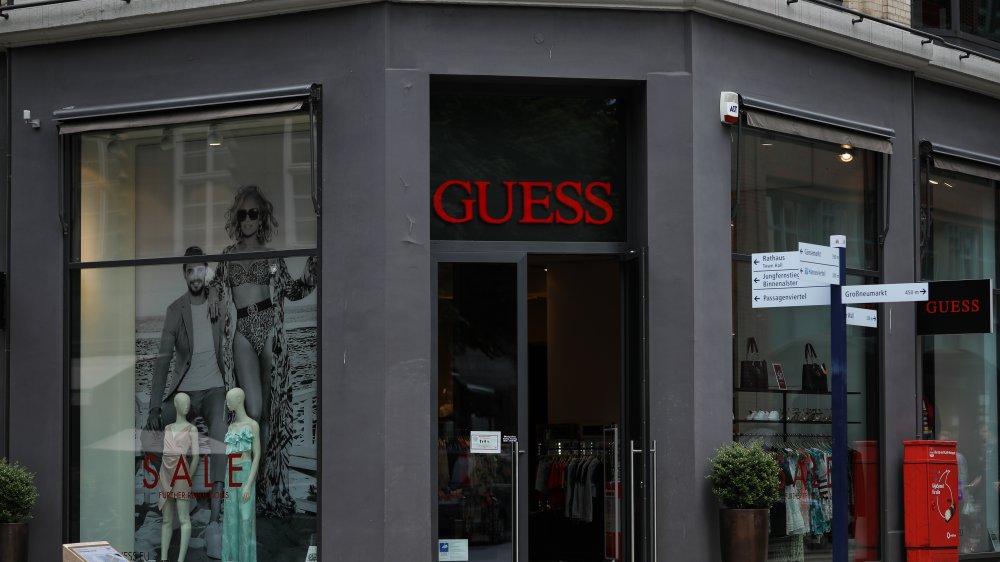 Jeremy Moeller/Getty Images
Due to the pandemic and a diminished desire to go anywhere crowded, our shopping landscape has become something of a retail jungle, where only the ultra-strong can survive. As a result, we've seen Lord & Taylor — the first department store in the country — close its doors after nearly 200 years in business (via CNN). Neiman Marcus and J.C. Penney file for bankruptcy protection, and brands like J.Crew and Brooks Brothers following suit (via WWD). 
Still other brands are closing stores to try and keep losses from dragging them under, including Guess, which will be closing down 100 stores across North America, Europe, and China over the next 18 months to try to stay afloat. As Guess' chief executive officer Carlos Alberini noted, "The recent stock performance and expected demand under our new-normal model made very clear that our store portfolios around the world could be optimized to increase profitability" (via Bloomberg). 
Guess store closures will coincide with the expiration of store leases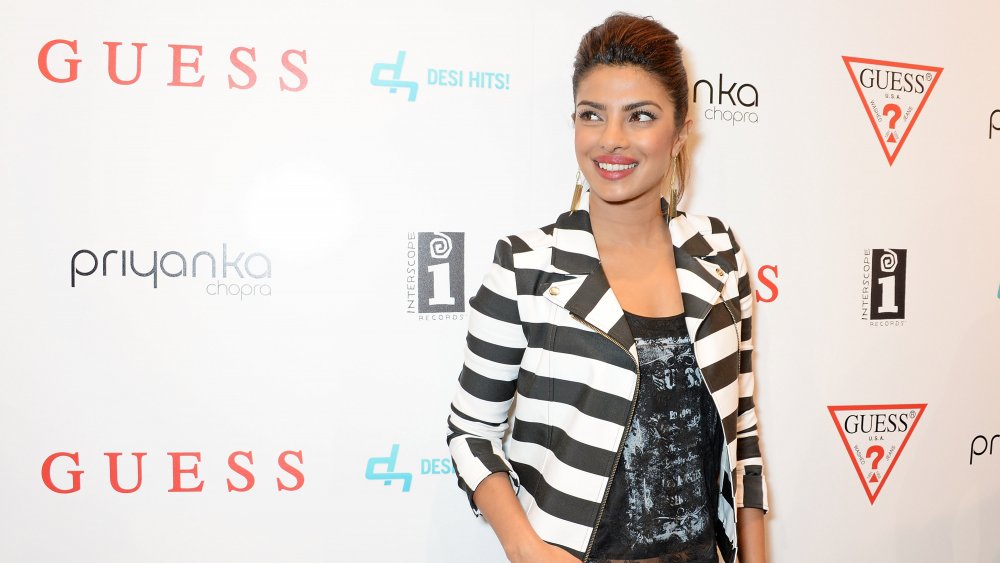 David M. Benett/Getty Images
The pandemic hit Guess hard; Bloomberg notes the brand put all its store workers and half its corporate staff on furlough; some salaries were cut by 70 percent. The retailer also stopped paying rent in April and is now attempting to renegotiate its leases. The company's Chief Financial Officer, Katie Anderson, says negotiations with their landlords are ongoing, and they're optimistic about their moves to cut rental costs.
Since many of Guess' leases are set to expire over the next three years, it's likely that these simply won't be renewed, since Alberini says the store closures will happen at about the same time. What's more, Hypebeast added that nearly 70 percent of Guess' leases will be ending within the next three years, so it could well be that we see even more stores close during the same time period.
Guess has had some very high profile partnerships and collaborations with models and actresses from Claudia Schiffer and Anna Nicole Smith back in the '90s, to Drew Barrymore, Priyanka Chopra, Camila Cabello, and Ireland Baldwin more recently (via Fashion Gone Rogue).