Here's Where The Mom From Step By Step Is Today
We may receive a commission on purchases made from links.
If you were alive in the 90s, there's a good chance you spent some time watching the sitcom Step by Step. The show ran for seven seasons from 1991 to 1998 (per IMDb). Much like another beloved sitcom, The Brady Bunch, Step by Step focused on a blended family which was headed by Frank Lambert (played by Patrick Duffy) and Carol Foster Lambert (played by Suzanne Somers). 
In a 2014 Reddit AMA (via E! News), Duffy revealed that he and Somers have talked about the possibility of a Step by Step reboot and that the on-screen couple "would love the opportunity to work together again."
While they wait for a reboot, fans can at least catch Somers in action in reruns. Unfortunately, she's all but retired from acting since Step by Step, and has no acting roles listed on her IMDb page since an uncredited part in 2001's Say It Isn't So.
The mom from Step by Step is living life to the fullest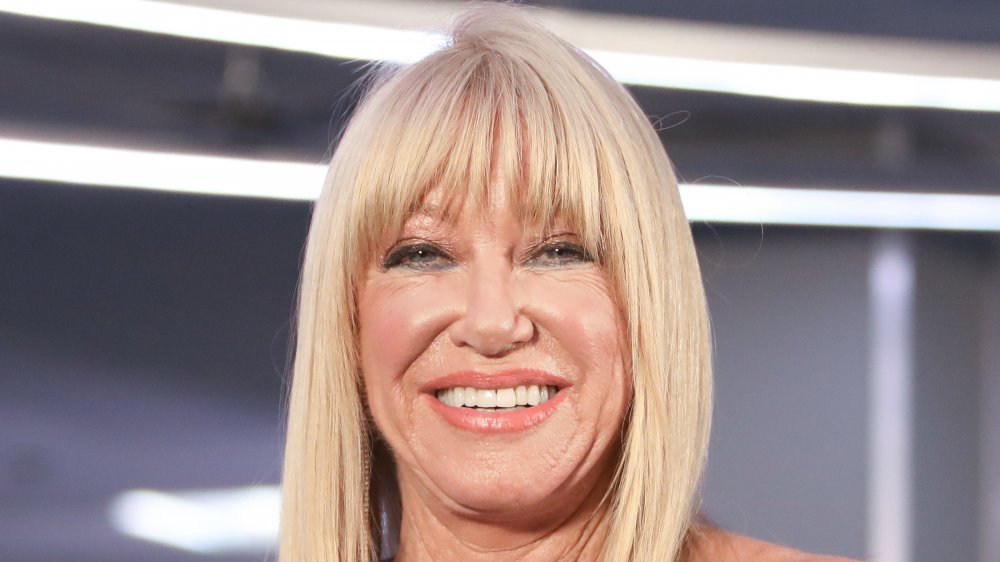 Paul Archuleta/Getty Images
Somers may not be acting, but that doesn't mean she's slowed down. The actress is a cancer survivor (per Us Weekly) and has never felt better. "I thought at this stage of my life that you'd start having longings for what was — I don't," she told CBS Local in January 2020. "I'm really realizing that there's another chapter, probably many more after this, and I thought that when I turned 73 that I would be old, chronologically old. But I'm not old, and I believe it's because of the way I've been taking care of myself. I've really thought of [my body] as a Maserati, and I feed it right and put the highest octane fuel I can put in there and it pays off."
Somers is also a bestselling author, with dozens of titles under her belt. As noted in her bio on Amazon, she's penned 14 bestsellers. A spokesperson for healthy living, her books include Sexy Forever, Knockout, and Ageless.
The Thighmaster queen is enjoying life with her husband, Alan Hamel, with whom she enjoys quite the active sex life. Somers told the Daily Mail that she and her hubby hit the hay twice a day and both take a weekly injection of the hormone PT-141, which increases their arousal. "I'm kind of in that groove, like when you were younger and you're in the mood all the time, and so is he because he's on hormone replacements," she said.