Inside Meghan And Harry's List Of Speaking Demands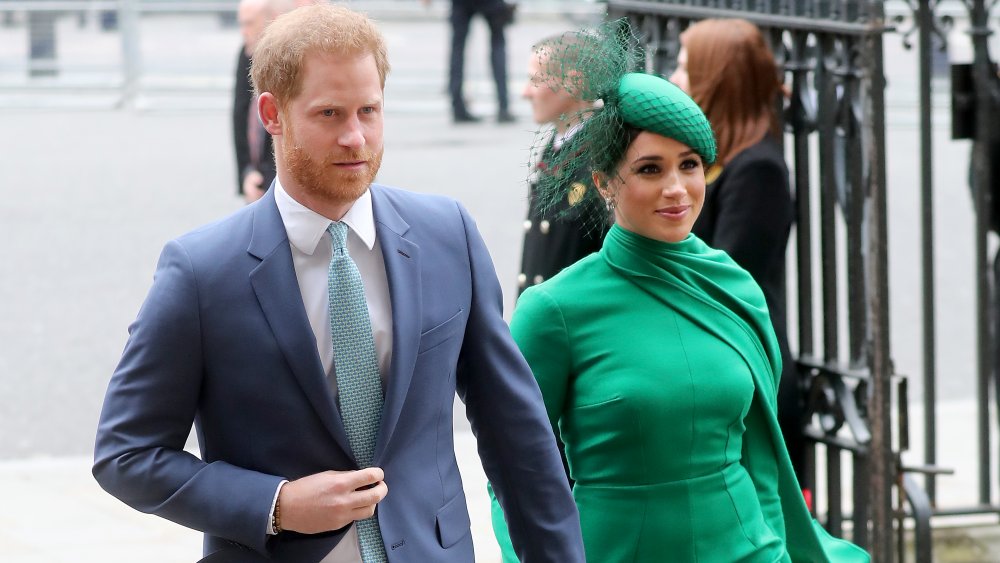 Chris Jackson/Getty Images
After Meghan Markle and Prince Harry stepped back from the royal family, some were worried about how they would support themselves. It wasn't long before they figured things out, though, inking a Netflix deal worth millions and signing with the Harry Walker Agency to represent them for public speaking engagements.
While they're no longer senior royals, it seems that they still have some royal demands — at least, as far as those speaking engagements are concerned. According to The Telegraph, which obtained a copy of the couple's "Virtual Event Request Form" created for them by the Harry Walker Agency, among their reported demands (via Page Six) are a guarantee of how much they will be paid for speaking, being able to choose who introduces them at the event, and being able to choose who moderates the event.
It's believed that the Duke and Duchess could earn as much as $1 million per speech.
Why do Meghan and Harry have so many demands?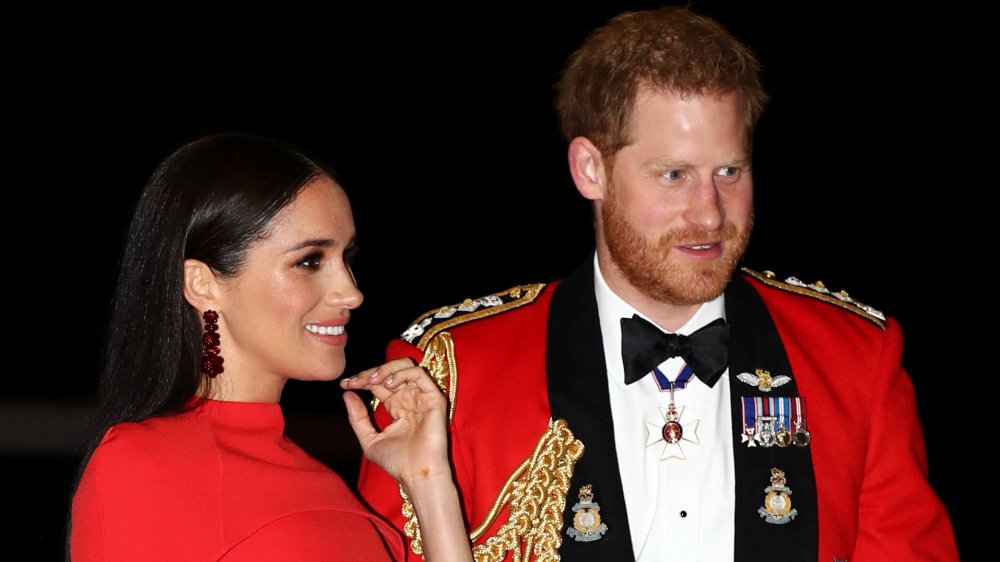 Wpa Pool/Getty Images
While the couple's reported demands might appear extreme, it seems like they were created to provide Harry and Meghan with control over their engagements. The documents reveal that they want to know how many people will be in attendance at an event before agreeing to speak. They also want to know who is funding the event as well as "what they are receiving in return for their sponsorship."
The form also says that Harry and Meghan must be told if "any live or pre-recorded program elements will run concurrently with the Speaker's presentation" as well as who else will be speaking at the event and what kind of "connection format" it will be broadcast through.
Considering just how much scrutiny the couple — especially Meghan — have faced, it makes sense that they would want to be very careful about the events they agree to speak at. In February, the couple were criticized after speaking at a summit held by JP Morgan. As noted by The Sun, the couple were slammed for their speech as JP Morgan has been accused of funding companies responsible for fracking as well as gas exploration and Arctic oil.