The Real Meaning Of Miranda Lambert's Bluebird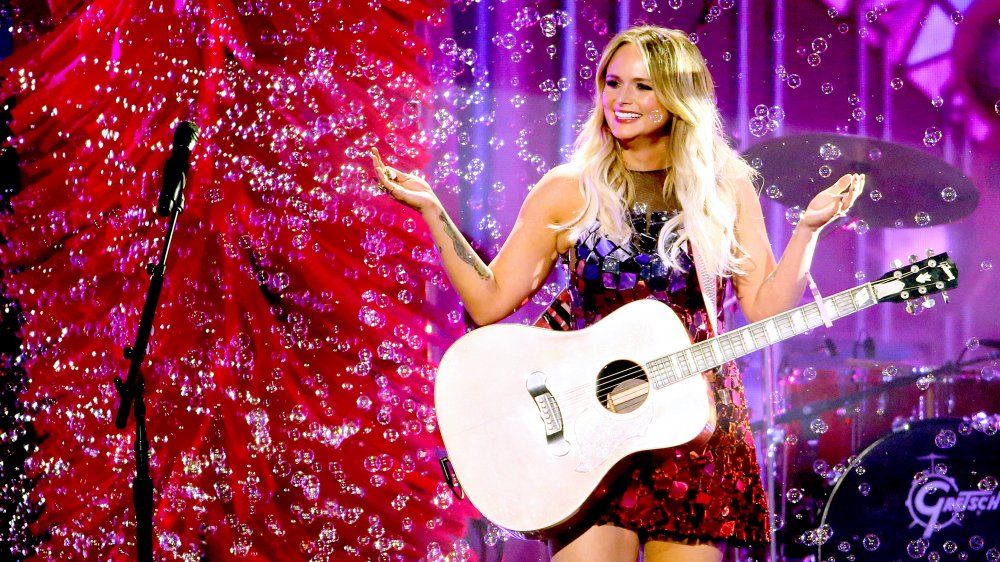 Terry Wyatt/Getty Images
At the end of Miranda Lambert's "Bluebird" music video, we watch her gracefully step out of the gilded cage she's been singing in. Feathered-cape spreading out behind her, she disappears into the city. She's free. 
"Bluebird" is among the songs nominated for single of the year and for music video of the year at the 2020 ACMs, with good reason (via Billboard). For one, Lambert loves the track. "It's a song like I've never written before and I'm so proud to be a part of it," she said on its release. "Since I wrote it, I've been seeing bluebirds everywhere... Now, seeing a bluebird sitting on a branch means so much more to me. I see a little piece of hope there, sitting with wings, and it's a reminder" (via Music Mayhem Magazine). In late July 2020, when "Bluebird" made it to number 1 song, Lambert declared on Twitter, "I'm celebrating happiness and artistic freedom in a time when where we all feel a little caged." 
In the song, Lamberts sings: "And if the whole wide world stops singing / And all the stars go dark / I'll keep a light on in my soul / Keep a bluebird in my heart." And really, can you think of a more time-appropriate country ballad? 
Miranda Lambert's Bluebird is the sequel to her 2016 Album The Weight of These Wings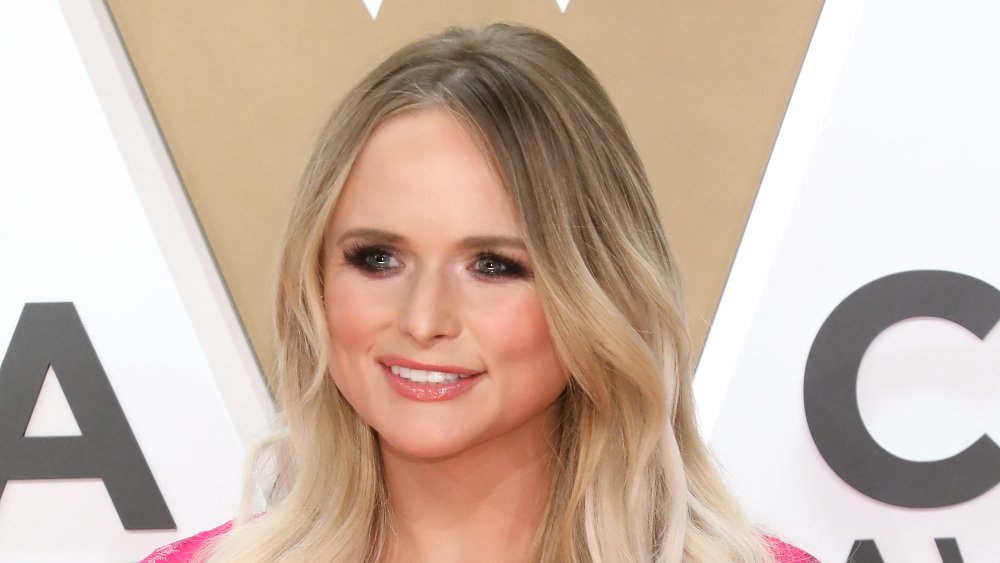 Taylor Hill/Getty Images
Lambert's highly acclaimed 2016 album, The Weight of These Wings (you didn't miss the bird reference, did you?) was about the heartache she struggled to survive in the wake of her high profile divorce from Blake Shelton. Her newest album Wild Card (which includes "Bluebird") is a story of hard-won, and rediscovered happiness (via Rolling Stone). Let's be real for a second. When Lambert gets to the part in "Bluebird" where she sings, "And if love keeps giving me lemons / I'll just mix 'em in my drink," we know exactly who she's talking about.
Although relatable, Lambert's "Bluebird" is the story of her own personal journey to hope. According to what Lambert later told The Boot, the origin story for her hit song surrounds a text that co-writer Luke Dick wrote to Lambert. It said "something about keeping a bluebird in your heart," Lambert remembered. Dick further told her, "I wanna write that with you, because I feel like that's what you did. And it's what I feel like we all do." Case in point? Miranda Lambert walked into the room that she wrote co-wrote "Bluebird" in with Luke Dick and Natalie Hemby just three days after she'd been secretly married to her current husband, NYPD cop Brandan McLoughlin (via Taste of Country). She wrote it, in other words, having recently reclaimed love.