The Untold Truth Of Chris Stapleton's Wife, Morgane Stapleton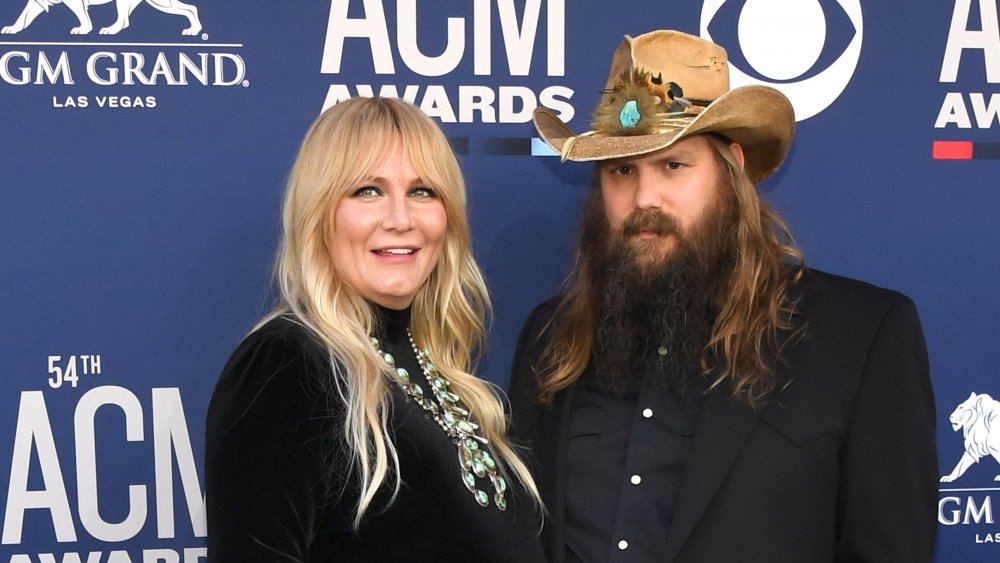 Ethan Miller/Getty Images
Country superstar Chris Stapleton is just as beloved for penning songs for other artists as he is for writing his own stuff. Although he's been working in country for many years, Stapleton came to mainstream attention when he performed alongside Justin Timberlake. The two tackled Stapleton's own "Tennessee Whiskey" as well as Timberlake's "Drink You Away" at the 2015 Country Music Association Awards. Since then, the singer-songwriter has released two acclaimed studio albums and won multiple Grammys.
Although he's a massive star, it's worth noting that Stapleton's wife, Morgane, is an accomplished singer-songwriter in her own right. Morgane Stapleton wrote "Don't Forget to Remember" for Carrie Underwood and "You Ain't Right" for LeAnn Rimes, among many others (via Discog). In keeping with fellow high-profile country music couples, like Garth Brooks and Trisha Yearwood, the Stapletons provide inspiration for each other and even have been known to work together on occasion. 
Chris and Morgane Stapleton are a match made in country music heaven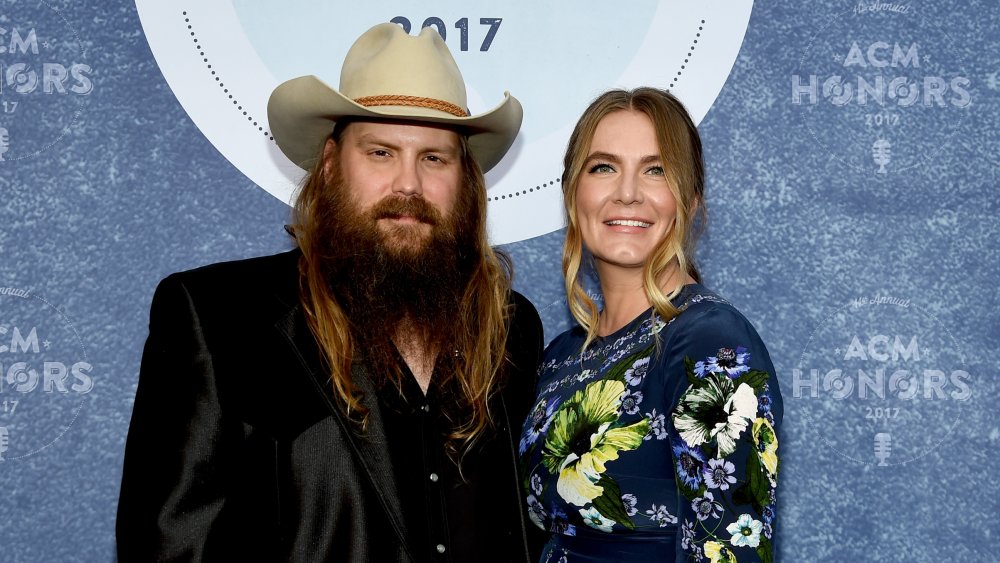 Rick Diamond/Getty Images
Naturally, Chris and Morgane met through their shared passion. Back in 2003 when she was still Morgane Hayes, the two crossed paths at the legendary Sea Gayle Music publishing company in Nashville, where Chris was employed at the time. Her friend was working there, too, and Morgane would hang around the office hoping to see Chris. "We'd hear the jingle of his keys as he walked down the hall, and we knew he was coming to play us whatever new song he had written," she revealed to the Washington Post. Chris joked to Paste magazine, "She was a stalker."
Their first date was a songwriting session one Friday night, but Morgane admitted, "We didn't get much writing done that night." They got married just a few years later, in 2007, with Chris telling Rolling Stone he secretly had the words "you are my sunshine" engraved on his ring. The couple performs the song together regularly.
The country couple are great at making music together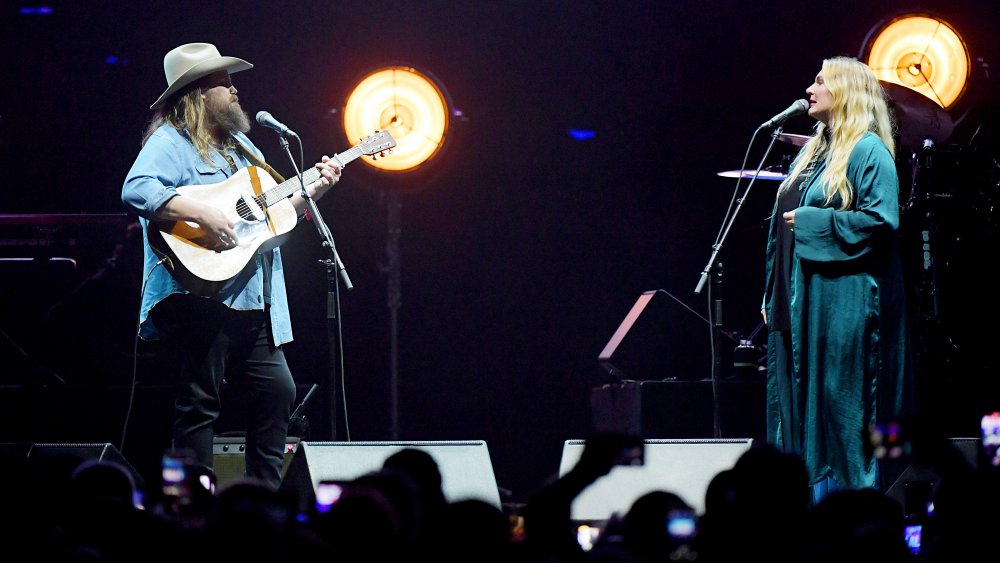 Jason Kempin/Getty Images
In an interview with The Washington Post, Chris advised that he needs Morgane's input to make an album work. "My wife has great taste in everything but men. The vast majority of the songs on my debut album, Traveller, came from lists she made," he revealed. Following the death of Chris's father, the couple took a cross-country trip that inspired Traveller, as Morgane told The Tennessean. She sang harmony on the album, as NPR notes, and the two frequently perform together, including Morgane singing backup at the CMAs performance with Timberlake.
Although the couple keeps their family life mostly under wraps, we do know that they have five children together, as of May 2019. As Country Living confirms, even the names of their kids have been kept private, though we know they have four boys, including twins, and one daughter.