Details You Didn't Know About Luke Bryan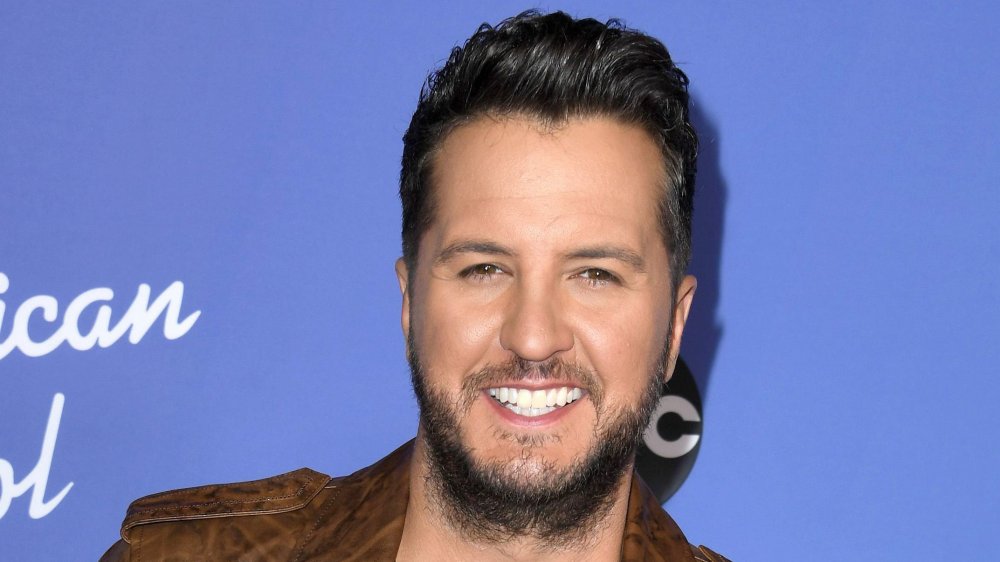 Jon Kopaloff/Getty Images
Luke Bryan is a bonafide superstar whose albums have spawned tons of number one hits. Bryan was named Entertainer of the Year in 2013, and his album, Crash My Party, bears the illustrious title of the first ever Album of the Decade from the Academy of Country Music (via Taste of Country and KFKF). With millions of sales to his name, Bryan could've rested on his laurels. But he continues to push the boat out, with his latest record, Born Here Live Here Die Here, earning rave reviews from critics and fans alike.
Aside from being one of the most celebrated country musicians in the world, the singer-songwriter also finds time to help others achieve their dreams by judging long-running reality competition show American Idol. Considering he's been in the spotlight so long, you may think you know everything about Bryan. But with a career this storied, there's plenty left to excavate.
Luke Bryan has been performing his whole life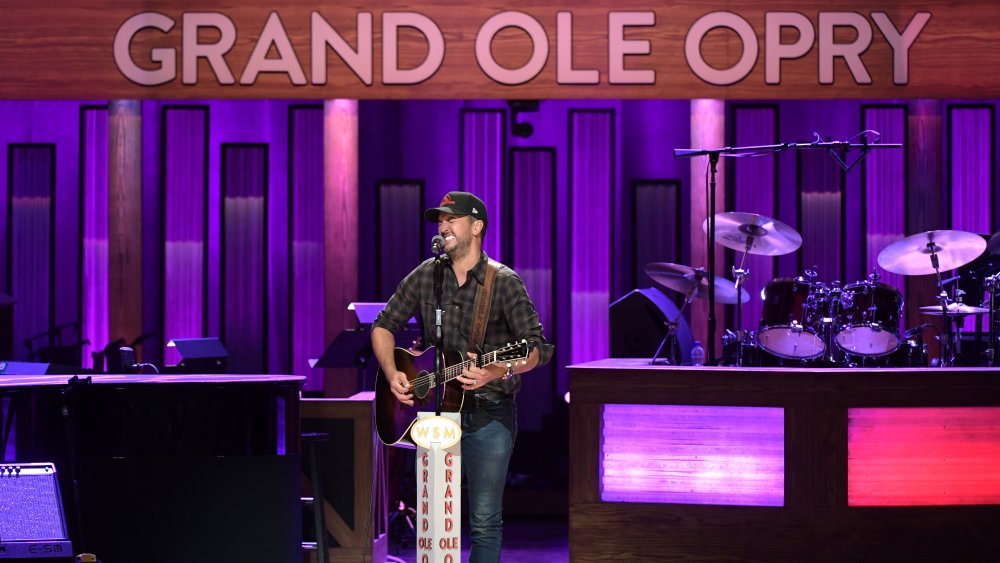 Jason Kempin/Getty Images
Luke Bryan is known for being a hard worker, which is unsurprising when you consider he got his very first job at the age of 12. According to Taste of Country, Bryan stocked and cleaning up produce at the local grocery store in his hometown of Leesburg, GA, while most other kids were off riding their bikes. He still found time to be a regular little boy though. Parade notes that Bryan's trademark dance move was the moonwalk, because his first ever cassette tape (ask your parents) was Michael Jackson's Thriller. CBS confirms he caught the performance bug proper in high school after nabbing the role of Frank Butler in Annie Get Your Gun.
Bryan's hometown is incredibly proud of his success, even featuring him on the welcome sign into Leesburg. In 2007, when the country singer made his debut at Nashville's esteemed Grand Ole Opry, tons of Leesburg fans showed up to cheer him on. 
Luke Bryan still feels incredibly lucky for his career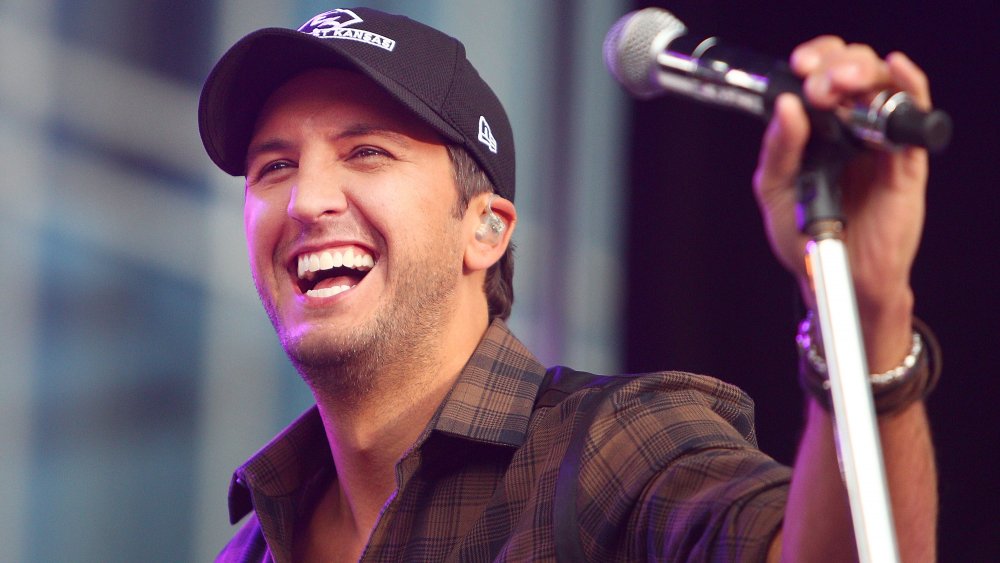 Marianna Massey/Getty Images
Although Bryan is incredibly grateful for his success, he admitted that his luck makes him feel like the character Forrest Gump (via CBS). "For some reason [he] always wind[s] up on the better end of all deals... [he's] just got the old silly boy luck!" Bryan said. Despite his good luck, the singer-songwriter still gets nervous before shows. "I've had panic attacks, you know, before big moments, and that's kinda fun. You want that anxiety," he admitted (via ABC).
However, Bryan feels fear is a good motivator for his high-energy performances, saying, "I wouldn't want it to not be that way." Despite his career's longevity, Bryan plans to gradually ease off, particularly as he gets older (via ABC). "Ten years from now will I be on stage dancing? No I won't be... I would certainly say it will be much more tamed," the country star admitted.