Details You Didn't Know About Dan + Shay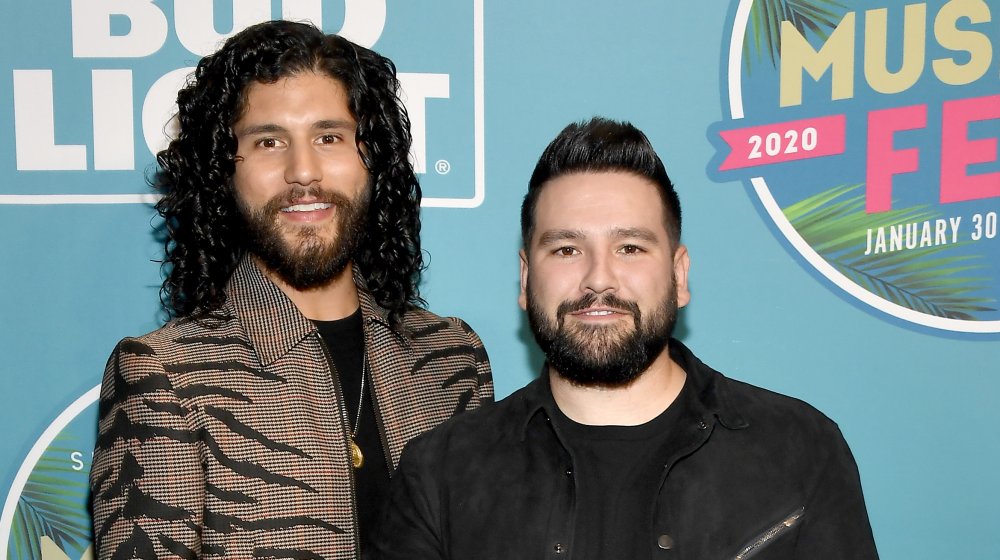 Frazer Harrison/Getty Images
It's been a whirlwind few years for Dan + Shay's Dan Smyers and Shay Mooney. The country duo has risen through the ranks following the massive mainstream success of singles "Tequila" and "Speechless," while "10,000 Hours," their collaboration with pop superstar Justin Bieber, really put them on the map, even with listeners who aren't typically fans of the genre. They've won both times they were nominated for a Grammy, but in spite of all the good fortune they've had thus far, the intrepid duo still feel their best days are ahead of them.
Shay told People that fans eager for new music may have a long wait ahead of them, since he and Dan are focused on getting everything right rather than simply capitalizing on this particular moment. "We're going to take our time and make sure that we do every single song like it's our last, like it's the most important song," he explained.
Dan + Shay met in a very classic country setting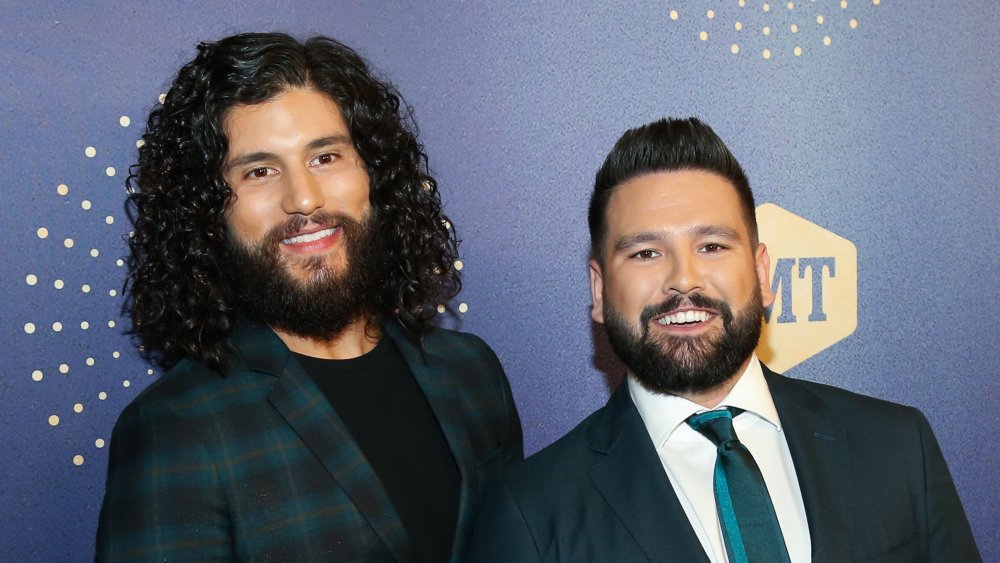 Terry Wyatt/Getty Images
The duo have been working together for a years after initially meeting in the country music capital of the world, Nashville, TN. It was December 2012 and both of them were, coincidentally, attending the same house party. As Shay recalled, in an interview with Taste of Country, "I get to this party, I'm walking in this old house. It was a terrible house, of course, a typical Nashville starting-artist house." Little did he know the property was actually where his soon-to-be musical partner called home at the time.
As Dan admitted, "I had no money to pay for heat, so I went to the thrift store and bought a bunch of sheets. [We] tented out the whole living room, and we retained all the heat in there. We all just hung out, huddled around." It didn't take long for the two to start jamming together, with Dan revealing they've been writing "three songs a day ever since."
Dan + Shay got married just a few months apart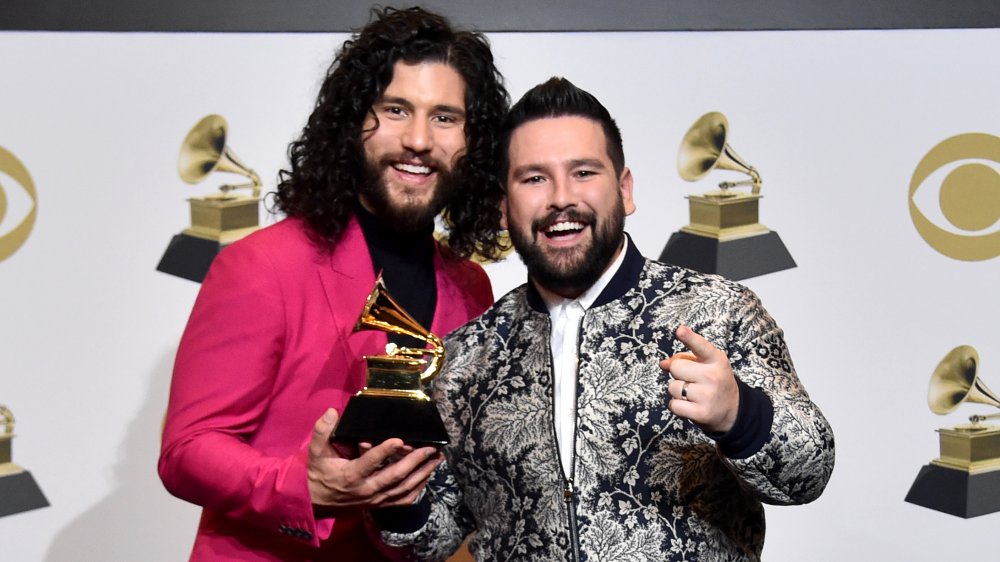 Alberto E. Rodriguez/Getty Images
These days, the Dan + Shay boys are so close they even got married around the same time (though, sadly, not in a joint ceremony while they each wore massive cowboy hats). Dan married his lady, Abby Law, on May 13, 2017. People reported the romantic ceremony took place at sunset in Nashville. Just a few months later, on October 20, 2017, Shay married former Miss Arkansas Hannah Billingsley at his family compound in Arkansas (via People). They later enjoyed a honeymoon in Cancun, Mexico. Both men were, naturally, members of each other's bridal parties.
The duo attended and performed at Bieber and Hailey Baldwin's lavish wedding ceremony, with Shay later joking during an interview with Kix Brooks on American Country Countdown that they were both glad the nuptials happened after their own. He joked, "I felt bad for like all the single people there 'cause that was their expectation, like, 'Oh, it'll probably be this way,'" (via Taste of Country).