Taylor Swift's 2020 ACM Awards Performance Has Everyone Talking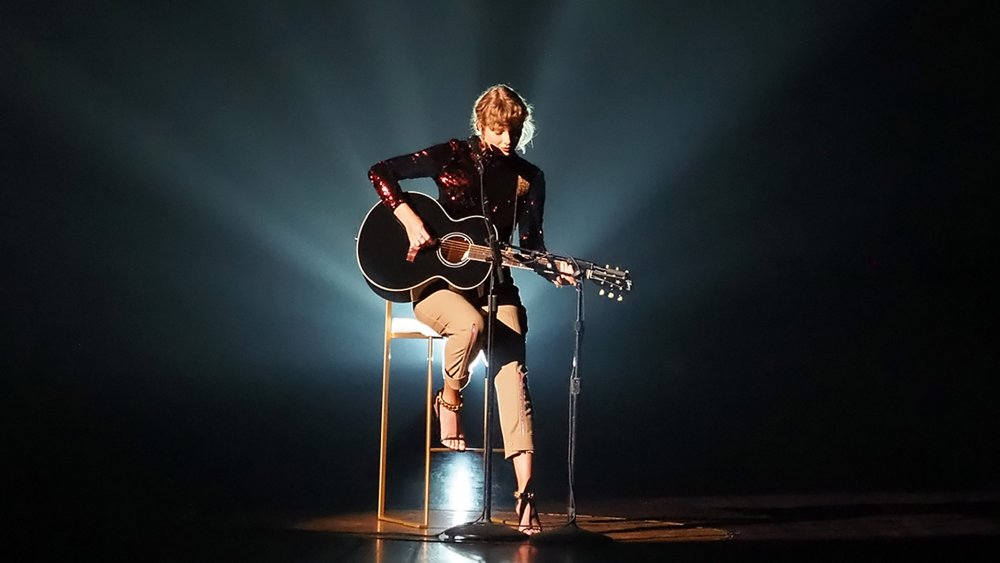 Tasrightsmanagement2020/Getty Images
When Taylor Swift showed up at tonight's Academy of Country Music Awards, we knew we were in for a show. From her self-styled natural curls to her red sequined long-sleeved, high-necked top to those ultra-flattering high-waisted pants, Tay came to slay and her performance of "Betty" did just that. Swift's performance tonight marked her first return to the Academy of Country Music Awards stage after she departed for the world of pop music seven years ago, according to Rolling Stone. The general sentiment among fans was that it was worth the wait.
According to People, the song, in which the characters were named after Blake Lively and Ryan Reynolds' children, tells the story of love gone wrong. Swift said, "[James] has lost the love of his life basically and doesn't understand how to get it back. I think we all have these situations in our lives where we learn to really, really give a heartfelt apology for the first time." She added, "Everybody makes mistakes, everybody really messes up sometimes and this is a song that I wrote from the perspective of a 17-year-old boy. I've always loved that in music you can kinda slip into different identities and you can sing from other people's perspectives. So that's what I did on this one." Viewers felt the depth of that perspective in tonight's performance, with one tiny exception.
Taylor Swift edited her lyrics at the 2020 ACMs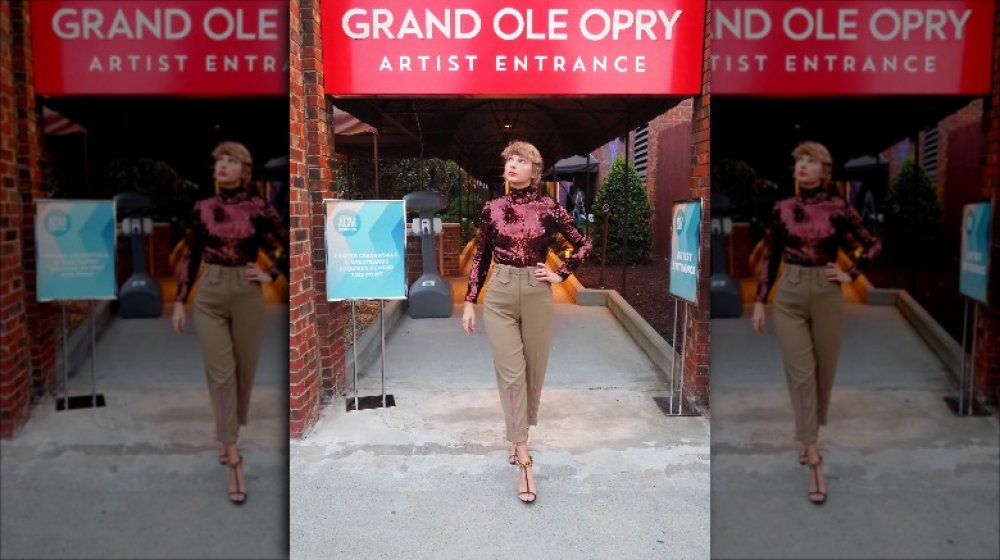 Tasrightsmanagement2020/Getty Images
Swift's performance of the storytelling tune from her latest album Folklore had a sweetly mellow and restrained vibe that allowed her impeccable vocals to shine. Taylor sat on a stool on stage at Nashville's Grand Ole Opry House with just her guitar and a mic, and a harmonica player off to the side. The backlighting left all the focus on Swift as she crooned the emotional lyrics. As viewers zeroed in on the sweet, soothing sounds of her voice, one minor change was very evident to fans.
The lyrics to "Betty" say, "If I just showed up at your party ... would you tell me to go f*** myself?" But on tonight's big stage, Swift changed it to a more television-appropriate version, singing, "tell me to go straight to hell." Some viewers noted the coy smile Swift laid over top of that lyric (via Twitter), but mostly, audiences everywhere just seemed thrilled at this country queen's return to her roots. In all, Swift's performance was beautiful in its simplicity and just what we needed to hear after her seven-year absence from the scene.