Ruth Bader Ginsburg's Final Resting Place Revealed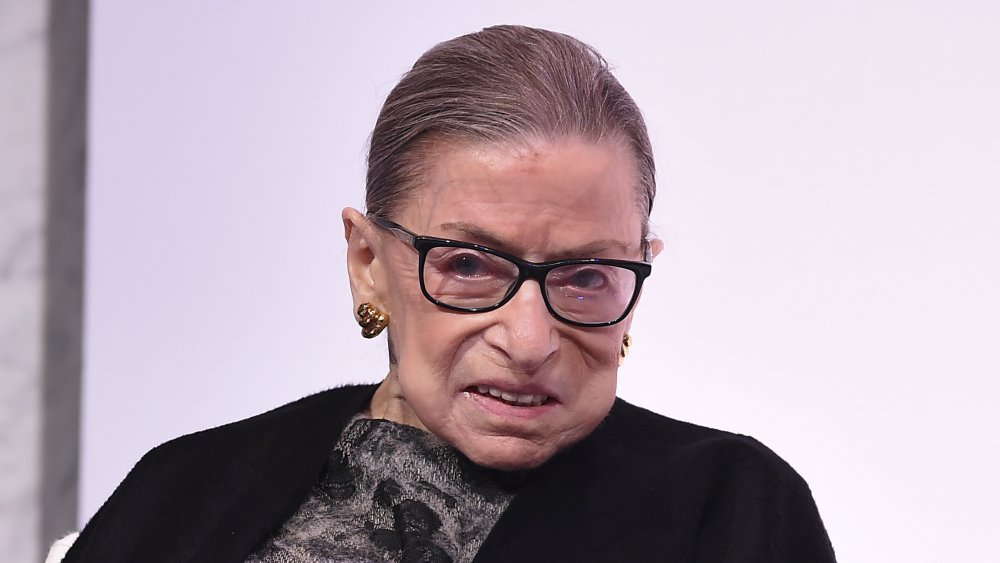 Dimitrios Kambouris/Getty Images
The late U.S. Supreme Court Justice Ruth Bader Ginsburg, who died Friday, September 18, will be laid to rest in Arlington National Cemetery, alongside her husband, Martin David Ginsburg, who was buried there in 2010, according to a statement by the highest court. The timing of her funeral has not been made public; members of the Jewish faith typically are buried within 24 hours of their death, but because Ginsburg died hours before the Jewish holiday Rosh Hashanah began, it is possible she will not be buried until Monday, according to the New York Daily News. The reason that Jews strive for a prompt burial is language in the Bible stating, "Thou shalt surely bury him the same day," but high holidays are one of the exceptions to this practice (via Chabad.org).
Ginsburg's funeral will be private. While her death was not unexpected — she had been fighting pancreatic cancer — it has devastated both the people who knew her well, and those who had admired the "Notorious R.B.G." from afar (per CNN).
Ginsburg will be the 14th U.S. Supreme Court Justice buried at Arlington National Cemetery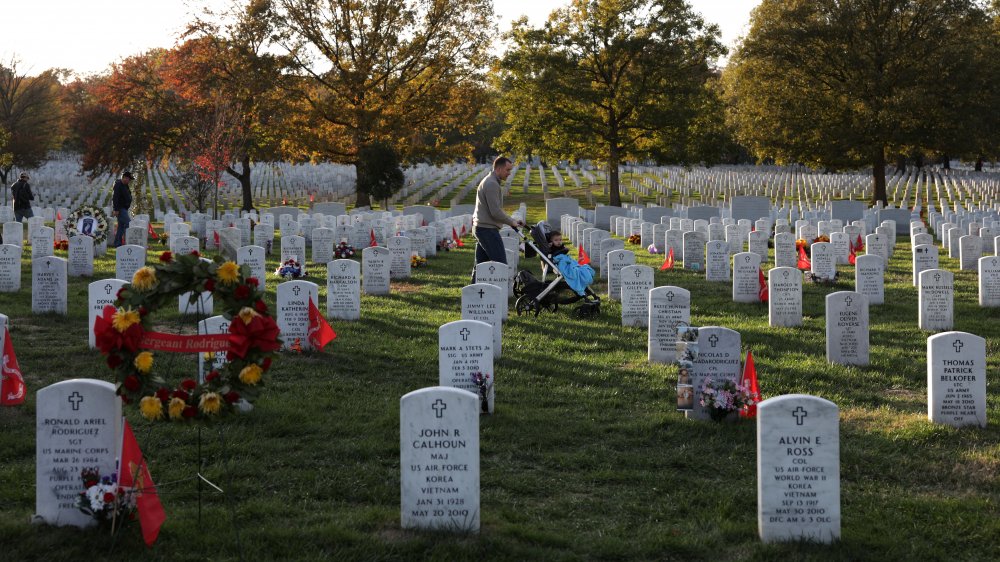 Alex Wong/Getty Images
Ginsburg, who was 87 at the time of her death, will not be the only justice buried at Arlington National Cemetery, which more than 400,000 American soldiers, as well as generals, and presidents, also count as their final resting place. In fact, she will be the 14th. Last summer, Supreme Court Justice John Paul Stevens was buried there after suffering a stroke, and four chief justices were laid to rest there as well — William Howard Taft, who had also been the 27th U.S. president, Warren Burger, Warren Burger, and William H. Rehnquist (via PBS). Additional justices buried in this cemetery include Harry Blackmun, Thurgood Marshall, Potter Stewart, William J. Brennan Jr., Justice Oliver Wendell Holmes Jr., and William O. Douglas.
Arlington Memorial Cemetery, a national landmark located in Arlington, Virginia, near Washington, D.C. is open to the public seven days a week, from 8 a.m. until 5 p.m. — allowing those who would like to pay homage to Ginsburg an opportunity to visit her grave in person, in the future.