The Heartbreaking Last Letter Ruth Bader Ginsburg's Husband Wrote Her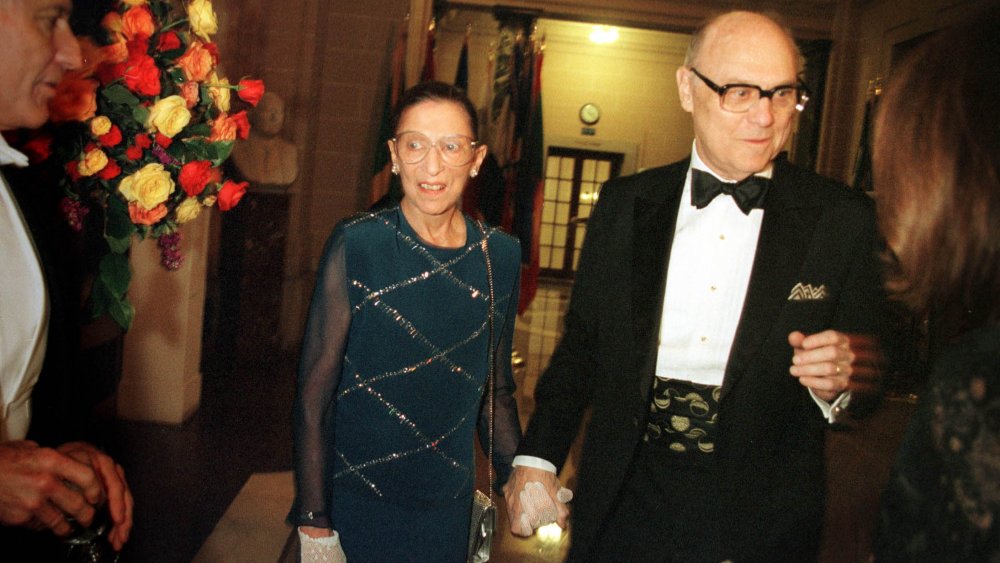 Karin Cooper/Getty Images
As the nation grieves the loss of Supreme Court Justice Ruth Bader Ginsburg, little-known details of her incredible life have begun to emerge. The more we learn about the cultural icon, the more touching her story becomes. In particular, a look into Ruth Bader Ginsberg's 56-year marriage to Marty Ginsburg paints a picture of unconditional love between two people who supported each other to no end. Ruth Bader met Martin Ginsburg in 1950 on the campus of Cornell University when she was a freshman and Marty was a sophomore (per Biography). The two bonded over their New York roots, their Jewish faith, and a shared intellectual interest in the world around them, and in 1954, they were married.
Years later, Marty, who was in his final year at Harvard Law School, was diagnosed with a rare form of cancer that required aggressive treatment. He recovered with Ruth by his side and went on to become a tax lawyer and professor. Meanwhile, Ruth Bader Ginsburg built a career climbing the ranks of the justice system until finally, thanks in some part to Marty's lobbying efforts, she was appointed as Supreme Court Justice (via NPR). Eventually though, Marty's cancer returned and it was ultimately a fight he could not win. According to The Washington Post, Marty wrote Ruth a heartbreaking letter before he passed that appears to ask for her help in ending his life.
Marty Ginsburg's last letter may have asked for Ruth Bader Ginsburg's help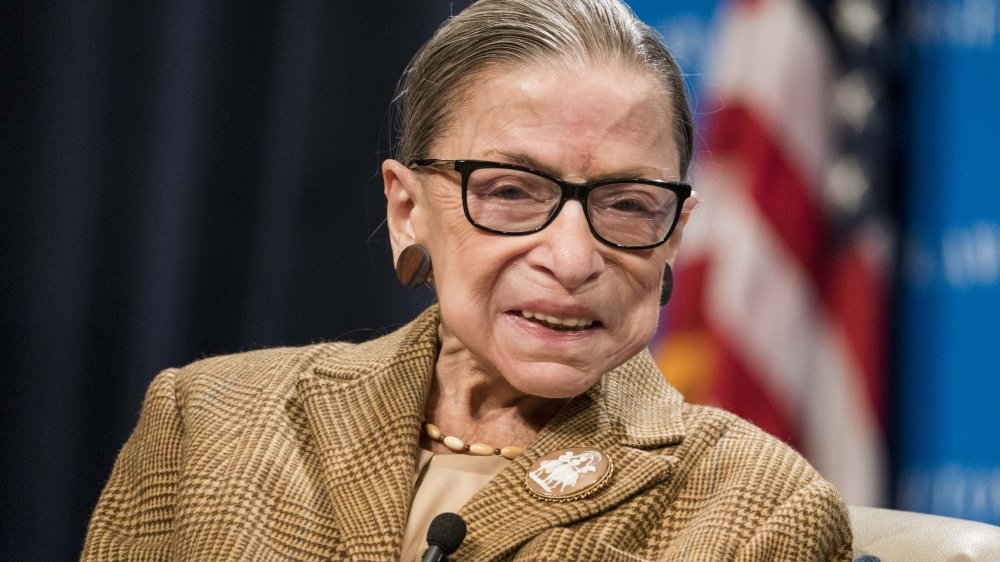 Sarah Silbiger/Getty Images
In 2010, Marty Ginsburg was diagnosed with cancer once again. The Washington Post reports his doctors had run out of options for treatment and he was transferred from Johns Hopkins Medical Center to his home to live out his final days near his family. In sorting through her husband's belongings, Ruth found a letter addressed to her that was later reprinted in a biography written by Jane Sherron De Hart entitled Ruth Bader Ginsburg: A Life.
Marty Ginsburg began his final letter to his wife, "My dearest Ruth — You are the only person I have loved in my life... What a treat it has been to watch you progress to the very top of the legal world."
He continued, "... I shall think hard on my remaining health and life, and whether on balance the time has come for me to tough it out or to take leave of life because the loss of quality now simply overwhelms. I hope you will support where I come out, but I understand you may not. I will not love you a jot less."
Ruth Bader Ginsburg's biographer said of this heartbreaking letter, "In a final protective act, he had taken from his wife the burden of the decision." Marty Ginsburg passed away on his own a week later at the age of 78, leaving behind Ruth and their two children, Jane and James.