The Truth About Demi Rose Mawby And Kylie Jenner's Relationship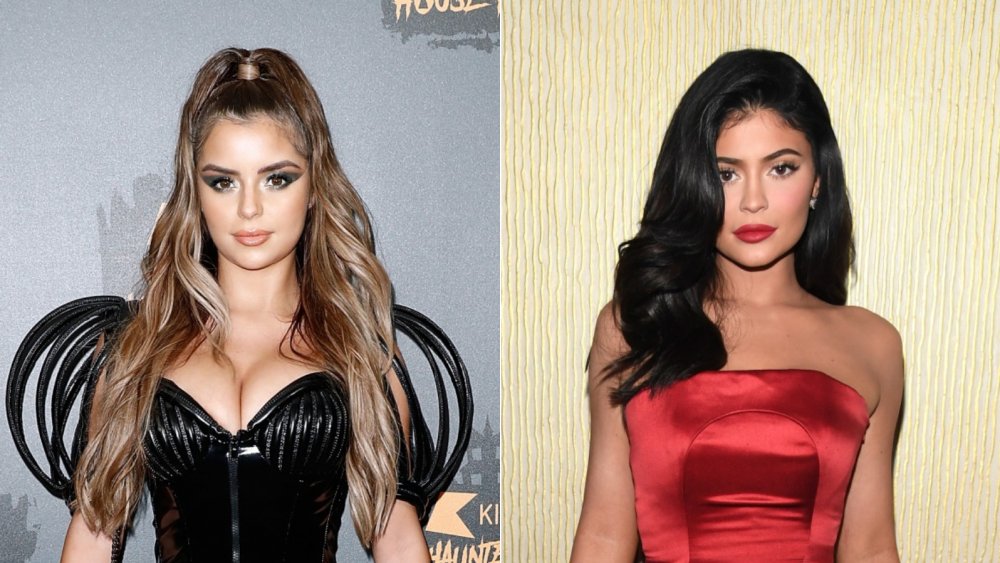 Tim Whitby / bfc / Kevin Mazur / Getty Images
British starlet Demi Rose Mawby is fast becoming one of the most recognizable and sought after models in the world. Her millions-strong social media following has significantly helped her rise, no doubt, as did a short-lived romance with rapper Tyga, whose ex is, of course, Ms. Kylie Jenner herself. Seemingly unfazed by her ascent, Birmingham native Mawby told The Sun right on the cusp of her meteoric rise, "I posed for selfies and pictures and it just grew from like 60,000 to 200,000 to a million to 3.2million," (and counting — 14.6m at the time of writing).
Although she admitted, "It was really weird when people started recognizing me and stuff on the street," Mawby soon "got used to it." The model's newfound fame led to her dalliance with rapper Tgya, whom she met at a swanky party in Cannes. Their relationship was short-lived, with Mawby reasoning, "We really liked each other but logistically it didn't work out in the end. But you know, everything happens for a reason" (via Metro).
Demi Rose Mawby has nothing but love for Kylie Jenner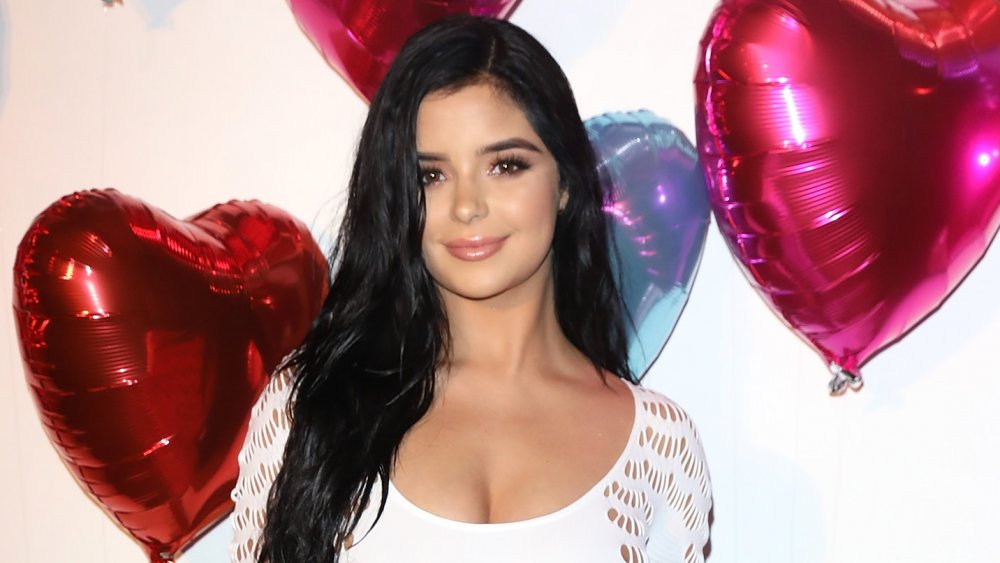 Tim Whitby/bfc/Getty Images
Considering they share the same ex and, as Metro notes, Mawby is frequently described as "the British Kylie Jenner," most people would assume there's some bad blood between the two ladies. Not so, even though the Kylie Cosmetics founder's fans had a little bit of an issue with the model in the beginning. Mawby assured Daily Mail in a 2017 interview that she has nothing but respect for Jenner, advising, "I respect her and never said anything bad about her." The model added, "There are no bad vibes, between us," although she acknowledged, "People will always hate on me, I guess."
Likewise, Mawby advised there's no issue with her and Jenner's shared ex, either. "I was quite known before I even met him," she clarified, admitting it still bothers her to be referred to simply as "Tyga's ex" (via Daily Mail). The British model doesn't blame him, though, noting, "We still talk now and then, you know, just 'how are you?' and stuff." Overall, Mawby isn't one to let the opinions of online haters get her down. "I don't let the negativity get to me, it never ever gets to me," she confirmed. Besides, Mawby argued, "I'm so happy and I get more love than I ever have online," so why should she care?