The Truth About Judge Barbara Lagoa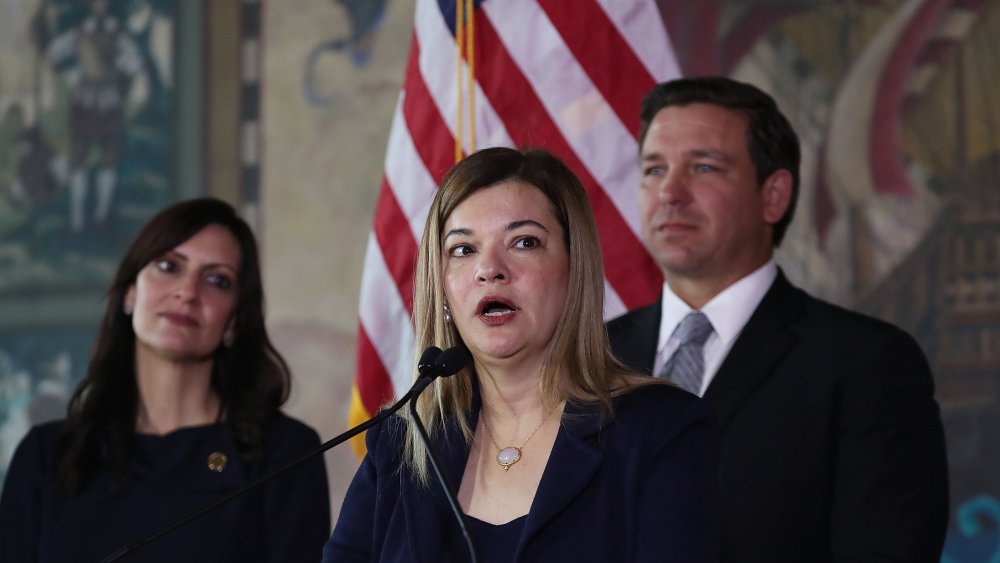 Joe Raedle/Getty Images
In a 1999, a five-year-old boy named Elian Gonzalez was found drifting three miles off the coast of Ft Lauderdale, Florida (via PBS). He was the only survivor in a group of refugees that included his mother, who were attempting to flee Cuba in a raft. After a dramatic six-month battle, the child was denied political asylum and sent back to Cuba with his father, stepmother, and half-brother .
Elian Gonzalez' story is important because it shaped the views of Judge Barbara Lagoa, a Trump appointee who currently sits on the 11th Circuit Court of Appeals — and who could well become the woman to fill the shoes of Associate Supreme Court Justice Ruth Bader Ginsburg who passed away on September 18, 2020. As a lawyer for the firm Greenberg Traurig, Lagoa was part of the legal team that worked pro bono to keep Elian Gonzalez in Florida, with his mother's family (via Politico). Linda Osberg-Braun, another attorney involved in the case, noted, ""Her nickname in the group was Barbara 'The Hammer' Lagoa, [because] she hammered the legal points in her legal arguments." 
Judge Barbara Lagoa is a the only child of Cuban exiles
Joe Raedle/Getty Images
Barbara Lagoa brings an different background to Donald Trump's list of potential Supreme Court nominees. She is the only child of Cuban exiles who left Cuba when Fidel Castro took over. Lagoa grew up in Hialeah, Florida, and attended Florida International University before she went to Columbia Law School, where she was an associate editor for the Columbia Law Review (via Tampa Bay Times). After her stint at Greenberg Traurig, she worked at the U.S. Attorney's Office, and in 2006, was appointed to Florida's Third District Court of Appeal by former Florida Governor Jeb Bush. She then became the first Cuban American woman to sit on the Florida Supreme Court with the endorsement of Governor Ron DeSantis in 2019. Months after that, she was appointed by Trump to a position on the U.S Court of Appeals, which oversees Florida, Alabama, and Georgia. 
General counsel to former Florida Governor Rick Scott and an acquaintance of Lagoa's, Jesse Panuccio, tells The Wall Street Journal: "Unlike every other justice on the court, [Lagoa's] formative experience and networks are not based around New York and D.C. She's comfortable in that world, but at the end of the day, she grew up in Hialeah and went back to Miami."
Little is known about how Judge Barbara Lagoa will decide cases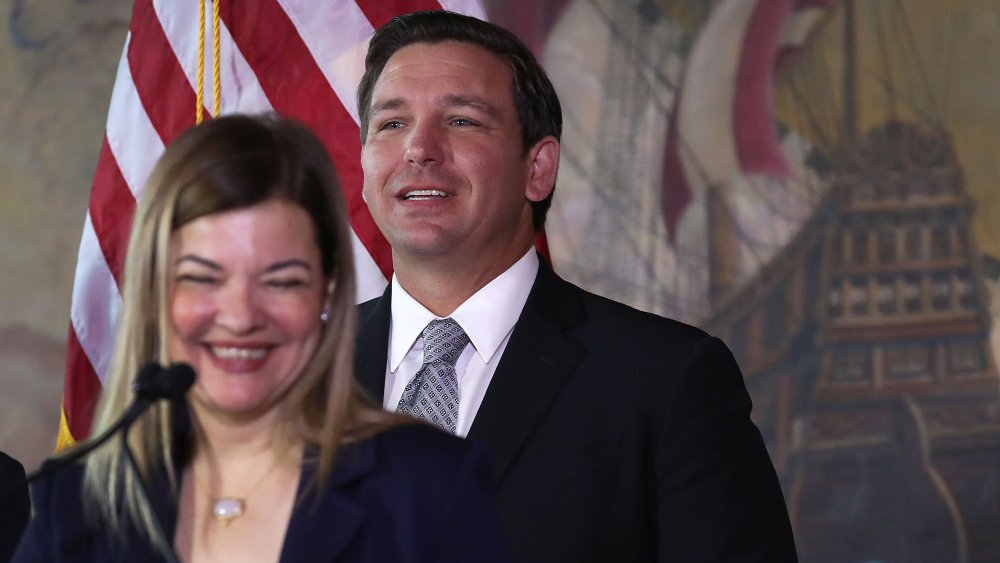 Joe Raedle/Getty Images
Because she has not spent much time on the bench, very little is known about how Lagoa might decide on politically charged issues like healthcare and abortion rights (via The Washington Post). But she will likely be called upon to explain why she had originally said that a judge needed to recuse herself or himself when impartiality might be questioned — yet she took a stand on voting rights issues involving her home state. She and another Trump appointee rejected calls for their disqualifications and voted to overturn a lower-court ruling, which was viewed as a poll tax on people who had been convicted of committing crimes. Lagoa's involvement triggered protests from both the attorneys involved in the case, and from members of the lower house of Congress. 
Democrats are worried about how she might rule if the results of presidential election were to be contested and sent to the Supreme Court, per The Washington Post. Trump has already indicated that he might need the Supreme Court to secure a second term if it came down to it.