Details About Chris Wallace And George Clooney's Friendship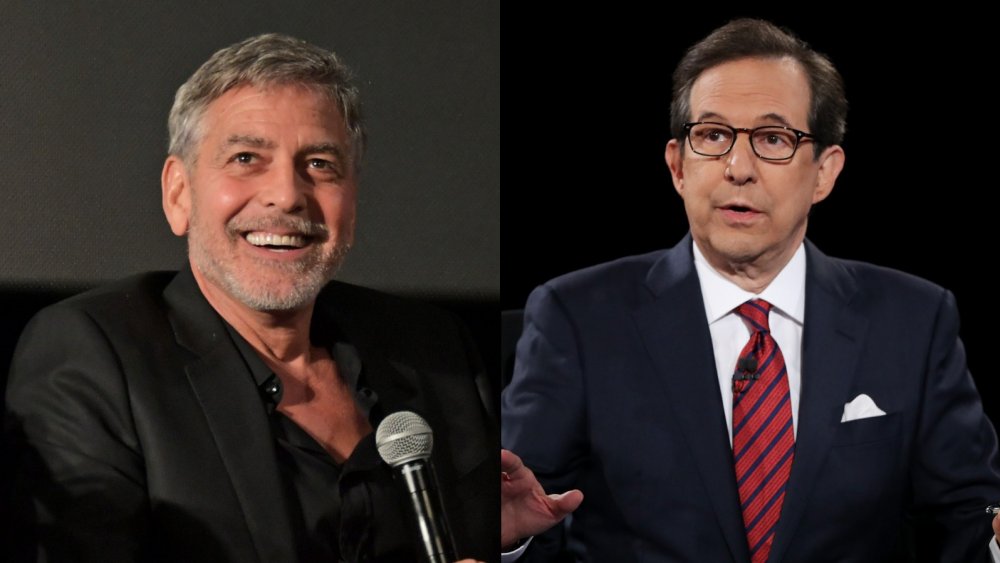 David M. Benett, Joe Raedle/Getty Images
At the beginning of the COVID-19 lockdown, Chris Wallace and George Clooney spoke. "[Clooney] was in Los Angeles," reported Wallace to The New York Times, "and he was complaining that he had to do all the dishes and much of the laundry." (That'll happen, George Clooney, when you have twins with a hard-working woman.) It's not the first time the anchor of Fox News Sunday and the Hollywood megastar have spoken. 
In fact, Clooney, despite being a vehemently liberal, has been on Wallace's Fox News show, appearing in 2012 to talk about corruption in Sudan (via Washington Examiner and Fox News). And it's not just a professional relationship — the two have a lot in common. Wallace, believe it or not, is a card-carrying Democrat (though he only apparently registered this way to be able to vote in Washington, according to The New York Times). And Clooney's father, Nick, was a news anchor. On Mondays — Wallace's usual day off — he goes to the movies by himself, buys some Sno-Caps and popcorn, and sits down to a good Jennifer Lawrence flick. Or maybe he'll watch one featuring his other celebrity crush ("on the bromance side," he told The Hill), George Clooney. 
Chris Wallace passed on an interview with Mitt Romney for George Clooney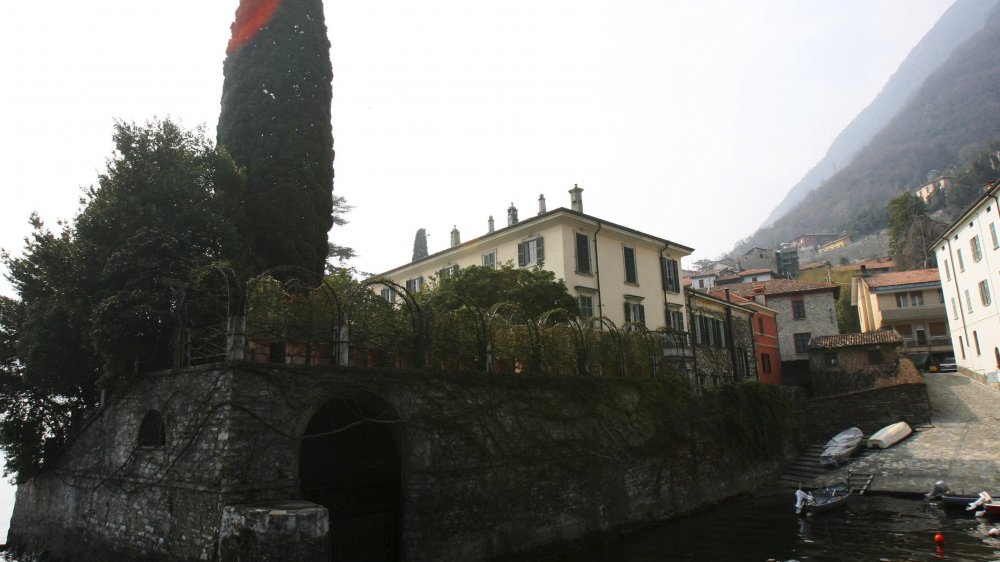 Getty Images/Getty Images
We did some good old investigating, and our best bet is George Clooney and Chris Wallace's friendship started in 2012. Clooney appeared on Wallace's show for the first time then, in March. Then, during late April's White House Correspondents' Dinner (maybe after Clooney shook hands with Colin Powell?), Wallace's wife, Lorraine, casually told Clooney that she was dying to visit Lake Como, Italy (via The Washington Post). "She has the guts of a burglar," Mr. Wallace told The New York Times.
By August, the paparazzi caught Chris and Lorraine Wallace, living it up in George Clooney's Lake Como Villa. George Clooney, and his then-girlfriend, Stacy Keibler were in tow, of course (via Washington Examiner). In the middle of his vacation, Wallace told The New York Times, then-presidential candidate Mitt Romney named his running mate. Fox News suggested he fly back for an exclusive interview with Romney. "Are you out of your mind?" Wallace replied.
"It was great, it was everything you would imagine it would be, great food, great wine, and great talk," Wallace dished to Politico afterward. "You know we talked about his business, we talked about my business. The only thing that ticked me off is that [Clooney] may be smarter about politics and know more about it than I do," admitted the veteran news anchor.