The Truth About Chris Wallace's Six Children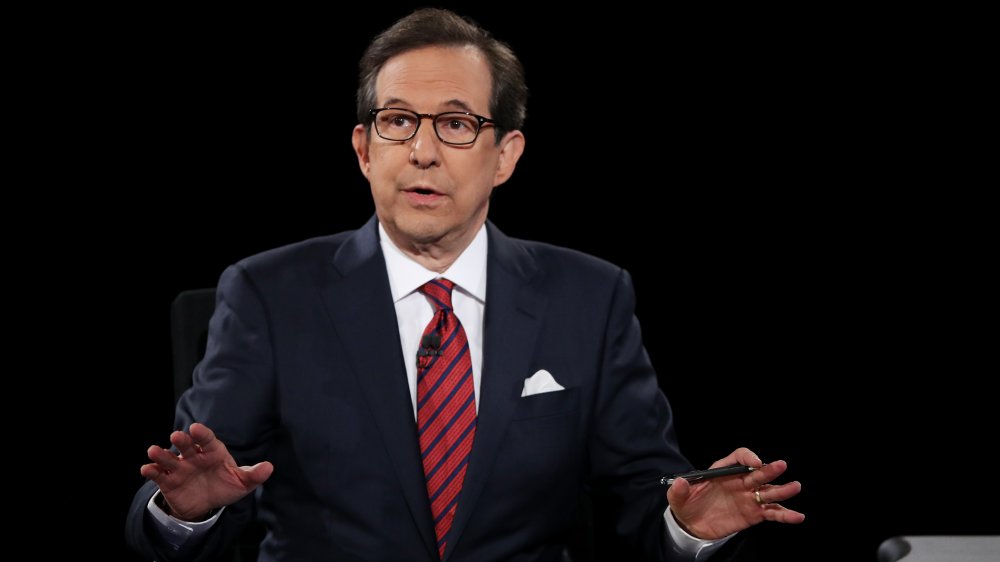 Joe Raedle/Getty Images
Fox News Sunday host Chris Wallace is a beloved and well-respected voice in the news sphere. A veteran political journalist, Wallace cut his teeth at NBC and ABC, before working his way up from being a White House correspondent to a moderator on Meet the Press and Nightline, culminating in his own show. As The Independent notes, Wallace has a good reputation on both sides of the aisle. He moderated primary debates during the 2016 election, even tackling the infamous showdown between then-candidates Donald Trump and Hillary Clinton.
Although Fox has been criticized for its devotion to the president, Wallace retains his integrity as a tough interviewer and serious journalist. He's questioned the administration's approach to certain issues and called Trump out on several occasions, too. Wallace may have a reputation for asking the difficult questions and putting his subjects under the microscope, but in his family life, the host is simply Dad. 
Chris Wallace is a dedicated father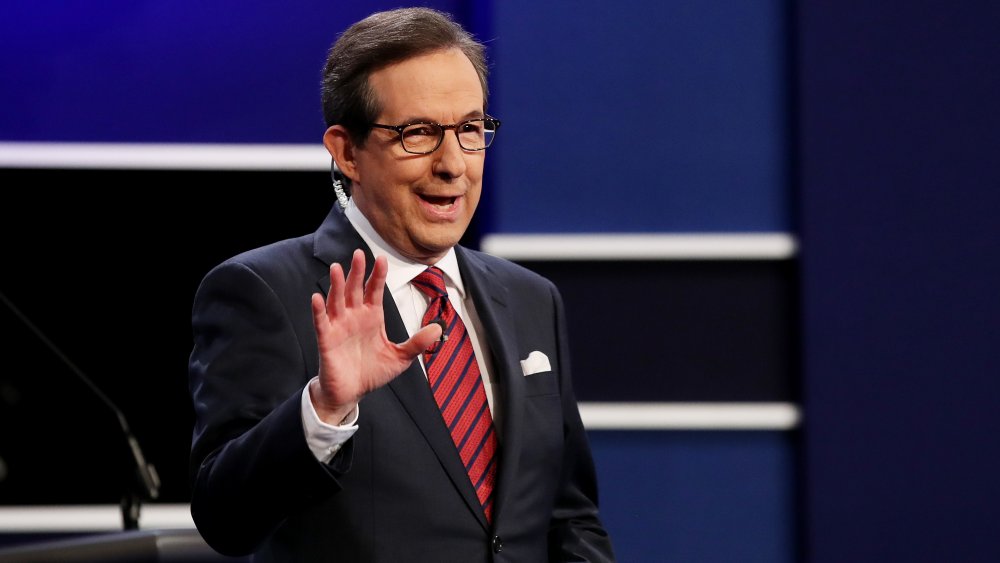 Drew Angerer/Getty Images
As he advised in an interview with Fatherly, Wallace has six children; Peter, Megan, Catherine, Andrew, Sarah and Remick (Peter is the eldest, Remick is the youngest). All of them call him "Dad" apart from Megan, who calls Wallace "Bom Bom" because that's what her own children call him. Peter, Megan, Catherine and Andrew are from Wallace's previous marriage to Elizabeth Farrell, while Sarah and Remick are his wife Lorraine's children from a previous marriage, per Film Reference.
The Fox News host described himself to Fatherly as an "attentive, caring, constructively-critical father," noting his strengths are that he's present in his kids' lives, and they consistently keep in touch. As for weaknesses, Wallace admits, "If there's something that bothers me, I will mention it, even when I know I probably shouldn't." His biggest achievement as a parent is purely that his six kids grew up to be happy, well-adjusted adults. Likewise, "the two that have children seem to be wonderful parents and I claim a small scoop of responsibility for that." 
Chris Wallace's family enjoys a little friendly competition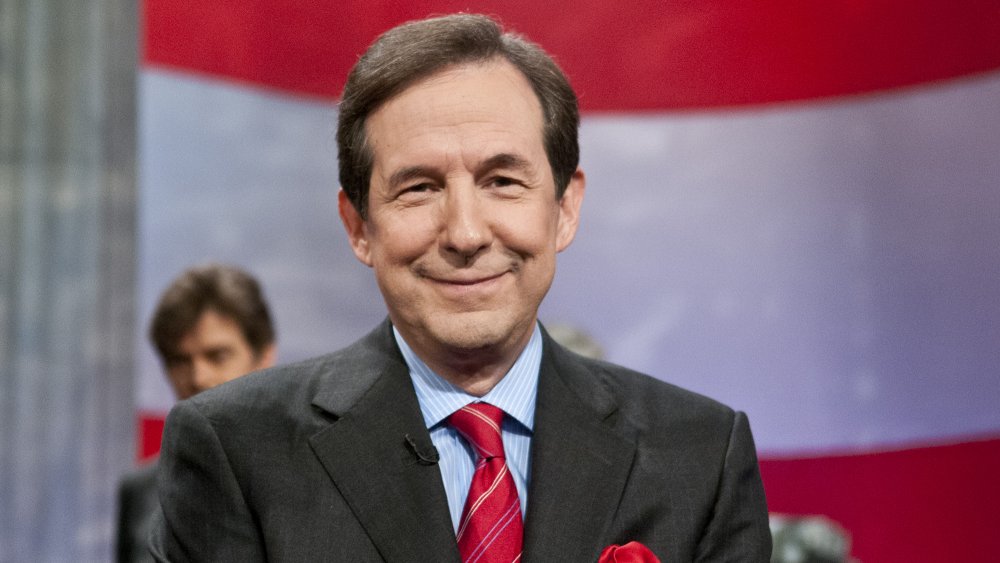 Kris Connor/Getty Images
Wallace and his wife Lorraine own a property in Annapolis, Maryland, that is considered a meeting point for the whole family. As Town & Country notes, it's a safe place for everyone's competitive sides to come out, with the political journalist even brandishing a trophy (known as "The Crab") he'd won in a putt-putt tournament with his sons. Wallace is known for tussling with fellow journalists and subjects alike, but in his family, games of mini golf, Trivial Pursuit, and skeet shooting can be just as serious.
"I think it's important to note that I was not at that tournament," his son Peter says in relation to the Crab. "He is in possession of the trophy, and is the reigning champion, but only my brother, my stepbrother, and my brother-in-law played." The closeness Wallace has shared with his kids their whole lives is evident from a People interview conducted when Peter was four. "Recently, Peter pulled out a retractable tape measure and said, 'Here, speak into my microphone,'" the proud father recalled.