What You Should Always Do Before Getting A Pedicure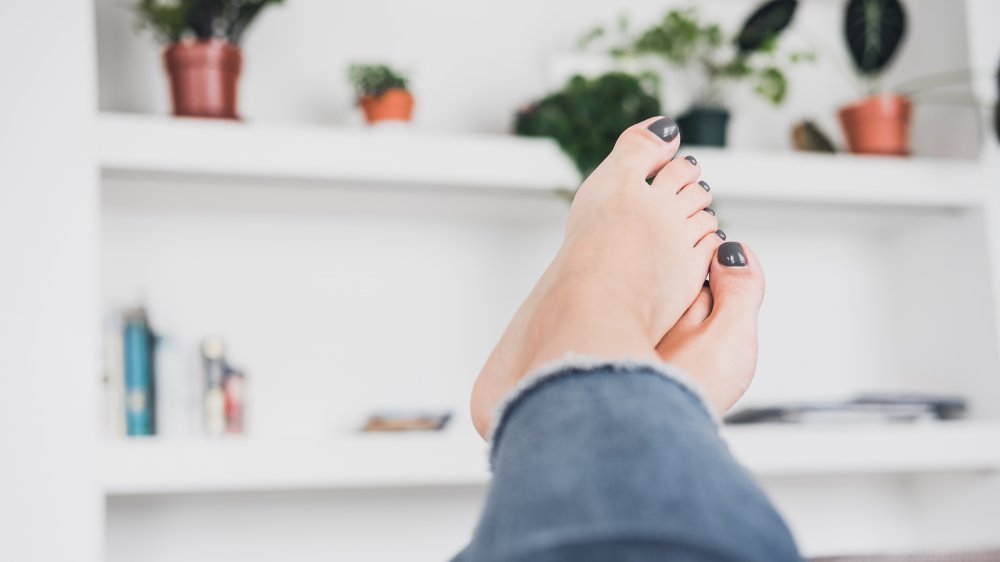 Shutterstock
If a pedicure is in your near future, you may assume that you just need to show up, ready for some major relaxation, but the reality is a little preparation can lead to a much safer and satisfactory service. Sure, most of the work should be left up to your knowledgeable technician, but there are a few things you should be conscious of ahead of time, especially if this is your first-ever pedicure.
According to Headcurve, your top-of-list concern should be finding a salon you like and feel safe and comfortable in. If the service is subpar and the space seems unclean and unkempt, you should move on to a new place. This makes a difference when it comes to keeping bacteria and infections at bay. A nail salon that seems uninterested in sanitizing products and keeping their workspaces spotless is a big no-no — you need to relax and leave with a well-primped set of toes, not the next happy hour horror story.
How to prepare for a pedicure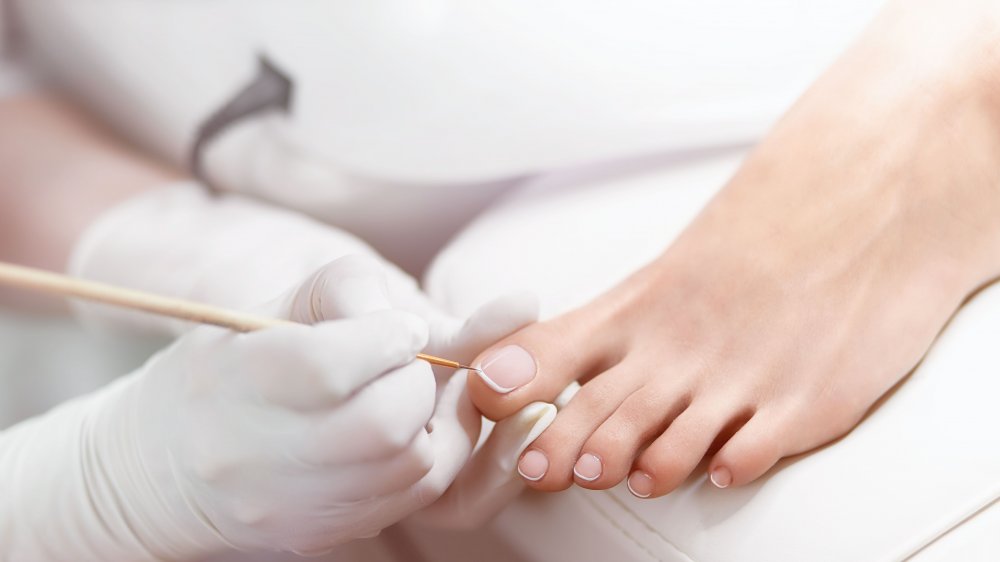 Shutterstock
At home, before heading out to the salon, there are a few things you can do to ensure a seamless experience. One such thing many people often forget or are never told is not to shave right before your pedicure appointment. Give it at least three days to ensure there are no nicks or cuts where bacteria can get in (via Headcurve). If you're super conscious of keeping fungus and other unwanted issues at bay, you can compile your own little kit to bring with you that includes an emery board, cuticle pusher, pumice stone, and even a nail clipper if you'd like.
Although significant preparation isn't necessary, clean feet are always appreciated. Your nail tech won't mind removing polish and is most likely a pro at shaping your nails, but a shower and a little extra TLC to your toes before heading in is never a bad idea (via Leaf). Lastly, choose the right footwear. While your sneakers may be comfiest, flip flops or slip-on sandals are key to preventing smudges or any other polish mishaps when you head out the door.