The Secret About Judge Judy You Weren't Supposed To Know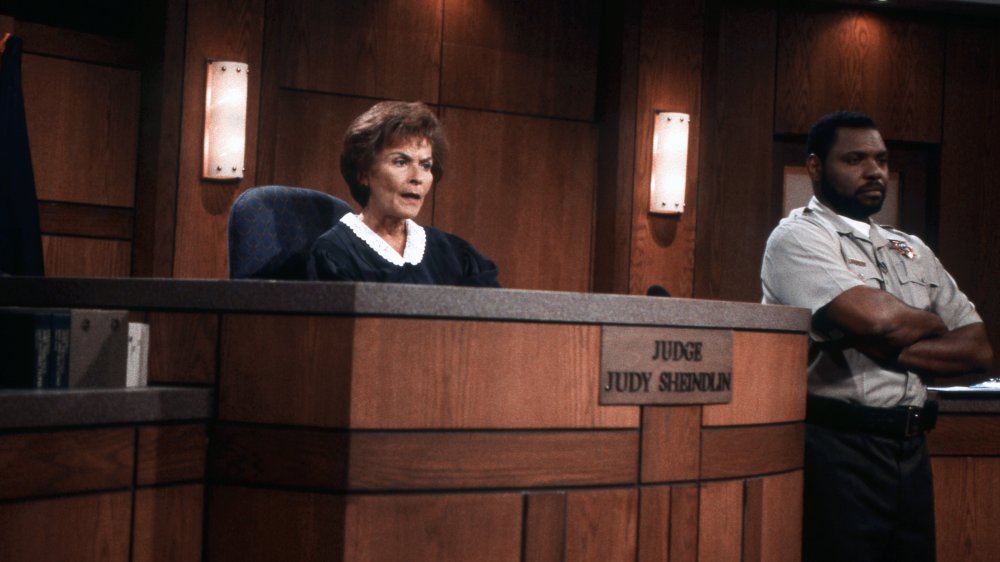 Donaldson Collection/Getty Images
Judge Judy, both the show and the lady behind the bench, is an institution. It's been on our screens forever, so when Judy Sheindlin, titular star of the classic reality TV court show, confirmed she would be vacating the bench after a whopping 25 years on the air, viewers were left totally bereft — who would dispense justice now?
As Variety advised, the inimitable Sheindlin is spearheading a brand-new show entitled Judy Justice, so she won't be completely gone from our screens. She's been appearing on the show since its 1996 debut, spearheading Judge Judy to the top first-run syndicated show on the air, averaging a whopping 10 million daily viewers (as Sheindlin likes to remind misbehaving participants), as well as the highest-rated court program overall. It's also one of the realest reality shows out there, thanks in large part to Sheindlin's no-nonsense attitude. But there's more to the show than meets the eye.
Judge Judy is all about antagonistic interactions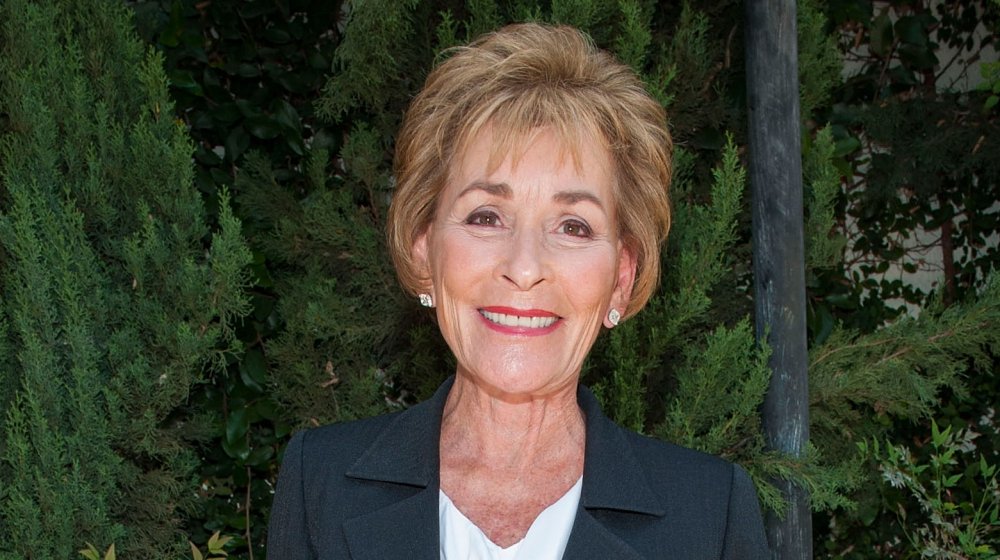 Valerie Macon/Getty Images
Judge Judy might be more produced than other reality shows, but it's still entertainment at the end of the day. The pull of the show comes from watching Sheindlin telling off ignorant, frequently obnoxious participants who are convinced they shouldn't have to honor their word, pay back their debts, or account for their mistakes. If they push her too far, she'll gladly tear them apart, often while being egged on by BFF and co-worker Byrd, her long-suffering bailiff.
As a post on Reddit advises, however, what you see isn't necessarily what you get with Judge Judy. A commenter claimed to have appeared on the show and quite enjoyed it since it amounted to simply, "A free trip to LA, a quick visit, [and] a few embarrassing moments on TV." However, the show was allegedly "heavily scripted," with this particular participant encouraged to argue with Sheindlin "because it made for good TV." Still, it's worth noting that Sheindlin was probably genuinely as irritated as she appeared onscreen, regardless of how much the commenter was encouraged to rile her up.