Hillary Clinton's Debate Night Tweet Has Everyone Talking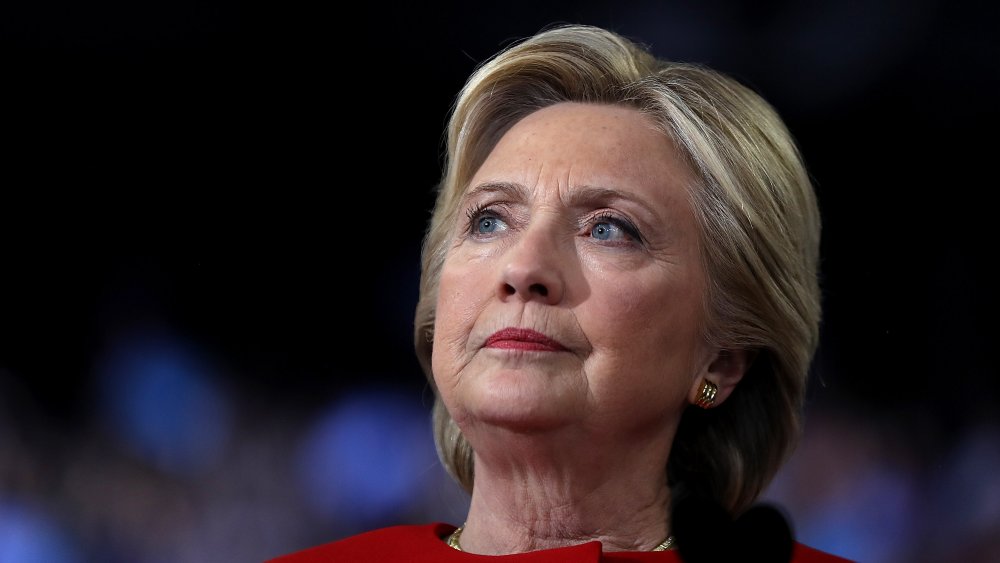 Justin Sullivan/Getty Images
The first presidential debate of 2020 was always going to generate headlines, as it was the very first time President Donald Trump and democratic challenger Joe Biden were meeting onstage. The Atlantic felt the commander in chief took a similar tack to the last time he debated a democratic candidate and simply bulldozed over Biden every time he tried to make a point. Chris Wallace, host of Fox News Sunday, had a tough time moderating as the debate quickly escalated into utter madness.
Before long, the two men were simply firing insults back and forth, leading Wallace to point out, "Gentlemen, you realize you're both speaking at the same time" (not that either speaker took notice). Someone who definitely did pay close attention to what was happening onstage, however, was Hillary Clinton, who has previous experience with Trump's debate style. 
Hillary Clinton got to have her say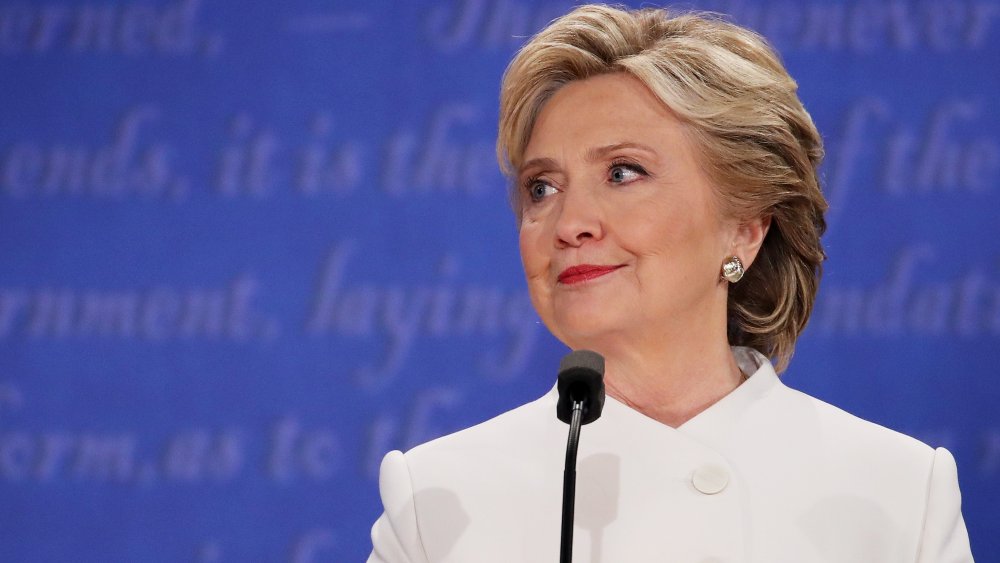 Drew Angerer/Getty Images
One of the highlights — if you could even call it that — of the debate came when Biden, clearly at the end of his tether, exclaimed, "Will you shut up, man?" As lawyer and author Jill Filipovic noted on Twitter, it was without a doubt "the line of the night." However, as Filipovic acknowledged, it was also a moment everybody watching at home was reminded of how Clinton kept her cool when up against Trump's aggressive behavior herself. "I so feel for Hillary right now because I'm positive she wanted to say that and couldn't," Filipovic wrote. Clinton herself responded, admitting, "You have no idea."
As The Independent notes, the first debate between Clinton and Trump set a new record with 84 million viewers, smashing the previous record of 80.2 million held by Ronald Reagan and Jimmy Carter, which occurred in 1980. Following Biden's performance, Clinton subsequently assured people she was "fine" following the potentially post-traumatic stress of watching this debate. She also encouraged followers to vote and reaffirmed her support for Joe Biden, describing him as a "real president" and saying, "I'm so proud of @JoeBiden and more confident than ever that he's the leader with the experience we need right now."