The Beau Biden Tweet During The Debate That Will Break Your Heart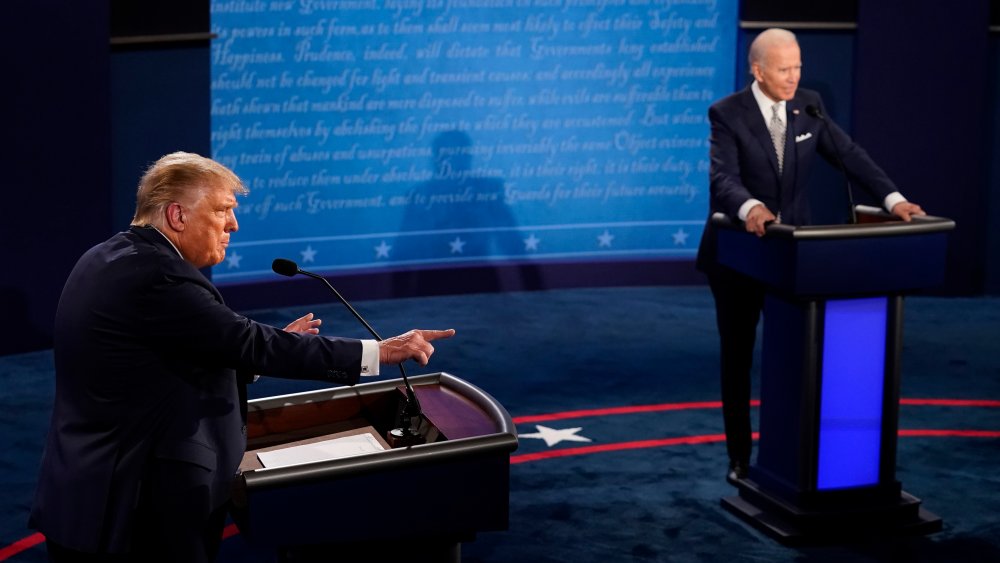 Pool/Getty Images
The first presidential debate has been called many things by those of us who were fortunate — or not — to have watched it unfold. On the sliding scale of descriptions compiled by Politico, it was "a disgrace" according to Jake Tapper, "a s***show" (Dana Bash), "a train wreck" (Ari Fleischer), and "the clusterf*** in Cleveland" by an unnamed Politico writer. 
But even the debate had a lower-than-low moment, when former Vice President Joe Biden spoke about his late son Beau Biden and his service to the military, and President Donald Trump instead dismissed both Beau and his younger brother, saying (via Washington Post): "I don't know Beau, I know Hunter." Biden went on the defense, saying (via USA Today): "My son [Hunter], like a lot of people, like a lot of people you know at home, had a drug problem. He's overtaken it. He's fixed it. He's worked on it, and I'm proud of him. I'm proud of my son." 
Biden also took to Twitter to share a heartbreaking photo of him and Beau during the latter's tour of duty, along with the caption, "Beau Biden was not a loser," a reference Trump's comment that Americans died in the war are "losers" and "suckers."
The tweet triggered comments from supporters on both sides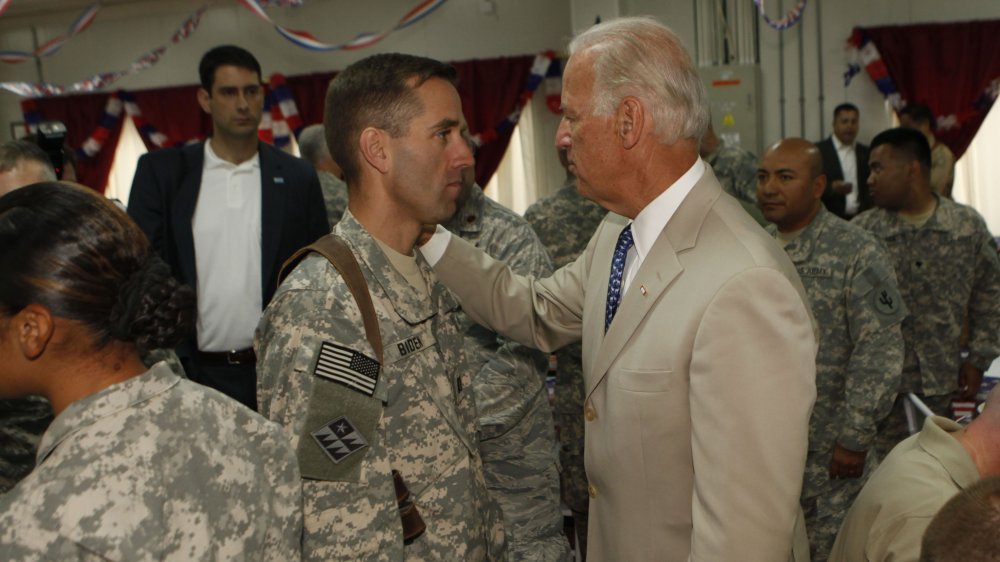 Pool/Getty Images
Perhaps predictably, the poignant tweet attracted supporters from both sides. One Trump supporter tweeted: "Discharged for cocaine use. Stop enabling him," which something that happened to Biden's other son, Hunter — not Beau. Another said: "Stop using your son as a prop."
But one Biden supporter went where the former vice president didn't go, by tweeting a photo of Don Jr. and Eric with the caption, "stole money from charity," a reference to a Forbes article revealing how Eric Trump turned money meant for a children's cancer charity into revenue for the Trump Organization. 
Others reached out to the former vice president, with one Biden supporter tweeting: "I'm so sorry he attacked your sons tonight. I am a Republican and will be voting Democrat for the first time in 27 years. It's time to take the trash out of the White House." 
Another user sent his support for the younger, more controversial Hunter Biden, saying: "Neither is Hunter. Glad you said he was an addict and he overcame. And even if he still struggles, he is your son and you are proud of him. Parents understand this. Don't be afraid of talking about it. It matters to so many." A third tweeted: "God, Joe. Both your boys are strong, strong men. Beau was NOT a loser, and Hunter has come from a very dark place, fought hard, and emerged. I can't believe you had to endure that sack of garbage from that hot mess of a person tonight."