You Should Avoid Buying Canned Food At The Dollar Store. Here's Why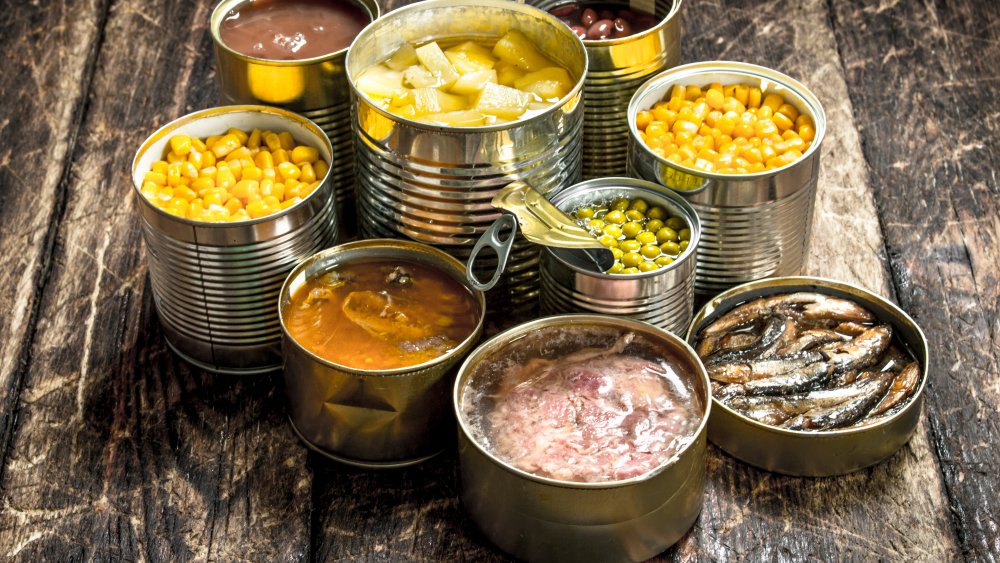 Shutterstock
If you're already at the dollar store picking up a few odds and ends, it can be tempting to toss a couple of cans of soup or veggies into your basket to save time and skip a trip to the grocery store. But as it turns out, you may not only pay more for canned goods at a dollar store, but you could even be purchasing food that is harmful to your health.
While "everything is only a dollar" sounds like a great deal, it isn't necessarily so great when it comes to canned food; in fact, even when the dollar store prices canned goods at less than a dollar, you're still likely to pay less for them at your regular grocery store. This is especially true if you check weekly ads and promotions, as grocers often give steep discounts on these items. For instance, when one reporter compared prices, they found that while Dollar Tree was charging $0.79 for a can of green beans, Aldi was charging just $0.36 a can (via Cheat Sheet).
Dollar store canned goods can contain harmful chemicals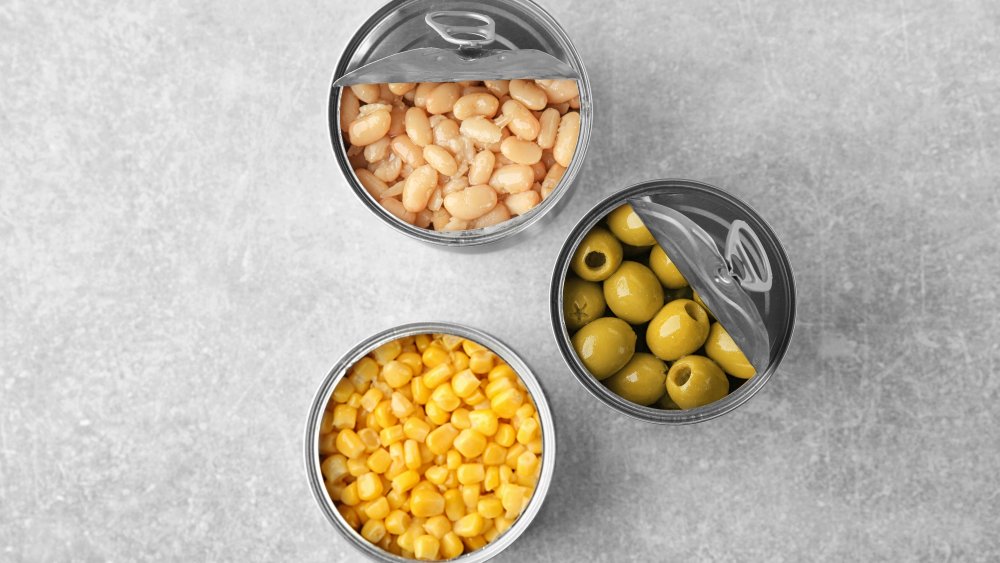 Shutterstock
Perhaps more concerning than shelling out a little more change for canned food at the dollar store is what those cans may contain besides the products on the label. A report by the Center for Environmental Health (CEH) found even after the chemical became widely known as one to avoid, many canned foods still contain Bisphenol A (BPA), which has been linked to birth defects and cancer (via KPBS). The chemical was found in 40% of the cans tested, and Charles Margulis, CEH's media director, said cans sold at some dollar stores were more likely to contain BPA. "Which means that people in neighborhoods where they rely on the dollar stores for a lot of their fruits and vegetables, may be getting higher exposure to BPA," he explained. "And these are typically neighborhoods that already suffer disproportionate toxic exposures in their daily lives."
In an effort to encourage dollar stores to be more responsible with the canned goods they choose to sell, a group of health experts, parents, and concerned customers attended Dollar General Corporation's annual shareholder meeting in May of 2019 to urge the national retailer to take action to protect customers from toxic chemicals found in products, toys, and food (via a press release). The company, however, has not yet made a commitment to do as these groups have asked, so it may be a good idea to research BPA-free brands and buy them elsewhere.