Here's Why It Took 15 Years Of Dating For Terry Bradshaw To Propose To His Wife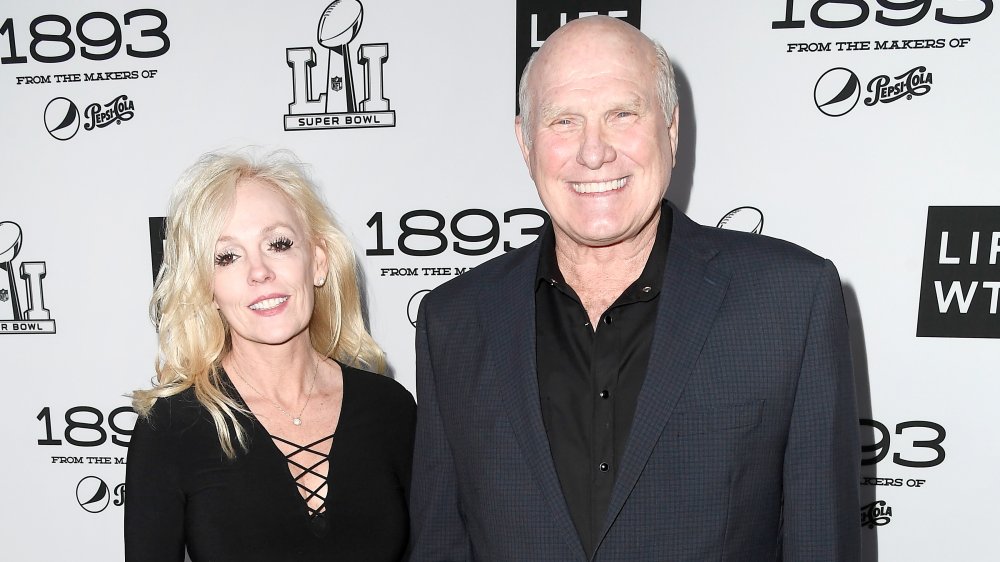 Frazer Harrison/Getty Images
NFL legend Terry Bradshaw wasn't always lucky in love. He's on his fourth marriage, to longtime partner Tammy, and appears to have finally found the one. But prior to tying the knot with her in 2014, Bradshaw made three other unsuccessful trips down the aisle. According to Cheat Sheet, the former football player first got married in 1972, to Miss Teenage America 1969, Melissa Babish. They were married for just one year, but it didn't put Bradshaw off the institution whatsoever. 
Just a few years later, he married fellow athlete JoJo Starbuck in 1976, who competed in figure skating in the 1968 and 1972 Olympics. However, that marriage also collapsed and the couple parted ways in 1983. His third relationship lasted the longest (at least until Tammy), but unfortunately it wasn't third time's the charm for Bradshaw, either. And his experiences certainly informed his subsequent behavior, for better or worse.
Terry Bradshaw endured three failed marriages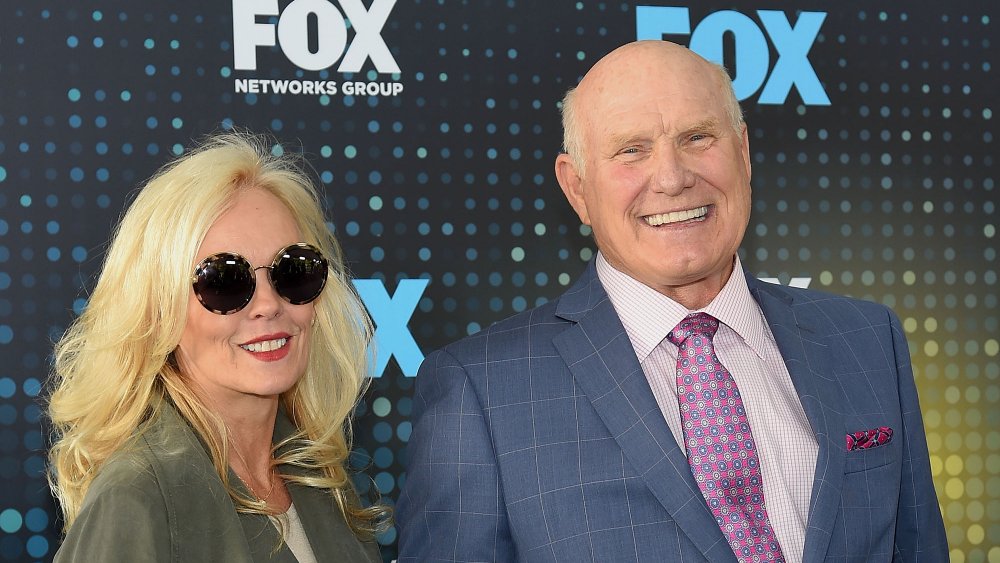 Ben Gabbe/Getty Images
As Cheat Sheet advises, Bradshaw wed Charla Hopkins the very same year his second divorce was finalized. The football star and family attorney were married for close to 20 years and had two children together, the first of which, Rachel, was born in 1987, followed by Erin just a few years later. Sadly, this union didn't work out either and Bradshaw's third divorce was finalized in 1999.
Such negative experiences understandably put the former athlete off marriage completely, leaving Bradshaw questioning whether it was necessarily for him. Around that same time, however, he happened to meet Tammy, then Tammy Alice. The two were both working through painful divorces and found solace in each other's company — but they decided to take things slow. Meanwhile, through extensive counseling, Bradshaw ultimately came to realize, "all my [ex-]wives were the same, and it wasn't good!" as he related to Closer Weekly.
Marrying his best friend changed everything for the NFL icon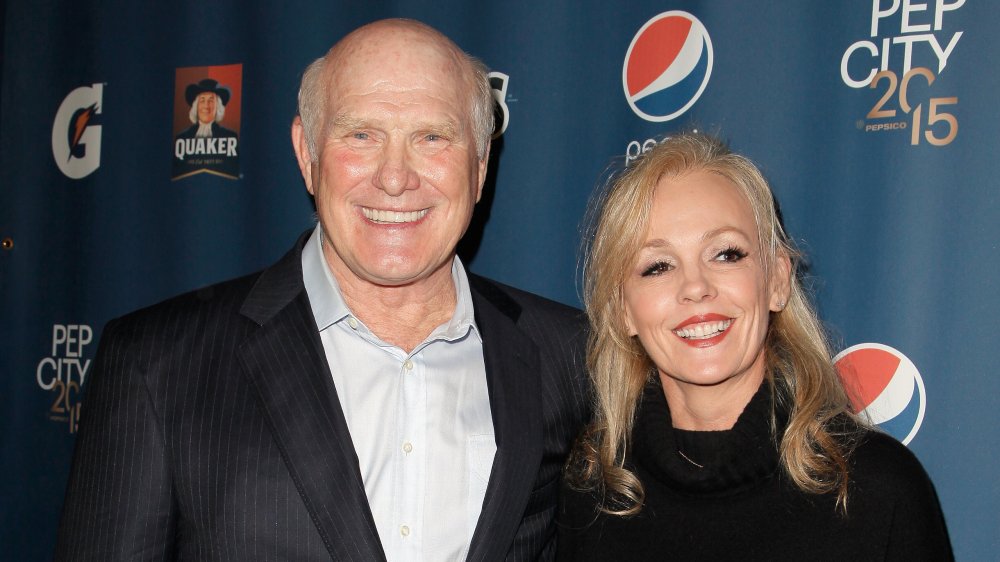 Tibrina Hobson/Getty Images
As the NFL icon explained to Closer Weekly, the couple dated for 13 years without living together. He admitted, "When I was getting close to her, I'd run and hide for six weeks, then come running back. I said, 'There's nobody getting their hands around my heart again.'" Bradshaw acknowledged he fought against their relationship all that time but Tammy, to her immense credit, never questioned his behavior.
Finally, in 2014, the former football player decided it was time to take the leap. "I passed her in the hallway and said, 'Oh listen, we're getting married Tuesday in Hawaii.' She said OK and we kept going. We get there and she said, 'If you're serious, we need to get a license.' So we got one. I'd already called my preacher. It was fun!" he recalled. As for what changed, and what the major difference is this time around, Bradshaw advised it's actually very simple: He married his best friend.