Hillary Clinton Finally Reacts To Donald Trump's COVID-19 Diagnosis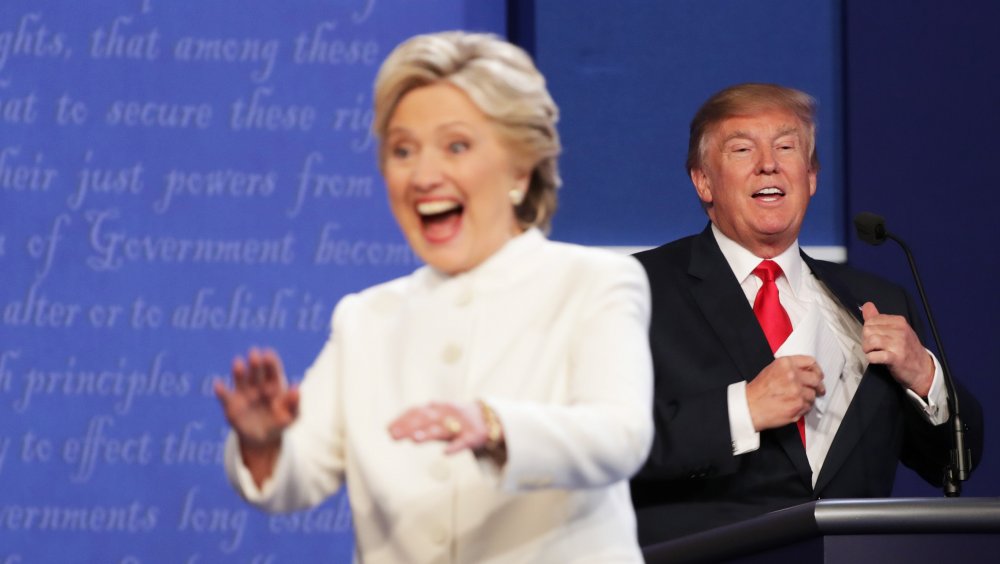 Chip Somodevilla/Getty Images
If we needed to show what political bad blood looked like IRL, we wouldn't be amiss by using President Donald Trump and former Democratic candidate Hillary Clinton as a textbook example. Just a few days ago, Clinton admitted she had wanted to tell then-candidate Trump to "shut up" when she was debating the president herself in 2016 (via MarketWatch). Still, she received the news of Trump's COVID-19 diagnosis with a tweet and a shoutout for a speedy recovery, saying: "We wish the President and First Lady a speedy recovery, and hope for the safety of the White House staff, the Secret Service, and others putting their lives on the line. This pandemic has affected so many. We must continue to protect ourselves, our families, and communities."
Other political rivals who used social media to wish him well include former president Barack Obama, who tweeted, "Obviously, we're in the midst of a big political battle right now, and while there's a lot at stake, let's remember that we're all Americans. We're all human beings. And we want everyone to be healthy, no matter our party." He continued: "Michelle and I hope that the President, First Lady, and all those affected by the coronavirus around the country are getting the care they need and are on the path to a speedy recovery."
Joe Biden and Kamala Harris also reacted to the president's diagnosis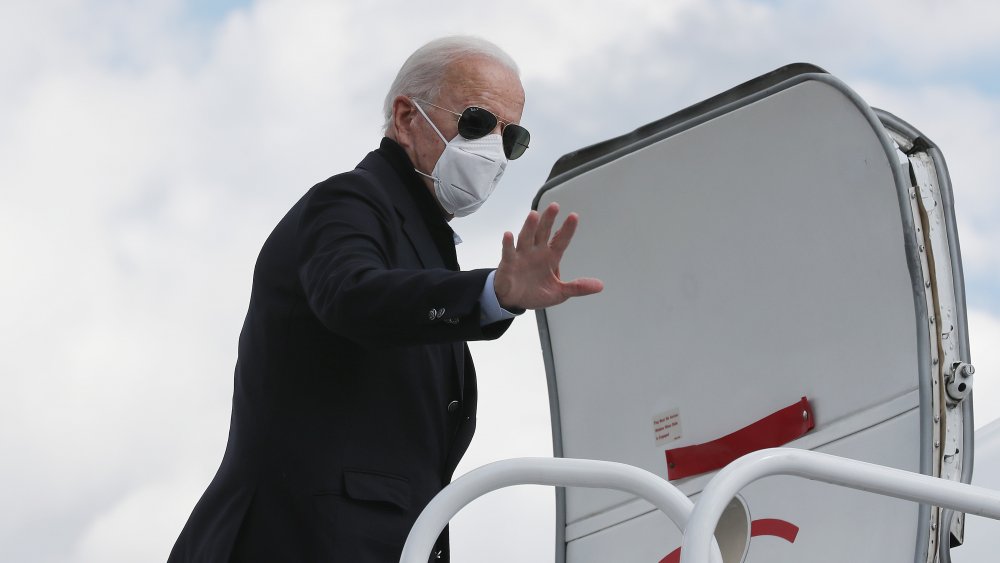 Chip Somodevilla/Getty Images
Out of respect for Trump's condition, Democratic presidential candidate Joe Biden has said he would pull his campaign ads (via Newsweek) as he reminded the country, "This cannot be a partisan moment. It must be an American moment. We have to come together as a nation."
Obama and Clinton's well-wishes came on the heels of other greetings sent from the Democratic camp, including presidential candidate Joe Biden and his running-mate Kamala Harris. Biden tweeted, "Jill and I send our thoughts to President Trump and First Lady Melania Trump for a swift recovery. We will continue to pray for the health and safety of the president and his family." Meanwhile, Harris expressed, "Doug and I join Joe Biden and Dr. Biden in wishing President Trump and the First Lady a full and speedy recovery. We're keeping them and the entire Trump family in our thoughts."