The Surprising Things Dolly Parton Used For Makeup When She Was Younger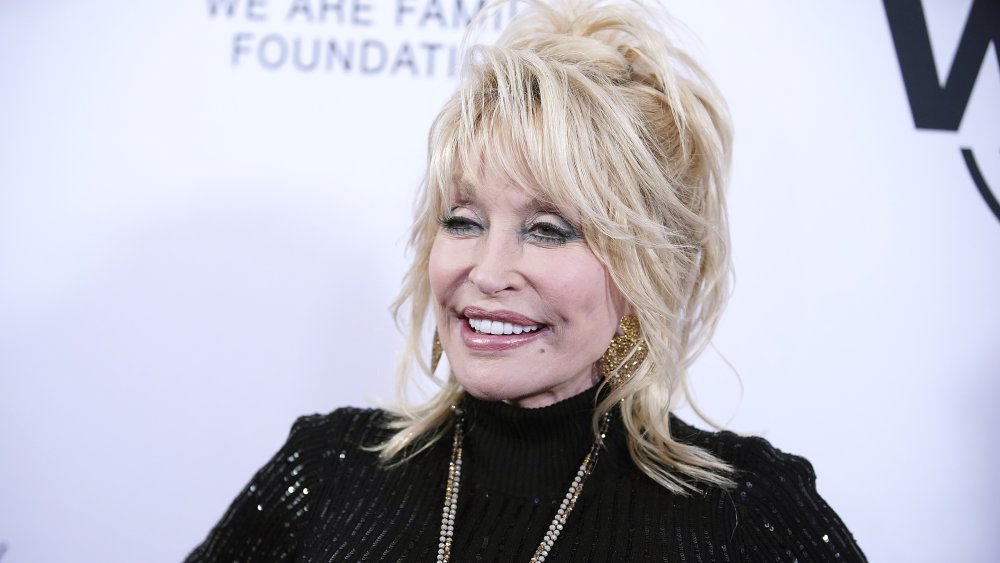 John Lamparski/Getty Images
Dolly Parton is one of the most glamorous celebrities of all time. Everything from her voluminous hair to the fabulous collection of lipstick colors she rotates through prove just how savvy she is not only in the industry, but when it comes to beauty. This might make it hard to believe that she's used anything other than the highest quality makeup for her looks. But the reality is, the country star had to get super creative during her early years.
According to Vogue, Parton has mentioned in the past that she used to use burnt matchsticks to create eyeliner and would paint the juice from red pokeberries onto her lips as lipstick until she hit her teenage years. Aside from eyeliner, she also applied used matches to darken her beauty mark (via Home & Family). But her resourcefulness still doesn't stop there. The icon even relied on honeysuckle flowers for perfume.
What products does Dolly Parton use now?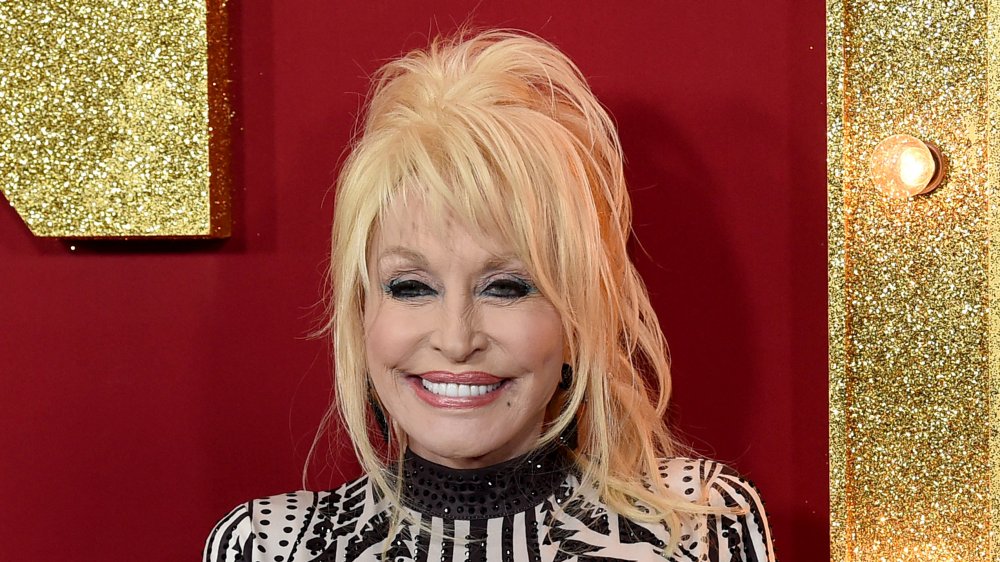 Kevin Winter/Getty Images
Parton is fairly tight-lipped about the exact makeup products she uses, but it could easily be assumed that the successful singer could have any brand of makeup at her disposal. When it comes to skincare though, she still occasionally prefers the simpler things. For example, parts of her skincare routine rely on drugstore basics and you won't find luxury cleansers in her arsenal. She told First for Women, "I try all the new things that come out, but there's nothing better than good old Vaseline and those Almay eye makeup–remover pads."
Parton also admitted to The New York Times that she doesn't wash her face until the morning, which to most would seem unthinkable. "You never know if you're going to wreck the bus, you never know if you're going to be somewhere in a hotel and there's going to be a fire. So I leave my makeup on at night and clean my face in the morning," she said to the newspaper. But the gorgeous star's complexion still looks fabulous and makes a case for rethinking those militant cleanse, tone, and moisturize routines many of us follow at night.