The Real Reason Annie Murphy Nearly Lost Her Schitt's Creek Role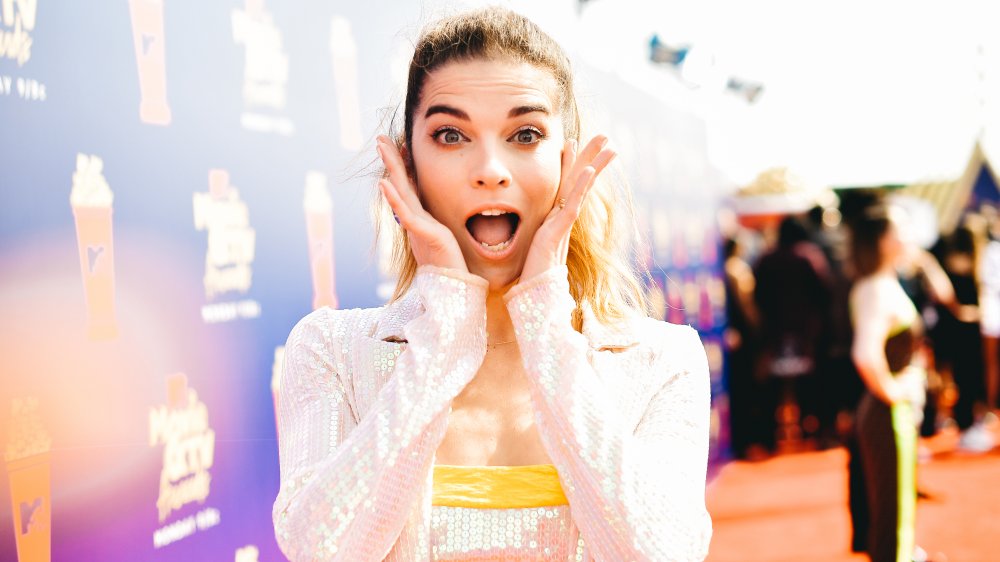 Matt Winkelmeyer/Getty Images
While watching the comedic Canadian gem that is Schitt's Creek, it's virtually impossible to imagine anybody but Annie Murphy playing the adorably spoiled Alexis Rose. Honestly, nobody else could've performed the iconic "A Little Bit Alexis" the way this Emmy Award-winning star did during the fifth season, especially considering the fact that Murphy took things even further by co-writing the song that has since become a gay club anthem. 
As she recalled in a September 2020 group interview with Elle, the enthusiastic actress and two of her more musically-inclined pals, including Annie Murphy's husband Menno Versteeg, simply went into the studio and made it happen. Of the trio's musical influences, Murphy cited the Princess of Pop herself, Britney Spears. "We listened to 'Work B***' so many times our ears started to bleed, but in the best way," she reminisced. "We also listened to 'Stars Are Blind' and a bunch of Paris Hilton stuff. And then Nick [Boyd] and Menno got to work on the melody, and I started writing the lyrics, and we all got on a roll." 
Given her demonstrable dedication to Alexis — a.k.a. the biggest role of Murphy's career, but also, clearly, the most special — it's hugely surprising to learn she almost wasn't cast in the first place.
Annie Murphy's hair wasn't right for her Schitt's Creek role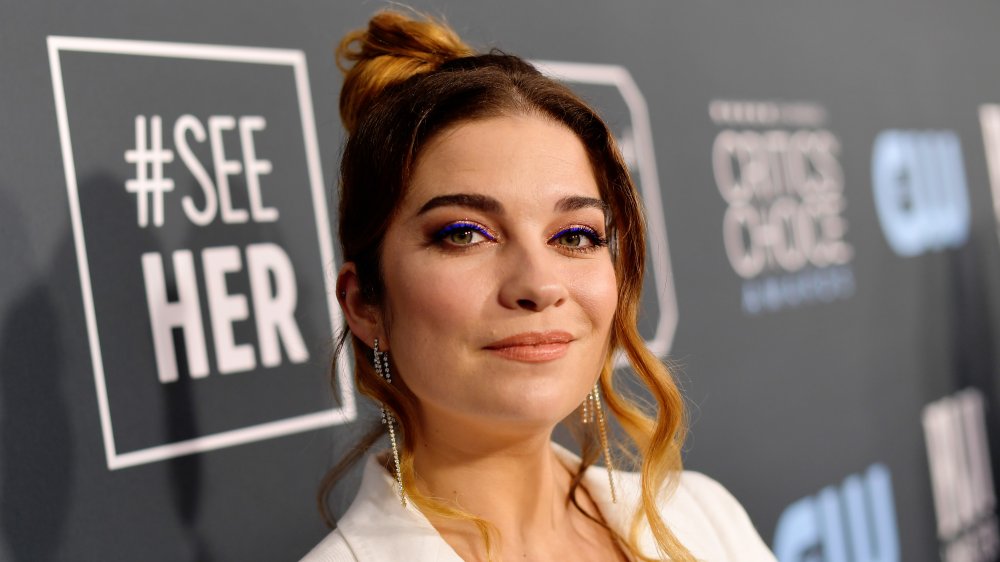 Matt Winkelmeyer/Getty Images
In a wide-ranging interview with Variety, Annie Murphy revealed that her Schitt's Creek co-star, Dan Levy – who not only plays Alexis' brother, David Rose, but also co-wrote the popular sitcom — wanted her as Alexis from the beginning. However, Murphy revealed that Levy's on- and off-screen father and fellow Schitt's Creek co-creator, Eugene Levy, "had a really hard time wrapping his head around the fact that [she] was a brunette." The iconic comedian and beloved Canadian had always pictured Alexis as a blonde, to the extent he wasn't even sure about dying Murphy's hair for the role.
Murphy subsequently auditioned to play the lovably snarky Stevie (this part, of course, would later be given to Emily Hampshire), but then didn't hear anything for months. When Dan eventually called her back, he teased it out so long — as any on-screen older brother would — that Murphy was sure it was bad news. "Right before he hung up, he was like, 'Just one quick question. How would you like to play my sister on the show?'" Murphy recalled. She described it as a "life-changing moment." 
Alexis Rose's legacy on Schitt's Creek is tied to her inherent kindness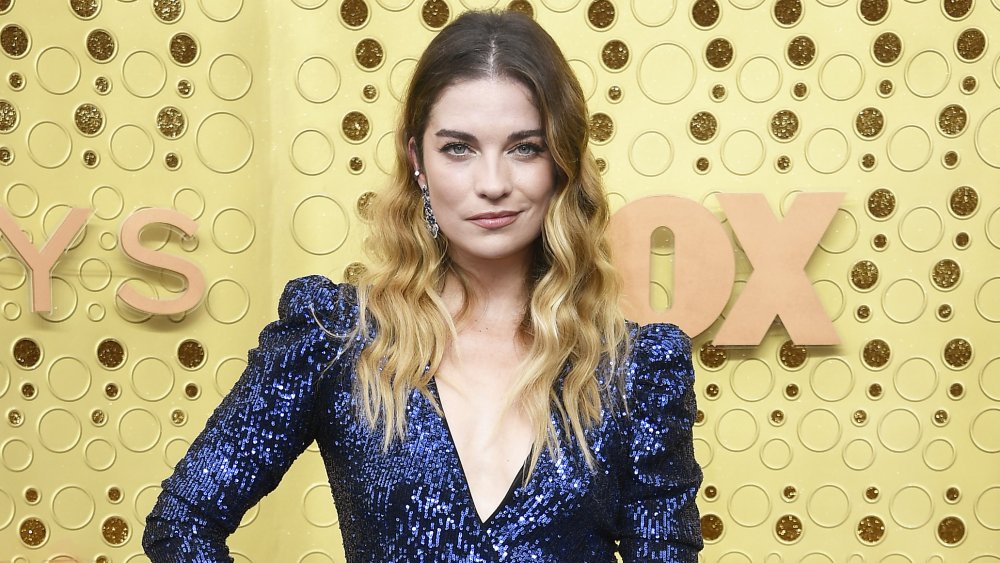 Frazer Harrison/Getty Images
Annie Murphy explained to Variety that she researched celebs like the Kardashians, Paris Hilton, and the Olsen twins to help build Alexis Rose as a character. "I stole a bunch of stuff from them, which I am so grateful for — the vocal fry and the [holds out her hand]. I noticed they all carried their handbag like this," she explained, before recalling, "One late night I was like, 'What if there was no handbag?'" Murphy was also the brainchild behind the signature way Alexis says "ew" and "David" throughout the series.
But now that Schitt's Creek has wrapped, and the actress has an Emmy Award proudly standing on her mantel, Murphy considers Alexis' legacy to be much deeper than expected — due in no small part to what she brought to the role over the course of six seasons. As she told Vulture in July 2020, "I'm very grateful to have been on a show and played a character that was all about love and kindness and inclusivity. By the end of it all, at least, Alexis was all of those things." 
We couldn't agree more. And considering the fact that Murphy almost didn't get to play Alexis, this seems like even more of a miracle.