President Trump Is Leaving The Hospital Sooner Than We Thought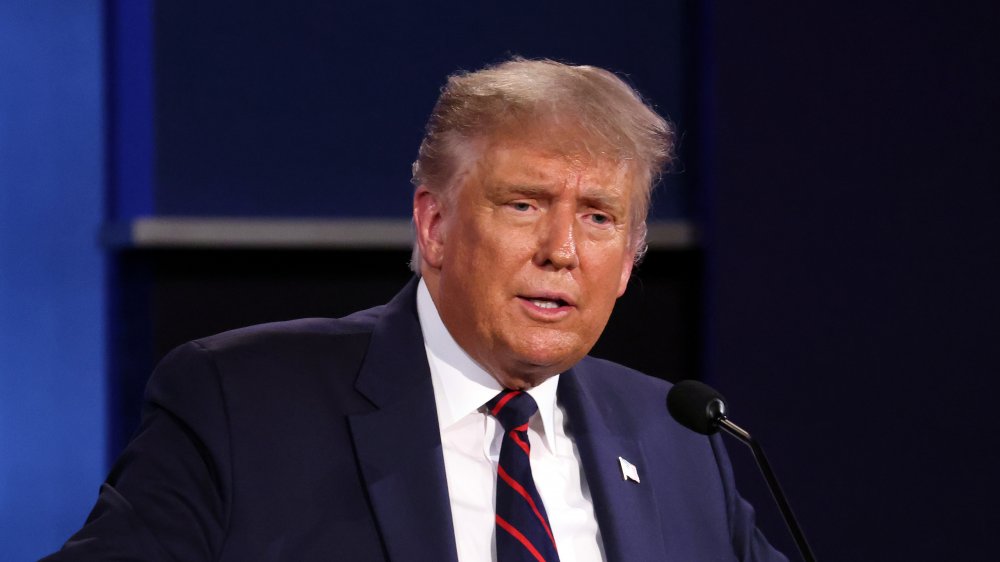 Scott Olson/Getty Images
After spending the weekend in the hospital, President Donald Trump is ready to return to the White House. Trump announced that he is being discharged in a tweet on Monday afternoon, writing, "I will be leaving the great Walter Reed Medical Center today at 6:30 P.M. Feeling really good! Don't be afraid of Covid. Don't let it dominate your life. We have developed, under the Trump Administration, some really great drugs & knowledge. I feel better than I did 20 years ago!"
Trump was transferred to the hospital on Friday evening, following an announcement early that morning that he and his wife, Melania, had both tested positive for COVID-19.
"Out of an abundance of caution, and at the recommendation of his physician and medical experts, the President will be working from the presidential offices at Walter Reed for the next few days," said White House press secretary Kayleigh McEnany at the time (via CNN). "President Trump appreciates the outpouring of support for both he and the First Lady."
President Donald Trump is still being treated for COVID-19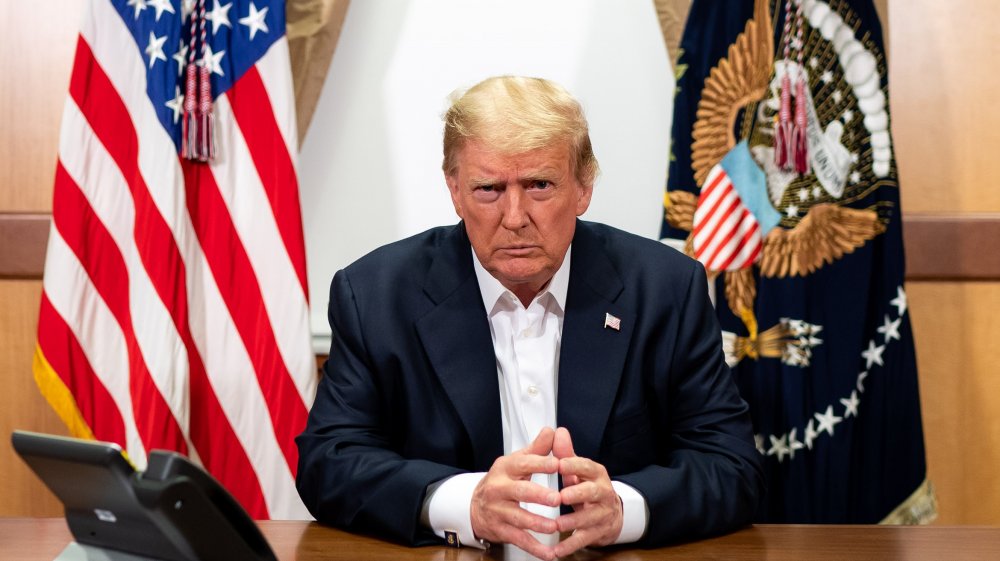 The White House/Getty Images
While Trump has been reported to be in stable condition and only experiencing mild symptoms, his physician, Dr. Sean Conley, warned that he is still at risk. "Though he may not be entirely out of the woods yet, the team and I agree all our evaluations, and most importantly his clinical status, support the president's safe return home," he said in a press conference Monday afternoon (via the Independent).
Trump has received a number of treatments since his diagnosis, and will remain on dexamethasone, an experimental steroid, and receive another dose of Remdesivir before he returns home. "We send patients home with medication all the time," said Conley. "Yesterday afternoon he probably met most of his discharge requirements. And he's returning to a facility, the White House medical unit, is staffed 24/7."
Conley added that the next few days are critical. "We're in a bit of uncharted territory when it comes to a patient who received the therapies he has so early in the course," he said. "So we're looking to this weekend, if we can get through to Monday with him remaining the same or improving, better yet, then we will all take that final deep sigh of relief."