The Truth About Bethenny Frankel's Experience With Adoption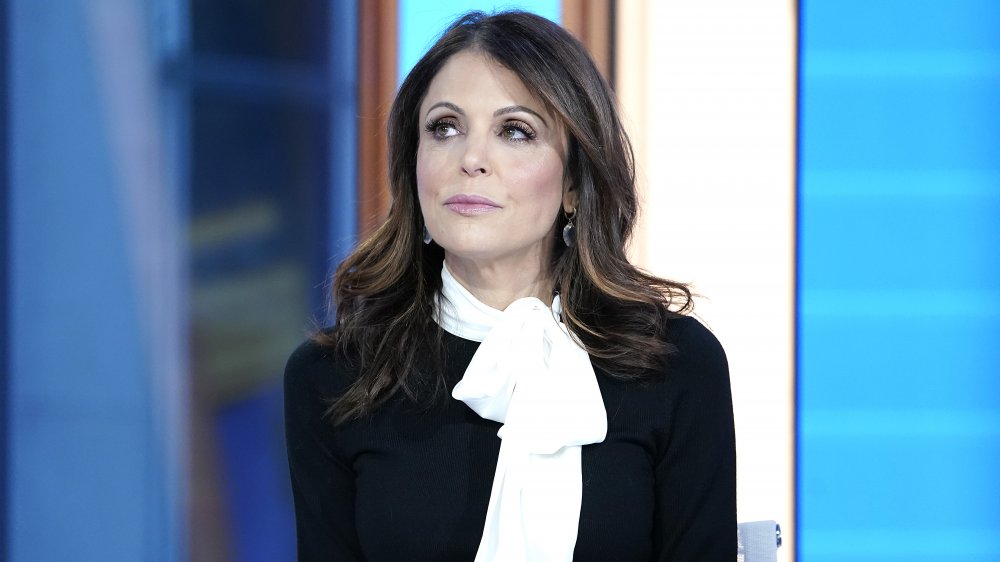 John Lamparski/Getty Images
When it comes to her role as a mother, Bethenny Frankel is relatively tight-lipped. Rarely posting photos of her young daughter, Bryn, the reality TV star and entrepreneur famously kept her young child off of the silver screen during her run on The Real Housewives of New York City. Despite her privacy standards, the business mogul recently shared that she tried to adopt another child.
In an Instagram comment shared in mid-August 2020, Frankel wrote, "The thing that surprises people is that once [kids] get into the system, it is hard to get them out" (via Us Weekly). The Bravo starlet continued by revealing, "Growing up, we always heard that everyone wants a baby and not an older kid. I tried a while back to adopt a 3-year-old and it was a harder process than a newborn. If it's like other family law systems, it's not as easy as the movie[s] make it."
After her brutal custody battle with ex-husband Jason Hoppy, Frankel revealed in a September 2020 appearance on Watch What Happens Live that the two were still legally married following an eight-year divorce proceeding. However, with the original Skinnygirl currently dating film producer and real estate developer Paul Bernon — and frequently sharing their love on social media — let's dive further into Bethenny Frankel's experience with adoption.
Only time will tell if Bethenny Frankel adopts
According to Us Weekly, it was Bethenny Frankel's daughter, Bryn, who told her that she "should adopt" a 9-year-old boy named Jordan, who had opened up about his experience in foster care on the news in July 2020. When his photo made the rounds on social media, Frankel commented, "I will adopt him." 
As of this writing, the Just B with Bethenny Frankel podcaster has yet to do so — but not for lack of trying. Frankel, who has long been open about facing roadblocks in the adoption process, later revealed to People that she "looked into it," but admitted, "It's a complicated situation and Jordan was in Oklahoma and he had a sibling there and there were other concerns and it did not seem like the right path for him." She added, ″I'm not proactive about it. It's not something I'm pursuing, but if the road took me there, I would be open to it."
In the meantime, Frankel undeniably has her hands full with her daughter, budding romance, and work. This past May, she even shared a rare series of photos of daughter Bryn in celebration of her tenth birthday. "Peanut, I love you so much," the proud mom captioned the sweet snapshots, featuring the two in matching pajamas. "You have given me ten years of joy, inspiration, laughter and absolute love. You bring meaning to my life every day." 
Only time will tell if Frankel will have a growing family on her hands soon.