The Surprising Thing Emily And Zooey Deschanel's Kids Have In Common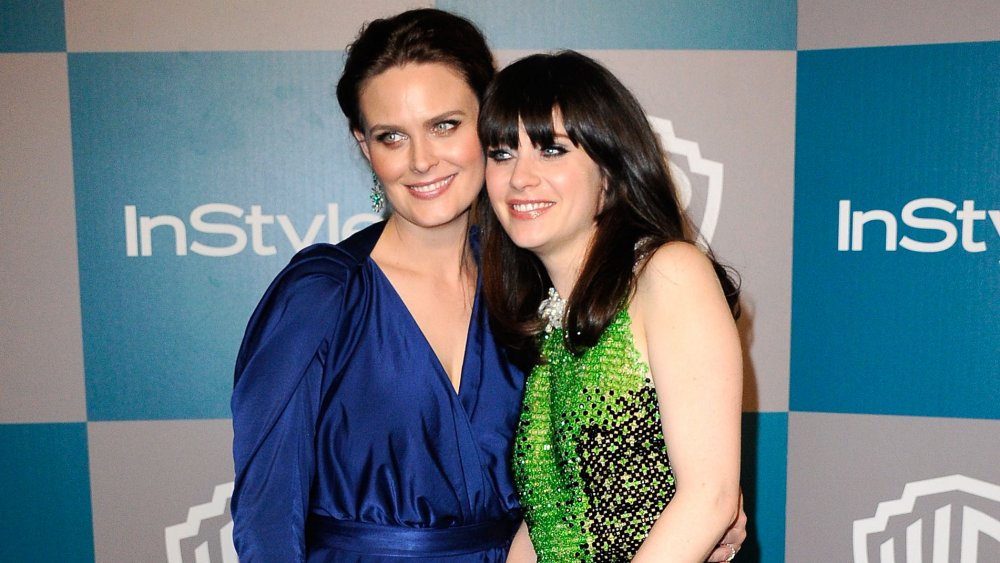 Kevork Djansezian/Getty Images
Sisters Emily Deschanel, star of Bones, and Zooey Deschanel, star of New Girl (and countless "bangs inspo" Pinterest boards) share more than just DNA, stardom, and a couple scenes in Bones — they're also both moms of children born within just two months of each other. Emily's 5-year-old son Calvin was born June 8th, 2015 (via Us Weekly), just two months before Zooey's daughter Elsie Otter, born that August (via Hollywood Reporter).
"Yeah, we called each other up!" Emily joked to Jimmy Kimmel when he asked if they'd planned it (via People). She told also Kimmel that this lucky coincidence was "amazing" and that the sisters "couldn't have planned it better."
So did Calvin and Elsie Otter, these cousins who could practically be twins, spend their infancy together? Not so much. 
"We even work on the same lots and we bring our babies to work, and yet it's so hard to get them together," Emily explained to Kimmel. "Because one will be down for a nap, and one will be up, and vice versa. They take so many naps."
All in the family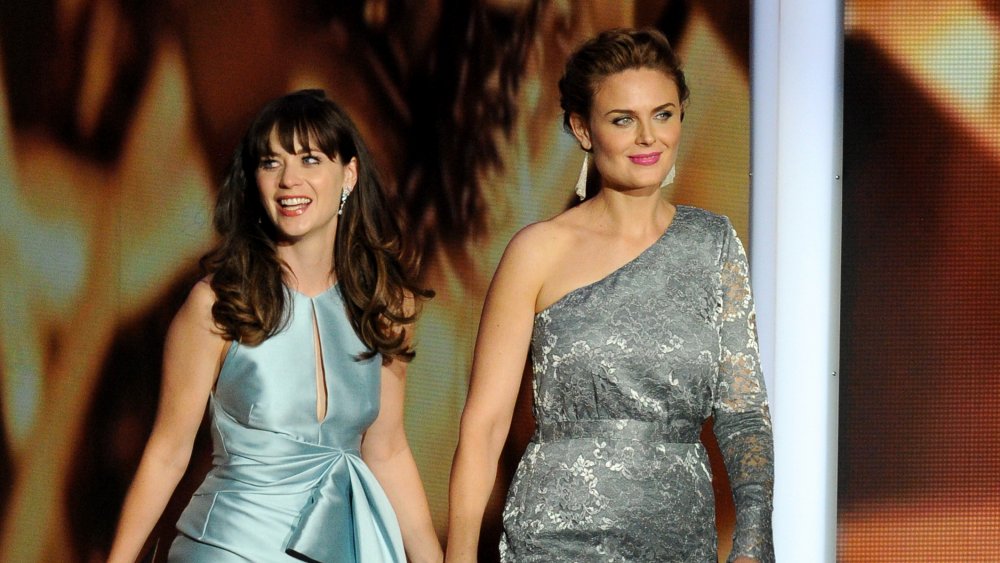 Kevin Winter/Getty Images
In addition to Calvin, Emily and husband David Hornsby (of It's Always Sunny in Philadelphia fame) also have a nine-year-old son, Henry (via People). Unfortunately, Zooey doesn't have a nine-year-old of her own. She and ex-husband Jacob Pechenik do have a younger son, Charlie Wolf, now three years old (via AP). 
Let's hope the Deschanel cousins are nicer to each other than the Deschanel sisters — Emily assured Conan O'Brian (via Team Coco) that they get along very well as adults, but she would "kind of torture [Zooey]."
"We would physically fight all the time, but then I'd play kind of mental games with her," Emily explained. "My favorite one was that I would tell her that I was from Neptune — that I was Neptunian. That I had killed her sister and taken over her body, and that I was going to kill her next." 
As long as Calvin isn't threatening to murder Elsie Otter, they're already off to a strong start.