Here's Why Megan Thee Stallion Waited So Long To Get Into Rapping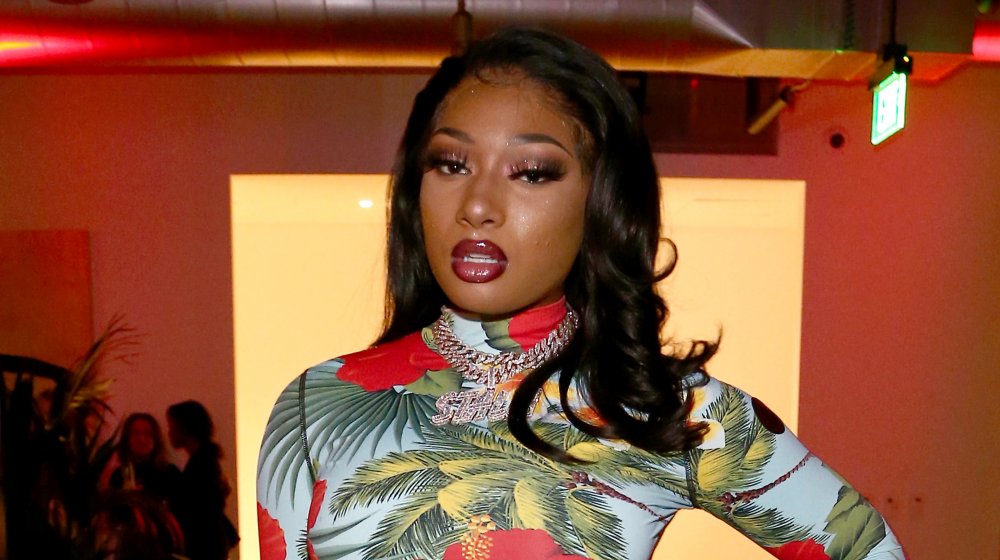 Tommaso Boddi/Getty Images
Megan Thee Stallion is the hottest rapper around, to the extent that it's impossible to imagine her doing anything else. And yet, there was a time when the Houston native wasn't sure whether her future lay in spitting bars. Her rise has been nothing short of meteoric. As a profile in The Guardian notes, Megan scored back-to-back Top 10 releases with Fever and Suga before landing a judging spot on HBO's reality competition show, Legendary.
Her hit song "Savage" was so popular it inspired a TikTok dance challenge while the remix, featuring Queen B herself, Beyoncé ("I got a call: Beyoncé wants to do a remix to Savage. And I was like ... what? Shut up. Shut up. You're lying. Beyoncé don't want to get on nothing with me," she recalled), and landed Megan her first-ever #1 — all before she even released a full-length album. With all this considered, it's interesting to find out that the proud Texan came to the game relatively late.
Megan Thee Stallion's mother was a rapper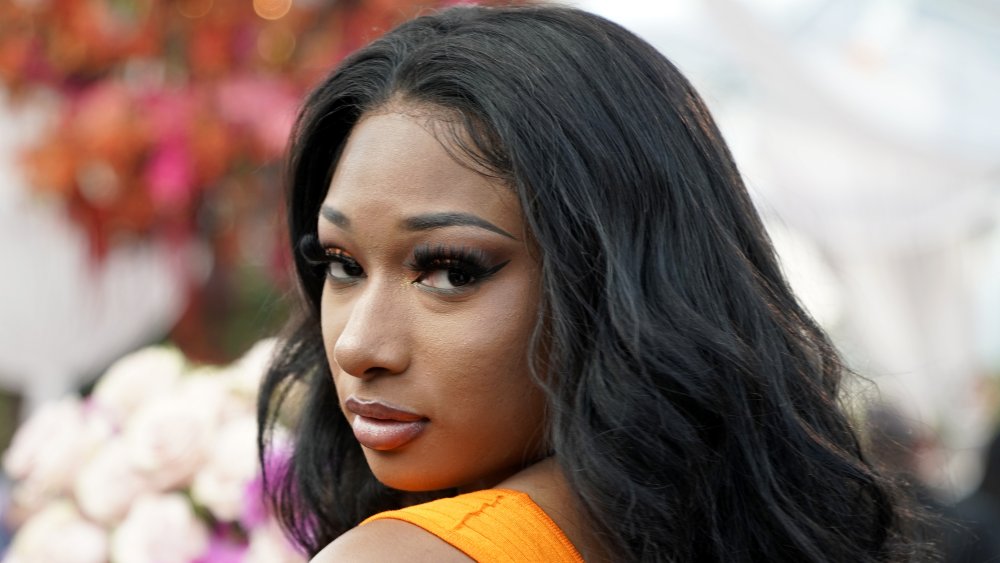 Erik Voake/Getty Images
As Variety notes, Megan grew up around rapping, as her mother did it herself under the alter ego Holly-Wood. "I grew up watching her writing [raps] and going with her to the studio, which I thought was normal. I started writing, and I would sneak her CDs with [instrumental versions of hip-hop hits] and rap over them," the superstar rapper recalls. The young Megan Pete occupied her time "dancing in the mirror, listening to music loud, trying on anything I wanted to wear in the closet," subconsciously building the character that would later make her famous.
Their home was filled with music, from her mother's releases to Pimp C, Notorious B.I.G., N.W.A, and Three Six Mafia's Juicy J, all of which helped create Megan Thee Stallion. She explained, "I really loved the strong men that had the attitude, and I thought it would sound super-cool if a girl was doing it." Megan planned to emulate the male rappers she loved.
Her mom didn't want her daughter to start too early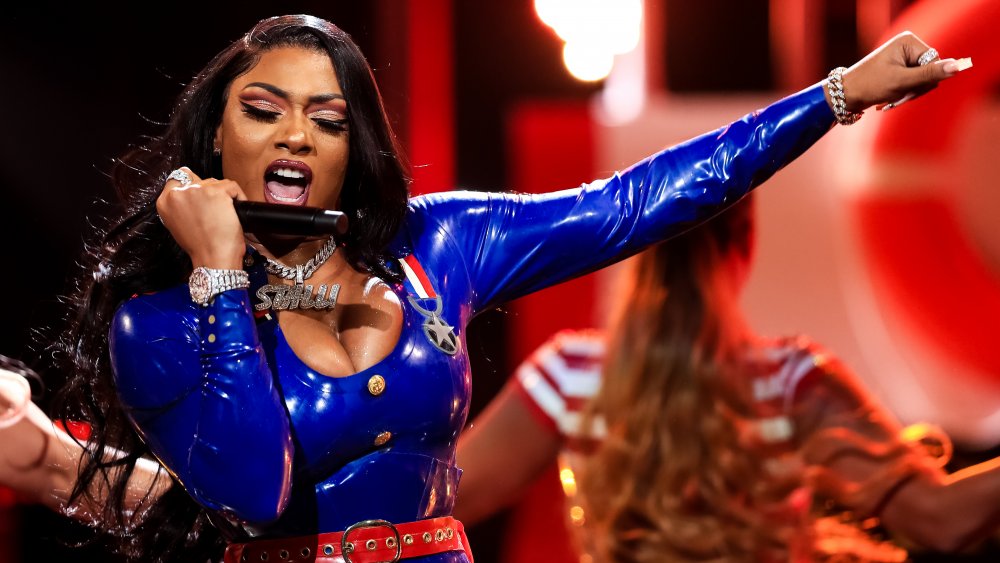 Carmen Mandato/Getty Images
Megan's been writing since she was "maybe seven," as she told Rolling Stone, but "I was kind of shy about telling people that I could rap for the longest." She enrolled in Texas Southern University and, while studying health administration, was inspired to get into rapping proper after watching dudes free-styling. She told her mother, who was in disbelief. "I went home and told her I could rap, and she was like, 'No you can't.' I'm like, 'Yes I can.' I started rapping and she was like 'Oh my god! No, you not coming out 'til you're 21!" Megan recalled.
Megan continued to study and juggle music as her career exploded, with her ultimate goal being to open up assisted living facilities in her hometown, staffed by classmates looking for a job post-college. It isn't surprising, considering how well she's adjusted to being in the spotlight, that Megan has a backup plan but clearly rapping was her destiny.