What Does Todd Chrisley Actually Do For A Living?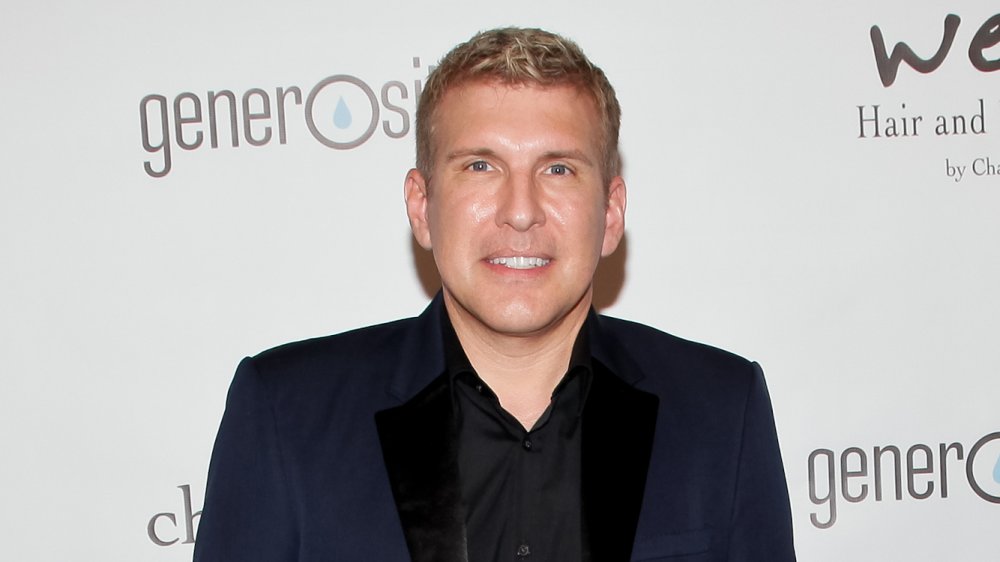 Tibrina Hobson/Getty Images
Todd Chrisley rose to prominence as the lovably strict patriarch of the Chrisley family, on hit reality show Chrisley Knows Best. When the series first debuted in 2014, the family's wealth was immediately clear, and indeed their subsequent relocation to Nashville signified a move to seemingly an even grander mansion than fans were used to seeing. The Chrisleys are clearly quite well off — that much isn't in dispute — but the source of their considerable wealth remains something of a question mark.
Chrisley was originally touted as a real estate mogul, but long-time fans of Chrisley Knows Best will know he's rarely, if ever, captured on camera actually doing any work (which, naturally, gives him plenty of time to meddle in his kids' affairs, much to our delight). It's likely the show is the reality star's main source of income nowadays, but what does, or did, Chrisley do to earn money otherwise?
Todd Chrisley started out as a real estate investor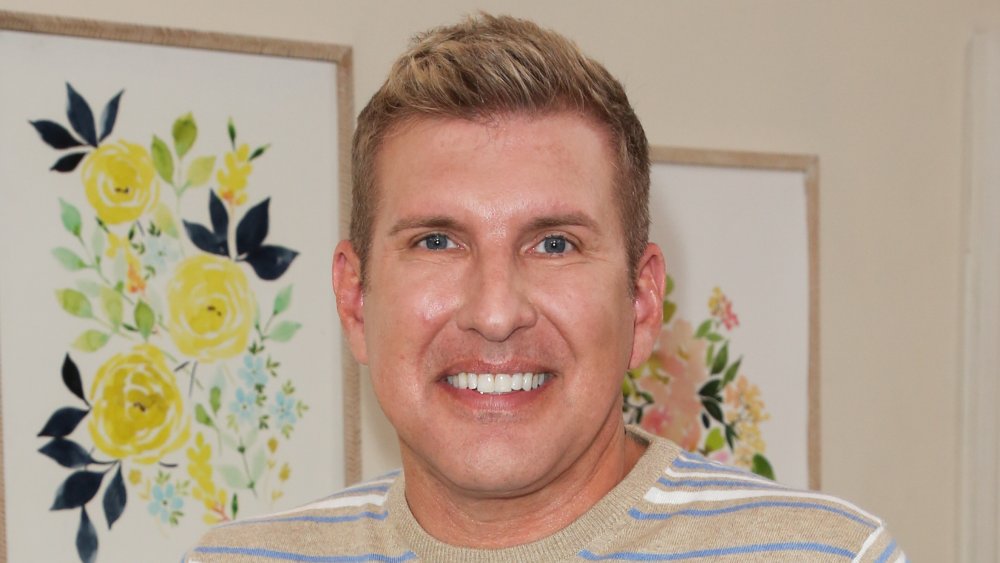 Paul Archuleta/Getty Images
Chrisley made the majority of his fortune in real estate. The reality star previously owned an investment firm, Chrisley Asset Management, which expedited "the loss recovery and liquidation of non-performing commercial and residential assets," according to Crunchbase, which notes it was founded in 2002 but folded in 2008 following the collapse of the property market. Just a couple years before Chrisley Knows Best premiered, the businessman filed for bankruptcy after amassing close to $50 million in debt (via Forbes).
"He guaranteed a real estate development loan and it failed," his attorney, Robert Furr, told People at the time. "He was on the hook for $30 million. If he hadn't had that happen, he would have been fine, financially." As Distractify notes, there were plans to open a department store called Chrisley & Co. in Atlanta, but they crumbled in the face of the family's mounting debts. As a result, they were forced to curb their extravagant lifestyle. 
The Chrisleys have endured serious financial hardship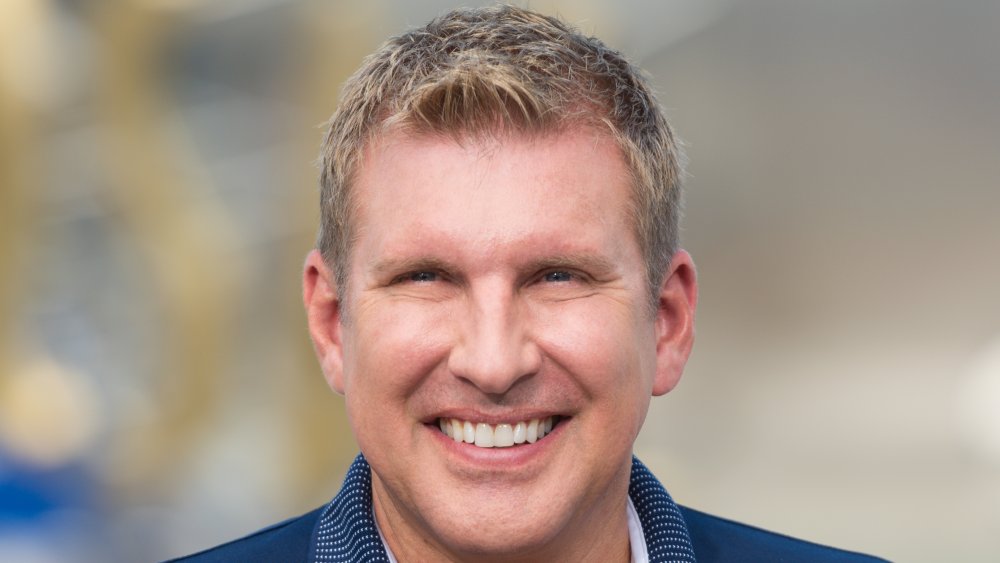 Noel Vasquez/Getty Images
Their move to Nashville was actually part of the Chrisleys' scaling back plan. Adding to their woes, in 2019, Chrisley and his wife, Julie, were indicted on several counts of tax evasion and fraud. The couple was later cleared of all charges after they agreed to pay about $110,000 to the Georgia Department of Revenue, as per People. "Julie and I knew all along that we had done nothing wrong and that when the facts all came out, we would be fine," Chrisley advised in a statement.
His wife is actually quite wealthy in her own right, with Chrisley's attorney revealing in 2014, "She is well-off." Although their financial drama appears to be over, at least for now, it seems Chrisley's days of being a businessman are also far behind him. Now, the bulk of his income likely comes from the hit show, and the accompanying advertising partnerships and publicity opportunities, which isn't a bad way to earn a living, comparatively speaking.