The Truth About Anwar Hadid And Dua Lipa's Relationship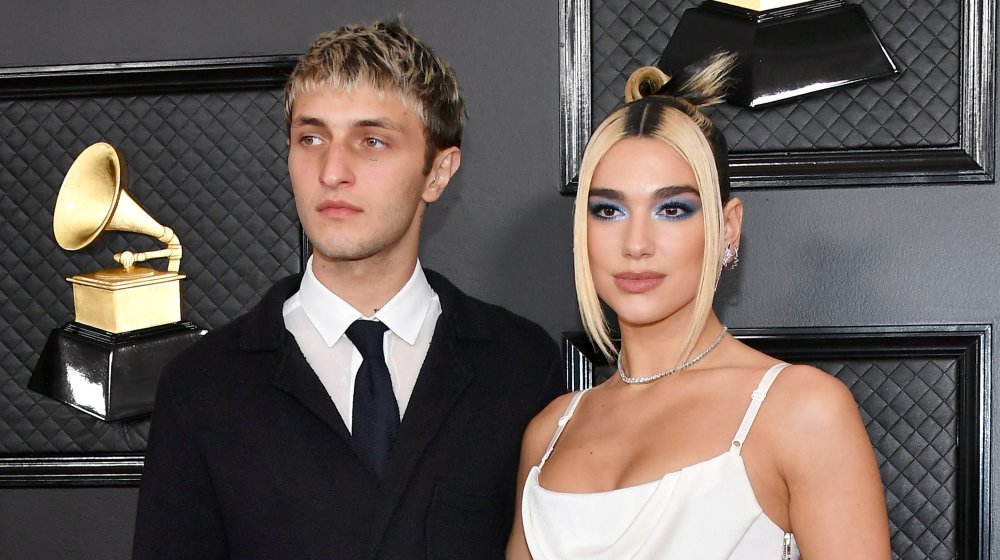 Amy Sussman/Getty Images
Anward Hadid and Dua Lipa have become one of the cutest celeb couples. Sometimes beautiful people just belong together, right? Hadid, model brother of supermodels Bella and Gigi, and former supermodel, now world-conquering pop star Lipa make sense in a way us regular folk cannot argue with. They look stunning together on red carpets, feature prominently on each other's perfectly curated Instagram accounts, and their babies, should they have any, are guaranteed to be gorgeous.
Despite being public figures, though, there isn't a whole lot of known information about Hadid and Lipa's relationship. They're definitely together, yes, but the happy couple aren't exactly flaunting their love as many other celebrity duos have been known to do. So, how long have Hadid and Lipa been together? How do they feel about each other? While we try to come up with an adorable portmanteau for the pair, let's take a deeper look at one of the hottest couples in Hollywood.
Anwar Hadid and Dua Lipa bonded over music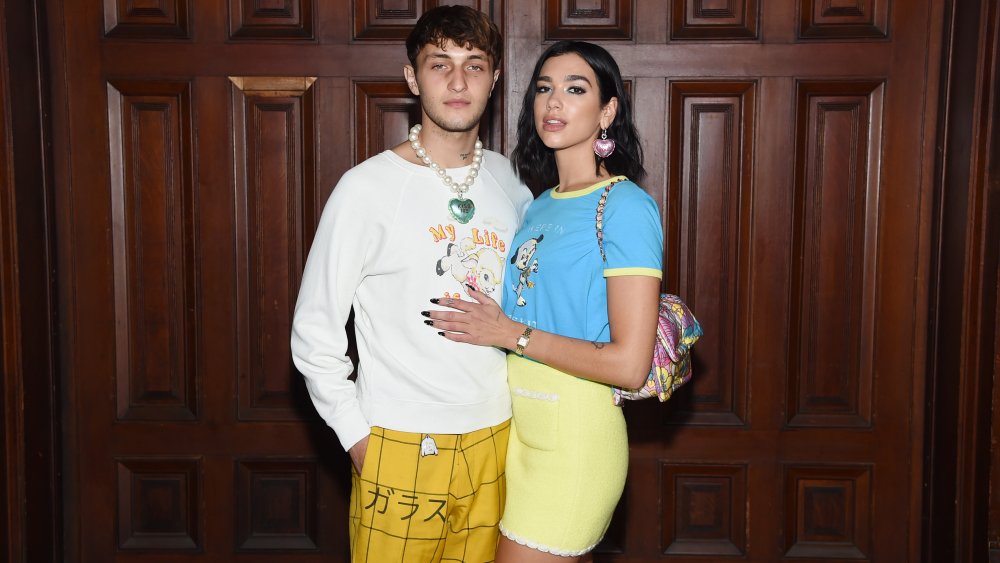 Jamie Mccarthy/Getty Images
According to TMZ, Anwar Hadid reached out to Dua Lipa in June 2019 after hearing she'd broken up with her long-time boyfriend. The two initially bonded over music. They went on a date, hit it off, and soon Lipa was invited to Anwar's 20th birthday party, where eyewitnesses confirmed they looked pretty cozy. The British singer spent a few days in L.A. before returning to London, where she's based, and where Anwar later joined her for an event in Hyde Park — the first time the duo was spotted publicly together, kissing and looking pretty happy.
Cosmopolitan reported that Hadid later attended Lipa's own birthday party, kickstarting a whole summer of PDA moments including Nobu dinner dates and a surfing lesson in Malibu, and culminating with Hadid reportedly moving in with Lipa in New York City, after just a few months of dating. The Sun revealed that the couple would be splitting their time between Los Angeles, New York City, and London. "Dua and Anwar are spending all of their time together so it just made sense for them to rent this place [in New York City]," a source close to the couple advised.
Anwar Hadid and Dua Lipa make the perfect red carpet couple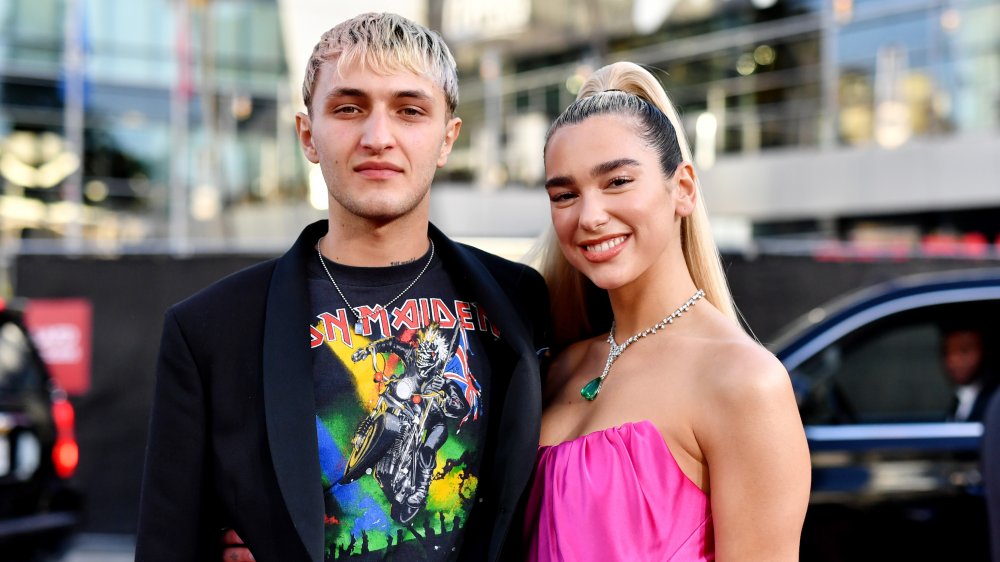 Emma Mcintyre/Getty Images
Anwar Hadid and Dua Lipa's relationship soon became peppered with high-profile red carpet appearances. As Harpers Bazaar detailed, they made their New York Fashion Week debut in coordinating outfits, attended the MTV EMAs (where Lipa also performed) and the American Music Awards, where they became red carpet official, sealing the deal with a kiss. They went on to celebrate New Year's Eve together, attended the Grammys together, and essentially stayed firmly by each other's sides.
The happy couple celebrated their first anniversary together in June 2020, with Lipa sharing on Instagram, "Nothing sweeter than 365 days [joined] at the hip with you." The lovebirds even adopted an adorable puppy together just a couple months later. Also in August, Hadid appeared in Lipa's music video for hit single "Levitating." It seems like they're going to continue going from strength to strength, given how committed both of these cool kids are to each other.