The Truth About Ruth Bader Ginsburg And Antonin Scalia's Friendship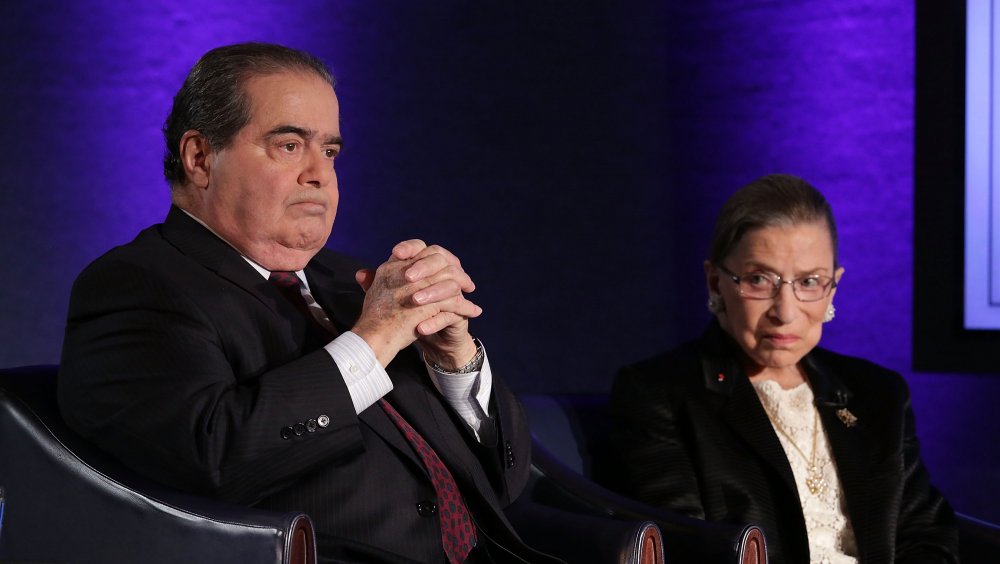 Alex Wong/Getty Images
They were so close their families met frequently and celebrated the New Year together. Their friendship even inspired a comic opera. "They held very strong, very different views. They wrote opinions that disagreed with each other's opinions, and they didn't pull any punches in those opinions, but they never let those strong, deeply held beliefs get in the way of their friendship. They didn't compromise those beliefs for each other, but they didn't let it disrupt their relationship," Christopher Scalia told Fox News of his father, the late Supreme Court Justice Antonin Scalia who passed away in 2016, and his contemporary, Ruth Bader Ginsburg, who died in September 2020 (via Newsweek).
Because they were ideological opposites, their relationship was considered improbable, but Ginsburg and Scalia had plenty of time to practice getting over their differences. Both served on the U.S. Court of Appeals for the District of Columbia circuit — Ginsburg from 1980 to 1993, and Scalia from 1982 to 1986 (via USA Today). When Ginsburg celebrated Ginsburg's 10th year in the Court of Appeals, he ended his roast by saying: "I have missed Ruth very much since leaving the court of appeals. She was the best of colleagues, as she is the best of friends. I wish her a hundred years."
"What's not to like?" Scalia said of Ginsburg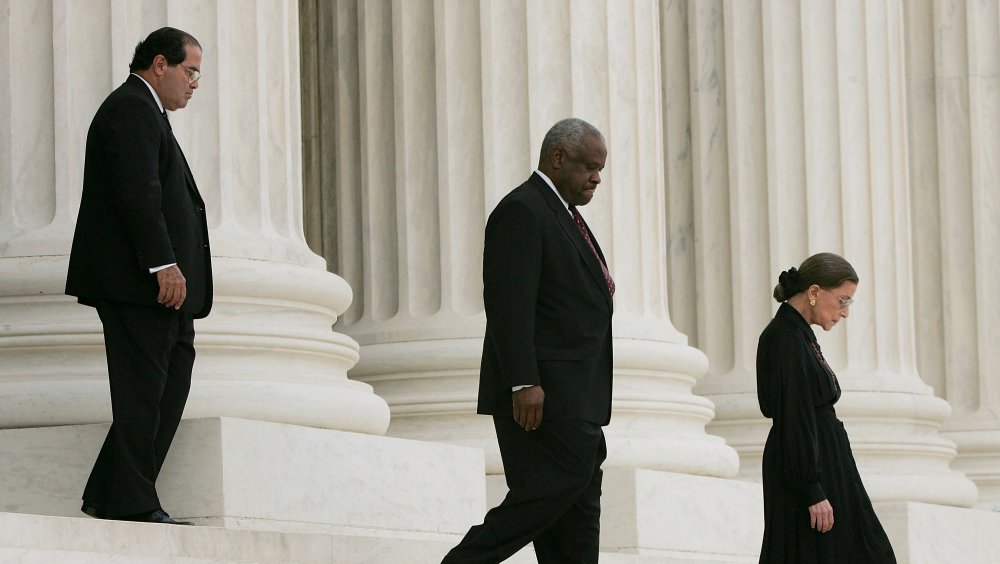 Win Mcnamee/Getty Images
When Ginsburg and Scalia were reunited on the Supreme Court, both gained a buddy and a noble and worthy adversary. Scalia once said of Ginsburg: ""What's not to like? Except her views on the law. We agree on a whole lot of stuff. Ruth is really bad only on the knee-jerk stuff." Ginsburg, for her part, used Scalia's own words to describe him: "I attack ideas. I don't attack people. Some very good people have some very bad ideas" (via USA Today).
In a tweet, Christopher Scalia quotes a story from Court of Appeals Judge Jeffrey Sutton a story of how his father had bought two dozen roses for his favorite colleague for her birthday. Sutton asked: "So what good have all these roses done for you? Name one five-four case of any significance where you got Justice Ginsburg's vote." The elder Scalia replied: " Some things are more important than votes."
"We were best buddies" RBG on Antonin Scalia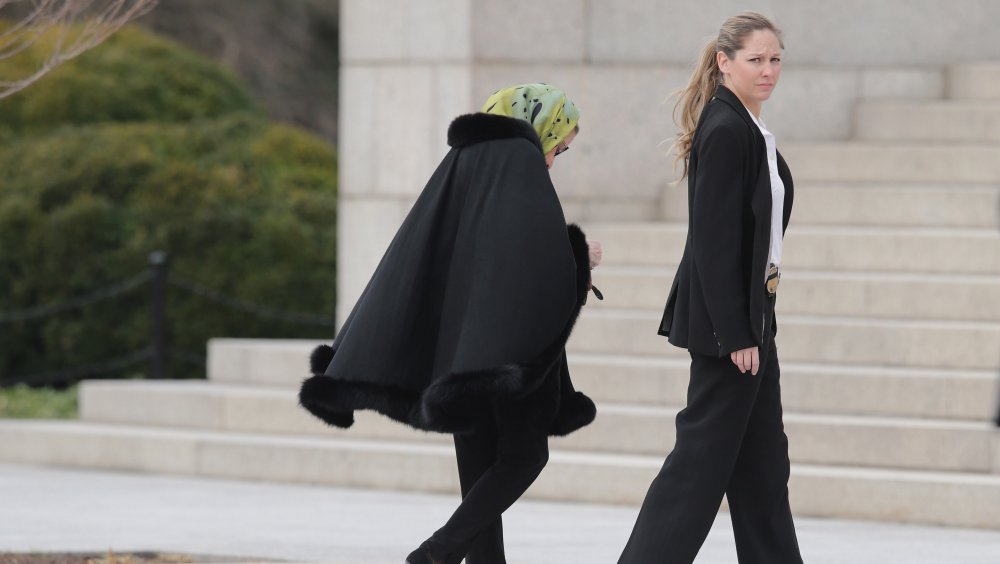 Chip Somodevilla/Getty Images
Ginsburg paid a touching, personal tribute when Scalia passed away in 2016, saying (via USA Today): ""Toward the end of the opera Scalia/Ginsburg, tenor Scalia and soprano Ginsburg sing a duet: 'We are different, we are one,' different in our interpretation of written texts, one in our reverence for the Constitution and the institution we serve. From our years together at the D.C. Circuit, we were best buddies. We disagreed now and then, but when I wrote for the Court and received a Scalia dissent, the opinion ultimately released was notably better than my initial circulation. Justice Scalia nailed all the weak spots — the 'applesauce' and 'argle bargle' — and gave me just what I needed to strengthen the majority opinion. He was a jurist of captivating brilliance and wit, with a rare talent to make even the most sober judge laugh. The press referred to his 'energetic fervor,' 'astringent intellect,' 'peppery prose,' 'acumen,' and 'affability,' all apt descriptions. He was eminently quotable, his pungent opinions so clearly stated that his words never slipped from the reader's grasp. It was my great good fortune to have known him as working colleague and treasured friend." 
There seems to be much the country's current politicians could learn from this unlikely friendship.