Why Blackpink Refuses To Take Selfies With This Type Of Phone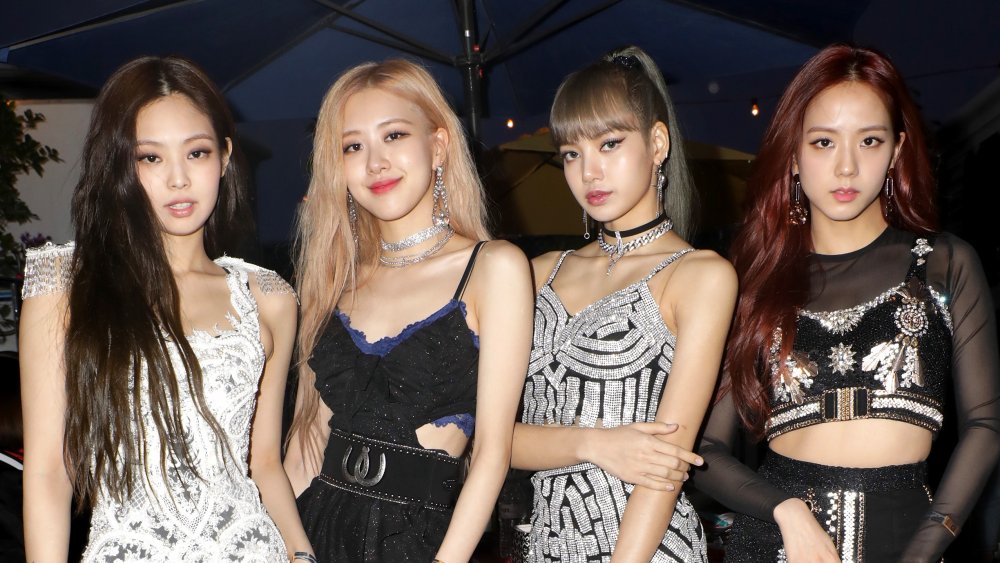 Roger Kisby/Getty Images
Blackpink are the biggest band in the world right now, particularly with the release of their hugely-anticipated debut full-length studio album — confidently entitled simply The Album — dominating headlines and social media feeds. The four ladies aren't just in demand for their singing, rapping, and dancing skills, however. Jennie, Jisoo, Rosé, and Lisa are also fast becoming fashion icons, nabbing lucrative deals with the likes of Chanel and Celine.
Clearly, the Seoul-based group know where the big money is, so it's unsurprising to learn they're one of the most hardworking bands in music right now, confessing to Elle that there's barely a second they're not recording, rehearsing, or brainstorming ideas. Their fans, affectionately known as Blinks, are as committed to the foursome as the group is to the Blinks. The mutual support is what keeps the dream alive, after all. But that doesn't mean Blackpink are willing to go against their lucrative benefactors.  
Blackpink are proud Samsung ambassadors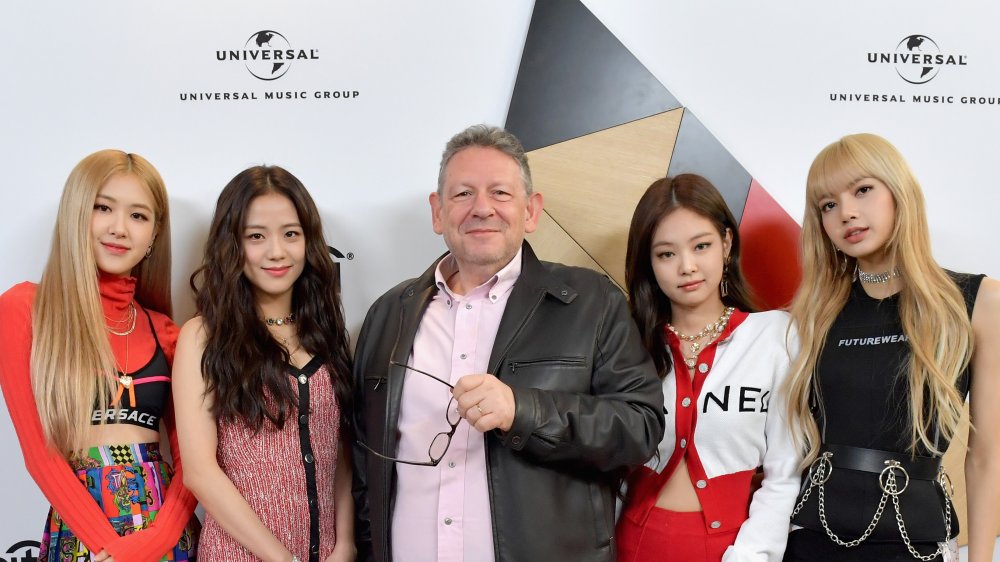 Lester Cohen/Getty Images
As SCMP notes, Blackpink's name means serious money for brands. All four of them landed in the top 15 of South Korea's September K-pop idol brand reputation survey, meaning their selling power is off the charts. The ladies are Samsung ambassadors, and last year the company even released a limited edition black and pink Galaxy A80 phone, complete with the band's logo emblazoned on the back. Samsung products feature prominently in their music videos, with Galaxy earbuds, a Galaxy Watch Active, and a Galaxy S10+ all given starring roles in "Kill This Love." 
They also promote Samsung products on social media and, in February 2020, the company released a new color called Jennie Red in their Galaxy S20 and Galaxy S20+ phones, along with the Galaxy Buds+, in South Korea. Jennie herself, naturally, featured prominently in a commercial for the new product, much to the delight of western and eastern audiences alike.
Blackpink knows who signs their checks
However, although it's likely easy money for Blackpink, their Samsung partnership makes it difficult for fans to take selfies with their favorite members. As one fan discovered when she handed her phone over to Jennie at a concert, the band have a strict Samsung only rule that they will not break no matter who's asking. It's become something of a running joke online, with one fan even scribbling "SAMSUNG" on the back of her phone to try to trick the ladies into taking it. (Apparently, Jennie saw the funny side).
It's such an issue, in fact, that prospective concertgoers are being warned that VIP passes aren't worth it without the requisite Samsung phone to take selfies with. Hey, it might seem like an overreaction to us normal folk, but if we were making the kind of money that Blackpink are, maybe we'd turn our noses up at iPhones too.