What Jamie Lee Curtis Really Thinks Of That Chris Evans Photo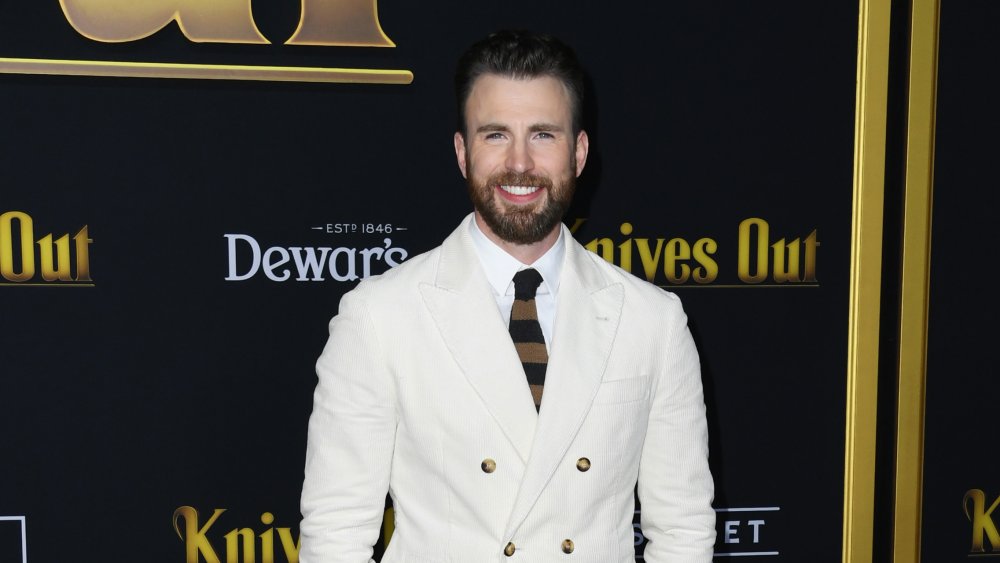 Jon Kopaloff/Getty Images
Remember when Chris Evans "accidentally" shared a photo of his private parts on social media? Ha! As if any of us could ever forget. Of course, being cool Chris Evans, the Captain America star simply turned the faux paus into an opportunity to share an important social message: "Now that I have your attention... VOTE Nov 3rd!!!"
Plenty of other celebrities had their take on the scandal. Mark Ruffalo's response got super political, noting he felt with Trump in office, the actor was safe from embarrassing himself. Meanwhile, Kat Dennings pointed out a double standard apparent in how quickly the world laughed off Evans' nude pic: "The public respect for Chris Evans' privacy/feelings is wonderful. Wouldn't it be nice if it extended to women when this kind of thing happens?"
Now, weeks later, Jamie Lee Curtis has pondered another angle of the NSFW image seen 'round the world. Evan's Knives Out co-star made her shocking allegation during her recent appearance on The Kelly Clarkson Show.
Jamie Lee Curtis thinks Chris Evans may have known exactly what he was doing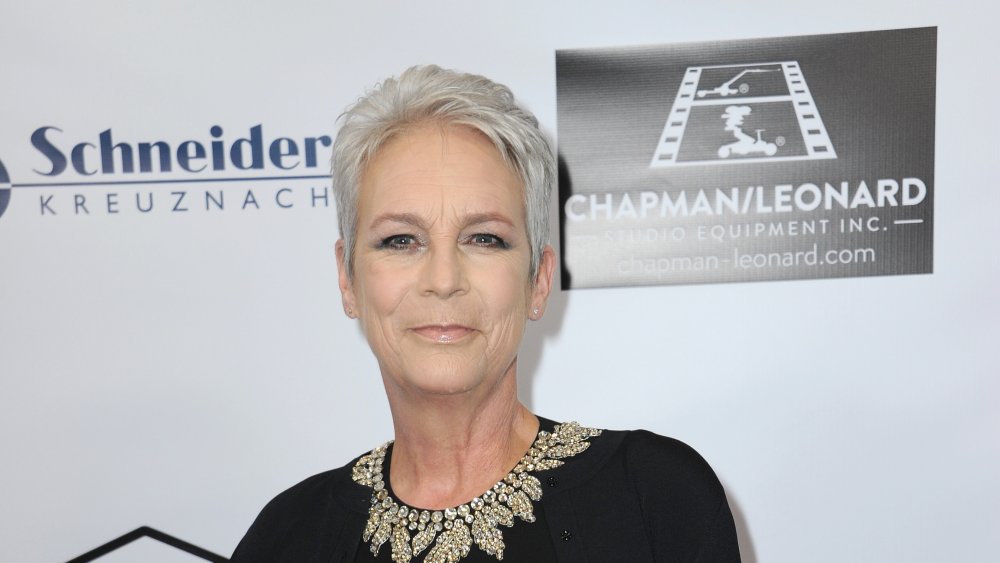 Albert L. Ortega/Getty Images
According to We Got This Covered, Curtis praised Evans while talking to Clarkson, and even alleged that the pic was not a mistake after all. "My boy! Proud of him. Got MY attention!" the veteran actress said. She then added, "My question is this, he's so smart and such an unbelievably beautiful human being, I'm wondering if it was even planned?"
Gasp. Planned? Well, it seems the notion wasn't so shocking after all to host Kelly Clarkson, as she responded, "Oh, he's so clever! I kind of think it was planned just cause he was trying to get people to vote." To be fair, Evans hasn't given us any reason to believe the pic was anything other than accidental. On The Tamron Hall Show last month, the 39-year-old said about the incident, "It was an interesting weekend full of lessons learned, a lot of teachable moments. It's embarrassing, but you gotta roll with the punches" (via Page Six).
All we know is whether the stunt was calculated or a complete fluke, we're still talking about it a month later.