The Truth About Bella Hadid's Rumored Boyfriend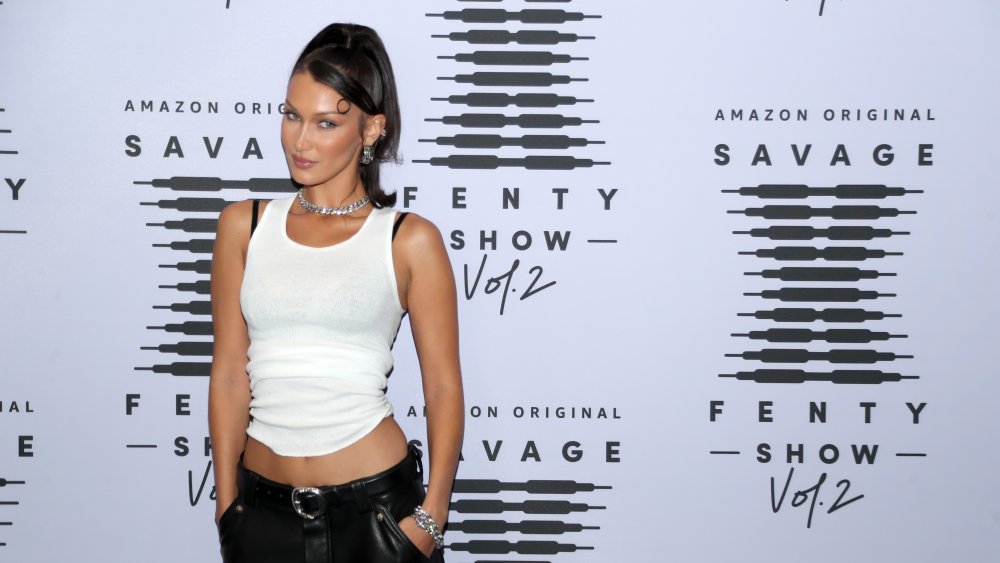 Jerritt Clark/Getty Images
The supermodel sister of new-mom, Gigi, Bella Hadid is making waves herself with her rumored new beau. Her new flame is none other than Oscar-winning actor, Jack Nicholson's grandson, Duke.
The "old and new Hollywood dynasty" pair have reportedly already taken a trip together and have been spending time with each other since late last month, according to Cosmopolitan. After meeting up in New York City, the new couple seemed to take a secret trip for the model's 24th birthday. Following the private get-away, Hadid jetted off for a different, public trip with her girlfriends, as reported by Page Six. She took to Instagram to share her thoughts on her all-girls trip, saying, "Oh gosh I feel just really lucky ... I usually cancel any kind of big birthday celebration so this year I just wanted to take my beautiful friends on an adventure that was absolutely non-refundable."
However, Hadid's rep declined to confirm their relationship, saying, "Bella and Duke are not dating. They met once through mutual friends but have not been in touch since" (via Page Six).
Duke Nicholson may look familiar
As if being Jack Nicholson's grandson isn't enough of a title, the 20-year-old has appeared in various features on-screen and within the music industry. The third-generation Nicholson played a role in Jordan Peele's horror film, Us, in 2019 and is currently working as a director in the upcoming movie, Dreamland, with Armie Hammer and Evangeline Lilly (via Page Six). You also might recognize him from the cover of Lana Del Ray's 2019 album, Norman F****** Rockwell, donning a signature moody gaze, as noted by the outlet. After dating the Weeknd on and off for years, Bella may be starting fresh with the young model-turned-actor. 
Between her new niece, fledgling relationship, and sizzling career, Bella Hadid has a lot on her plate. She recently took to Instagram to encourage followers to vote while donning a pink and yellow bikini, captioning the snap, "I hope you have the best day... don't forget to vote... it's time."