BTS Fans' Hilarious Reaction To Garth Brooks' Billboards Appearance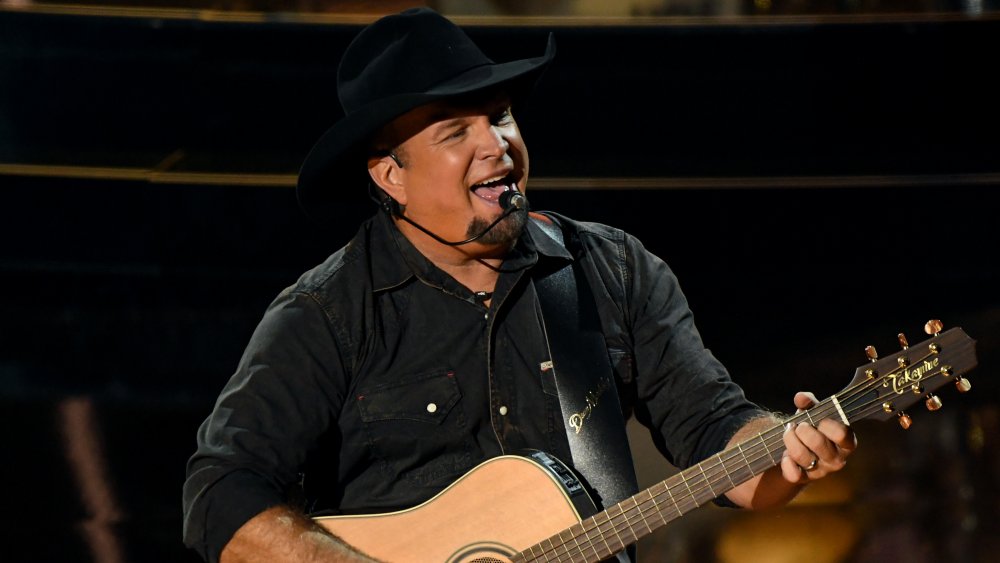 Kevin Mazur/bbma2020/Getty Images
To say BTS fans were extra excited to see their favorite Korean pop group perform at the 2020 Billboard Music Awards would be quite the understatement. In addition to being slated to perform at the awards show, BTS was also nominated in two categories: the top duo/group and top social artist. The latter category was described by Billboard as a "fan-voted category." As such, is it really any surprise that BTS made the cut? The BTS ARMY is made up of millions and millions of people, after all.
While the group's legion of superfans primary reason for watching the Billboard Music Awards was to, of course, see RM, Jin, Suga, J-Hope, Jimin, V, and Jungkook take the stage, plenty tuned in in advance. This meant they got to see pop superstar Cher present legendary country star Garth Brooks with the Icon Award. A montage highlighting Brooks' decades of hit songs proved that he is, indeed, an icon. While Garth Brooks is a household name in most of the country, some BTS fans were hearing of the star for the very first time. And they had quite the hilarious reaction to the star's Billboards appearance.
BTS fans were perplexed by Garth Brooks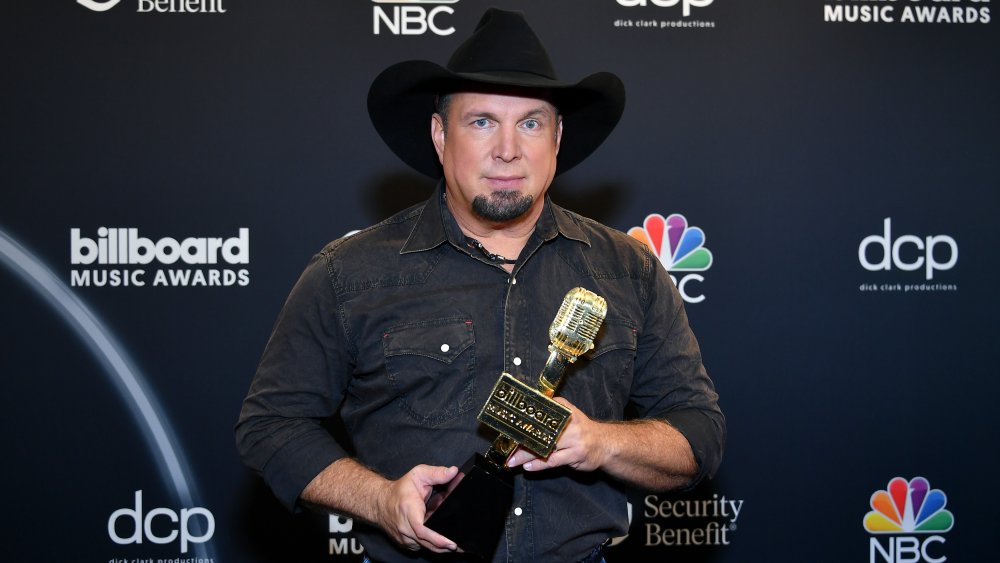 Amy Sussman/bbma2020/Getty Images
"Who the hell is Garth Brooks?" one fan took to Twitter after seeing the star's performance. "I've never heard of that man before." Another Twitter user who also seems to have never heard of the country singer replied, "Who names their child Garth?" Yet another chimed in, writing, "I don't know who he is but man I enjoyed his performance." Perhaps this 2020 Billboard Music Awards performance has sparked a crossover between K-pop and country music. Anything can happen, right?
Some BTS fans continued to wonder about Garth Brooks and other fans were perplexed by his popularity. However, other members of the BTS ARMY chimed in, saying they did indeed know of the country star. That said, they still weren't totally into his performance. "I mean I was raised on Garth Brooks, but honestly, I wanna see the boys," one BTS fan tweeted. "Can they perform?" Sorry, Garth.