The BTS Performance That Shut Down The Billboards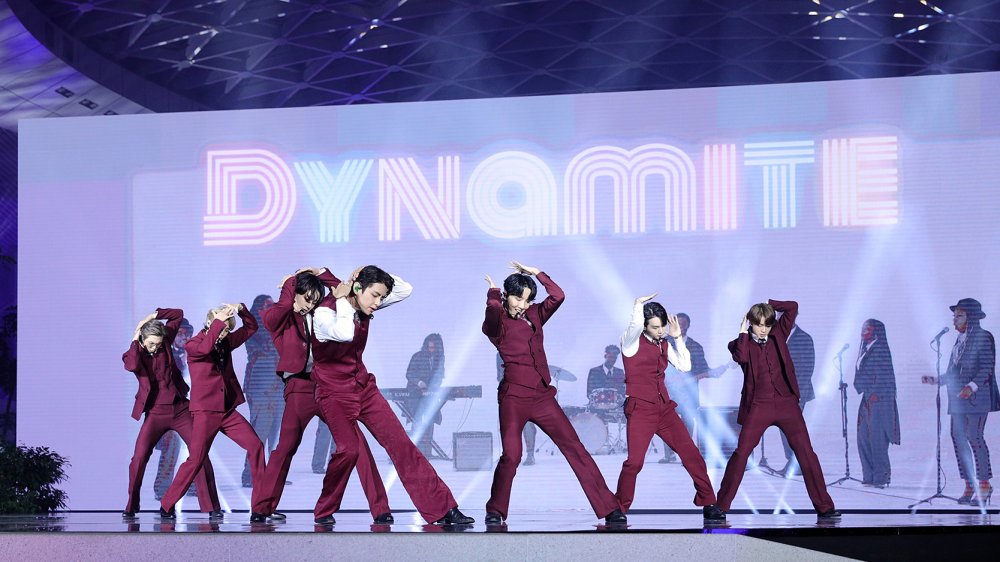 Bbma2020/Getty Images
The 2020 Billboard Music Awards were definitely different this year with socially distanced performances and no audience, but one thing that wasn't new this year was the win for Social Artist by South Korean boy band BTS. They've won it four years in a row now (via Entertainment Tonight), and their win was followed up by a performance of their hit song "Dynamite."
That was the performance their fans had been waiting for all night. Fans went to Twitter to celebrate the win with comments like "THAT WAS A FREAKING AMAZING PERFORMANCE! WE LOVE YOU!!" (via Twitter) and "i can't with bts anymore,, i'M INLOVE WITH EVERYONE OF THEM" (via Twitter).
They performed the catchy song on a huge stage inside the Incheon airport in Seoul (via ET Canada). Wearing dapper matching maroon suits, the seven bandmates sang and danced with a virtual band backing them up (via Billboard). 
BTS' fans helped get them where they are today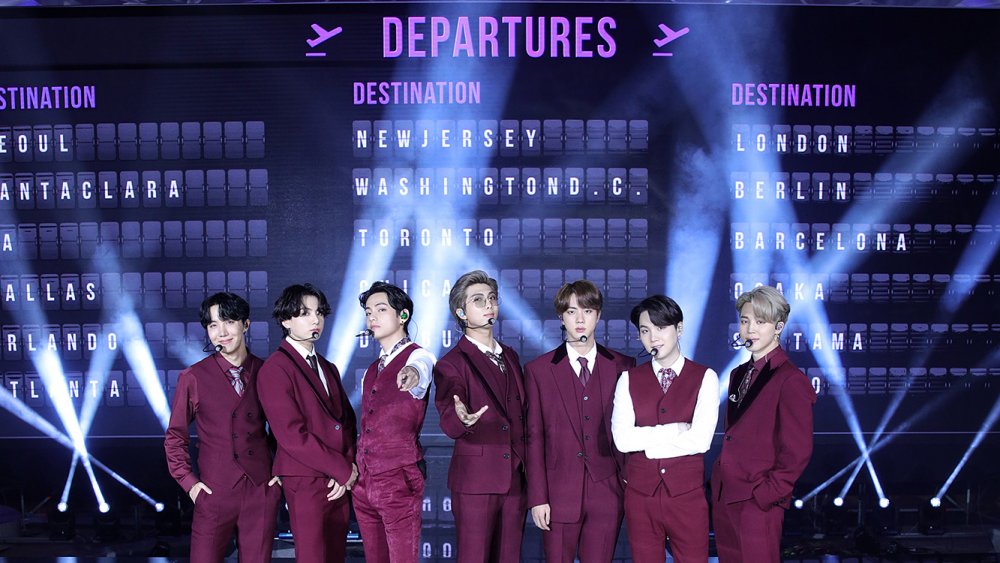 Bbma2020/Getty Images
When they performed at the Billboard Music Awards in 2018, they were the first Korean group to ever do so (via People). The K-pop group has just kept getting more and more popular and their fan base just getting bigger and bigger. That overwhelmingly dedicated fan base is known as the ARMY. For just a hint as to how popular BTS are, the music video for the song "Dynamite," which was released August 23, 2020, has nearly 480 million views. The fans also had a focused and organized voting set up; the Social Award is given to the artist with the most fan votes. According to Twitter account BTS Voting Unite, 333,720 votes were cast by the BTS Voting Organization (via Twitter).
In an interview with Billboard, they talked about how they felt knowing that their song "Dynamite" hit no. 1 on both the Billboard Global 200 and Billboard Global Excl. U.S. charts. "Surprised, happy and thankful. It's an unforgettable moment." I'm guessing tonight was another unforgettable moment for them; it sure seemed to make for an unforgettable moment for their fans.