Jeremy Vuolo's Latest Fashion Choice Has Fans Doing A Double Take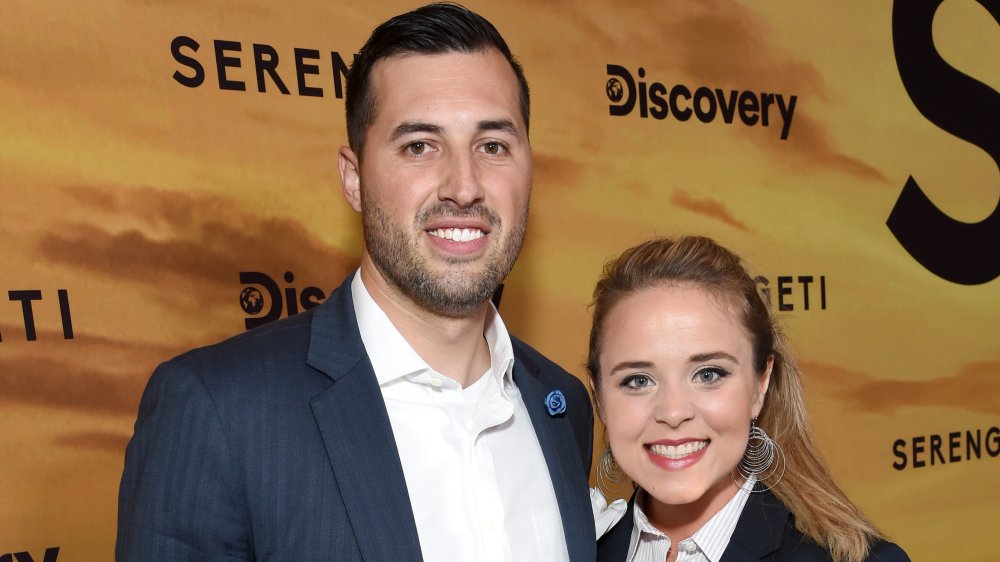 Michael Kovac/Getty Images
The Duggars are well-known for their highly conservative, fundamentalist Christian values, which prohibit, among many other things, premarital sex (or, in fact, anything else physical), drinking alcohol, and supporting LGBTQ rights or gay marriage. As Cheat Sheet notes, the Counting On stars are strict Baptists, meaning they live their lives exclusively based on what God and the Bible teaches. Premarital sex is prohibited because intercourse is supposed to be between a married man and a woman, conducted solely with the goal of producing children (hence their anti-LGBTQ stance).  
However, the extended Duggar family is gradually becoming more radicalized. Cousin Amy reportedly liked a tweet in support of Pride Month, while Jinger and husband Jeremy Vuolo have sparked suggestions they were following in her footsteps, particularly after their move to Los Angeles. Jinger even flouted her family's strict rules by dying her hair blonde and dressing more provocatively (by their standards, anyway). Fans were hoping the beloved couple would become more liberal and, judging by a recent Instagram post, it seems they might have been right.
Jeremy Vuolo made a very colorful statement
Duggar shared a photo of the couple looking happy while spending some time together in the great outdoors, with her clad in a floral dress and Vuolo in a bold maroon suit and multicolored, stripy tie. Fans immediately flocked to the comments to make pointed references to Vuolo's supposed support of National Coming Out Day. "Love the support for our LGBT brothers and sisters! So proud of how supportive you two are!" wrote one, alongside two rainbow flag emojis, while another quipped, "Love the neck tie. Sincerely, a lesbian," and another advised it was "perfect timing." 
It's worth noting that Vuolo's tie isn't actually a rainbow, since it only includes the colors yellow, orange, green, and blue. Also, as several fans pointed out, it may actually be a religious statement as "The rainbow is God's promise to never flood the earth again. Read Genesis 9." Neither Duggar nor Vuolo commented either way. However, as the Daily Mail notes, as recently as 2017, he was featured in a video denouncing homosexuality and criticizing those who allegedly go against God by caving to popular opinion.