Ruth Bader Ginsburg Wrote One Last Book. Here's What We Know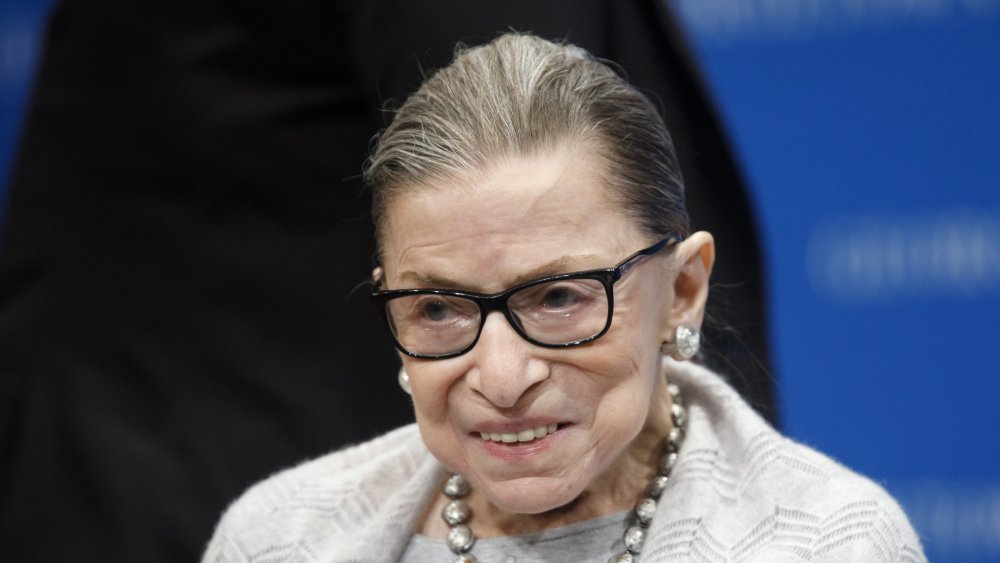 Tom Brenner/Getty Images
Supreme Court Justice Ruth Bader Ginsburg may have passed away on September 18, 2020, but her legacy lives on. The heartbreaking death of the feminist icon from cancer has left many people heartbroken, but Ginsburg's many admirers will at least be able to enjoy one last book from her.
It recently came out that Ginsburg was working on a project before she passed with Amanda Tyler. Tyler, a law professor at the University of California, Berkeley and Ginsburg's former clerk, was assisting Ginsburg in writing new material as well as gathering previously unpublished work for a new book. The book, titled Justice, Justice Thou Shalt Pursue: A Life's Work Fighting for a More Perfect Union, was originally slated to be released in the fall of 2021, but its publication has since been moved up to March.
"Over the spring and summer of this year, as Justice Ginsburg and I assembled this book, I had the special privilege of working closely with her one last time," Tyler said in a statement (via The Hollywood Reporter).
Ruth Bader Ginsburg's last book is deeply personal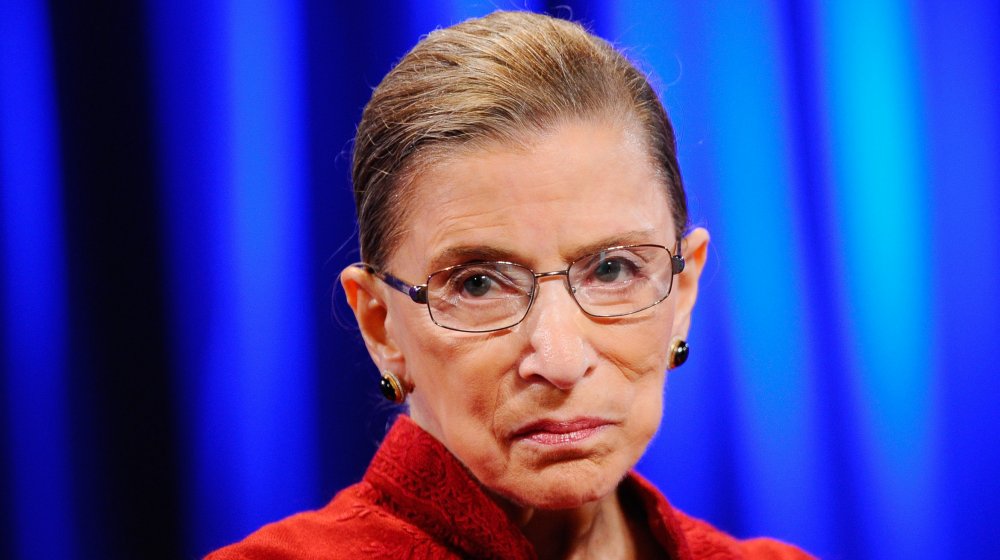 Kevork Djansezian/Getty Images
Tyler continued, "As we exchanged drafts of various parts of this book, the Justice was every bit as rigorous an editor as she had been 20 years ago when I clerked for her. Right up until the end, she was still teaching me about the craft of writing, how important precision is, and to never use four words when three will do."
The new book is to be published by the University of California Press, which said that the book provides insight into "Justice Ginsburg's perspective on her legacy as an advocate for justice as defined by her personal selection of favorite opinions written from the Supreme Court bench (many in dissent)." The book also "offers a unique lens for understanding how, and for what, Justice Ginsburg would like to be remembered."
Ginsburg published a number of books in her lifetime, including the memoir My Own Words which, per Biography consisted of writing dating back as far as Ginsburg's junior high school years. The memoir was a New York Times Best Seller. Other publications include Civil Procedure in Sweden and A Selective Survey of English Language Studies on Scandinavian Law.