The Truth About RBG's Battle With Cancer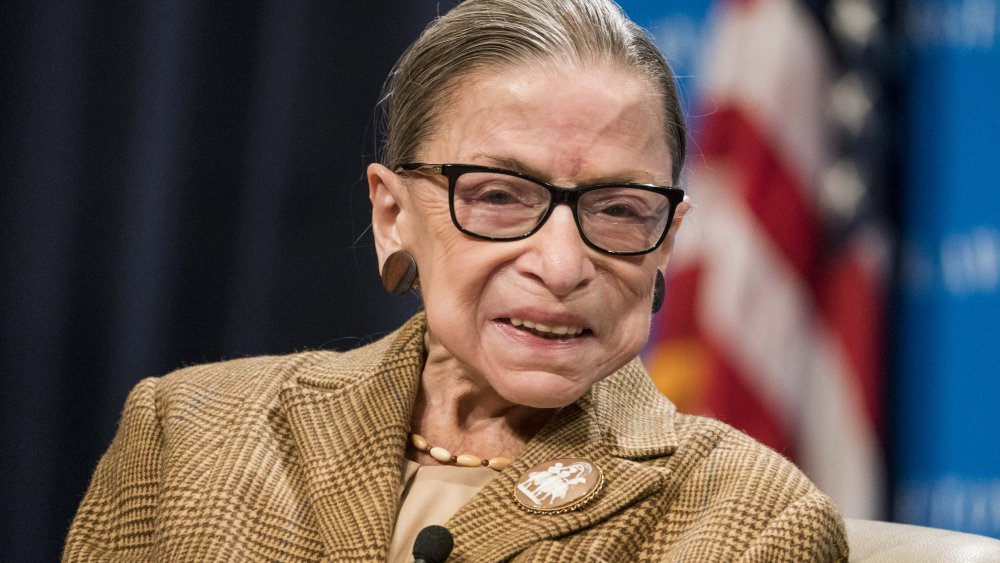 Sarah Silbiger/Getty Images
The news that Supreme Court Justice Ruth Bader Ginsburg passed away on September 18, 2020, left the nation in mourning. As noted by NPR, Ginsburg passed away from complications of metastatic pancreatic cancer at the age of 87.
Ginsburg fought various cancers for decades. Her first brush with cancer came in 1999, when she was diagnosed with colon cancer. A decade later, Ginsburg was again diagnosed with cancer, this time in the pancreas. They removed parts of the organ, as well as her spleen. In 2018, she faced lung cancer, and had two growths removed from her lungs. In 2019, a malignant tumor was found on her pancreas. While she said she was free of cancer in January 2020, the cancer was found to have spread to her liver a few months later.
"It's fairly uncommon to have so many cancers successfully treated and then to be able to live through them, certainly as long as she did – and to tolerate the treatment of these in her 80s, it's a testament to her," Dr. Kiran Turaga, the director of the Surgical Gastrointestinal Cancer Program at the University of Chicago Medicine, told USA Today.
Ruth Bader Ginsburg lost her mother and her husband to cancer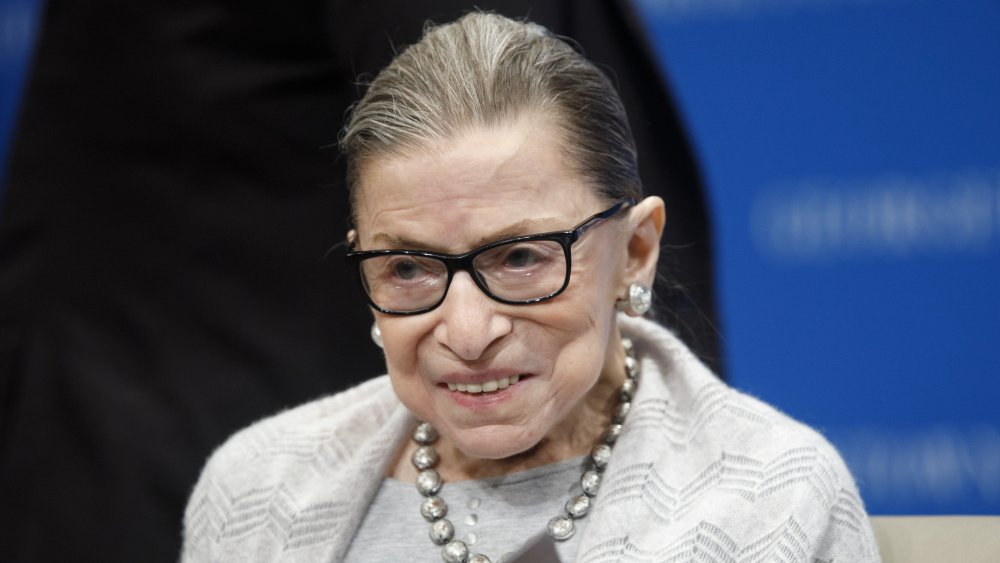 Tom Brenner/Getty Images
In addition to her own battles with cancer, Ginsburg also lost two beloved family members to the disease. Her mother, Celia Bader, passed away from cervical cancer when Ginsburg was still in high school.
Her mother's illness was part of the reason that Ginsburg excelled academically. "She wanted me to do well in school," she told The Atlantic. "So I would sit in her bedroom and do my homework, concentrating on that work. At Cornell, there could be a dorm room full of young women talking or playing bridge or whatever. I could sit there with my notes and wasn't distracted."
While she and her husband, Martin Ginsburg, were in law school, he was diagnosed with testicular cancer. Per CNN, he credited his recovery to his wife's dedication to his care. Ginsburg not only nursed him through his cancer treatment, which required two surgeries, but did so while caring for their daughter and staying on top of her coursework. Years later, he would again battle cancer, passing away in 2010 from complications from metastatic cancer.