The Funny Way Robert Irwin Crashed Bindi Irwin's Honeymoon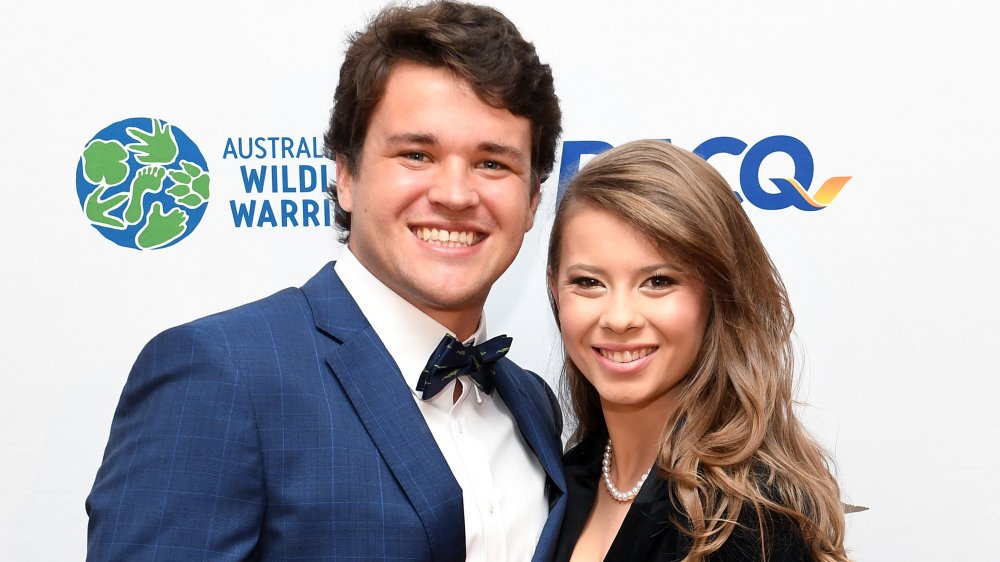 Bradley Kanaris/Getty Images
Animal conservationist and Dancing with the Stars winner Bindi Irwin is her father's daughter for sure. The late "Crocodile Hunter" Steve Irwin dedicated his life to protecting animals, particularly those of the scaly variety, and Bindi is following in his footsteps by living and working at the Australia Zoo, which he founded and ran prior to his death. She's so fond of the place Bindi actually married Chandler Powell there, and, although the ceremony had to be cut back significantly due to the COVID-19 pandemic, it was still a magical occasion for all involved.
As the Crikey! It's the Irwins star told People at the time, "We thought about postponing, because you want to share this day with everyone, but when it boiled down to it, we both just said, 'Look, we desperately want to get married, and no matter what the future holds, at least we'll be husband and wife." Only her mother, Terri, brother, Robert, and Steve's best friend, Wes Mannion, attended the event in the end. When it came to the newlyweds' honeymoon, things were slightly more complicated, although, surprisingly, it had nothing to do with the pandemic.
Bindi's brother clearly can't take a hint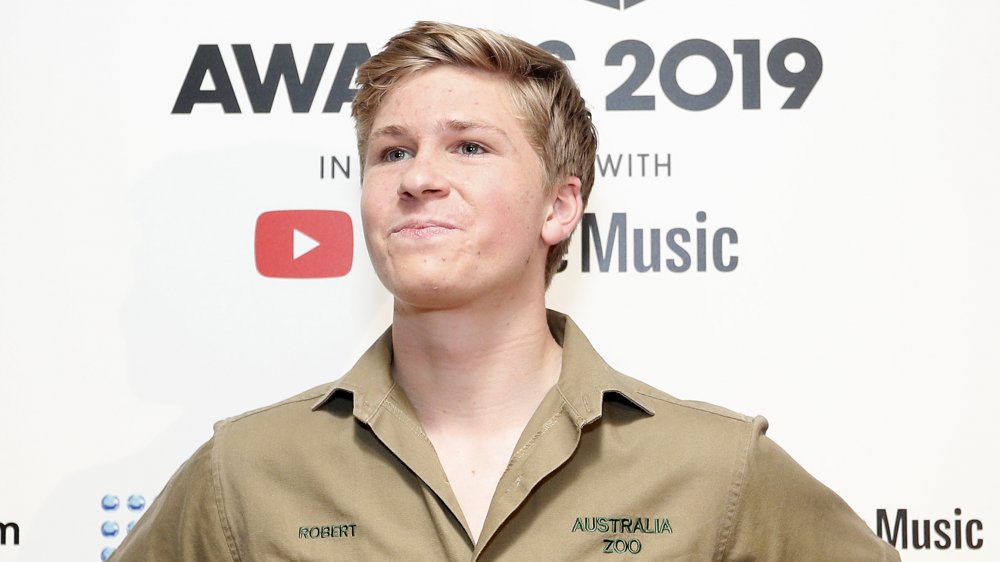 Lisa Maree Williams/Getty Images
As USA Today reports, Bindi and Chandler were planning a trip around Australia before the world fell apart, as revealed on Crikey! It's the Irwins: Life in Lockdown. As a result, the smitten newlyweds ended up working at the zoo, where there were no guests and reduced staff. An unflinchingly optimistic Bindi reasoned, "It's not the most romantic honeymoon in history, but it's our honeymoon," while her hubby stated, "This is probably the busiest honeymoon in history, along with the weirdest honeymoon ever." In an effort to do something slightly more romantic, Chandler surprised Bindi with a picnic.
"You have been working so hard on what was supposed to be our honeymoon, so I would say you've earned a little honeymoon break 10 times over," he told his emotional wife, who gushed, "It's so nice to get a moment like this to revel in being married." However, their private time was short-lived as an oblivious Robert showed up, playing ukulele and scoffing their food, leading his big sis to quip, "You know what every bride wants after she gets married? To celebrate her honeymoon with her brother on a romantic picnic the first time we've been alone in the last month."