Trump Has Surprising Words For Moderator Kristen Welker During The Debate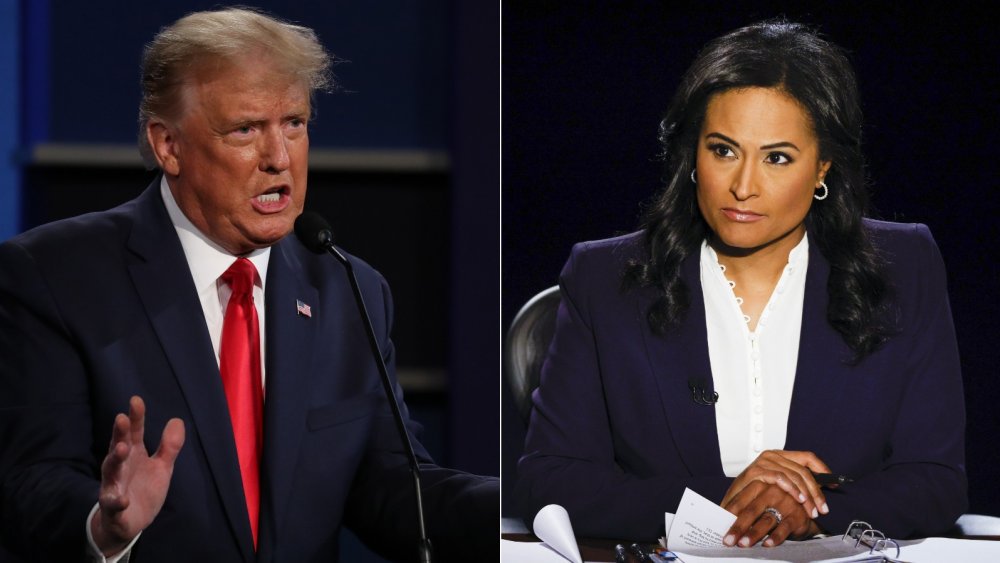 Chip Somodevilla, Pool/Getty Images
As the second and final presidential debate approached, Donald Trump made his dislike of the moderator, NBC's Kristen Welker, patently clear. In an October 17 tweet, he slammed Welker, claiming, "She's always been terrible & unfair, just like most of the Fake News reporters, but I'll still play the game. The people know! How's Steve Scully doing?" He went even further at an Arizona rally, where he called her a "radical Democrat" and said she had been "screaming questions at me for a long time."
Considering Trump's animosity toward Welker, what he did in the debate shocked viewers: he gave her a compliment. "So far, I respect very much the way you're handling this, I have to say," Trump told the moderator (via NY Post). Compared to the "hot mess" at the Chris Wallace-moderated first debate, Trump's change in tone was a marked change. So what made Trump change his mind?
Kristen Welker's moderation garnered praise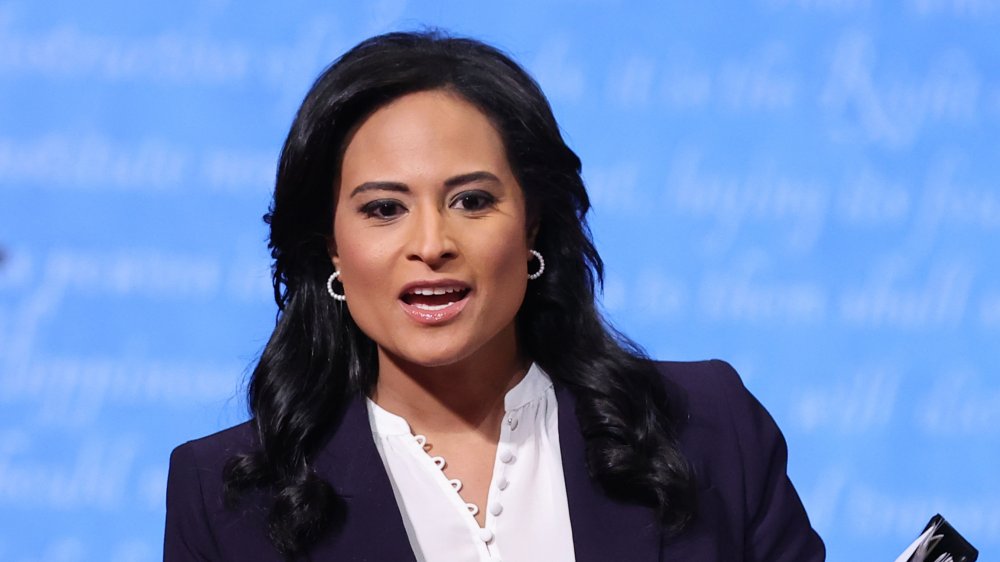 Chip Somodevilla/Getty Images
"First of all, I'm jealous," Chris Wallace told Fox News after the debate ended. "I would have liked to be able to moderate that debate" (via New York Times). Welker's calm, firm demeanor was praised by fellow journalists, including Dan Rather, who tweeted, "A tip of the Stetson to Kristen Welker. A consummate pro on a big and difficult stage" (via Deadline). 
Of course, Welker had one huge advantage over Wallace: part-time muted microphones. After the constant interruption of the first debate, the debate commission decided to alternately turn off each candidate's mic during the first couple minutes of each questioning segment. Perhaps because of that, Trump's behavior transformed; the New York Times even called him "Trump 2.0." Welker, who had previously reported from the Trump White House, wasn't afraid to verbally cut off both candidates, limit their rebuttal time, and insist they keep things moving. Considering Trump had tweeted criticizing Welker just hours before the debate, it will be interesting to find out whether his respect for her lasts.