The Classic Royal Christmas Tradition That's Being Broken In 2020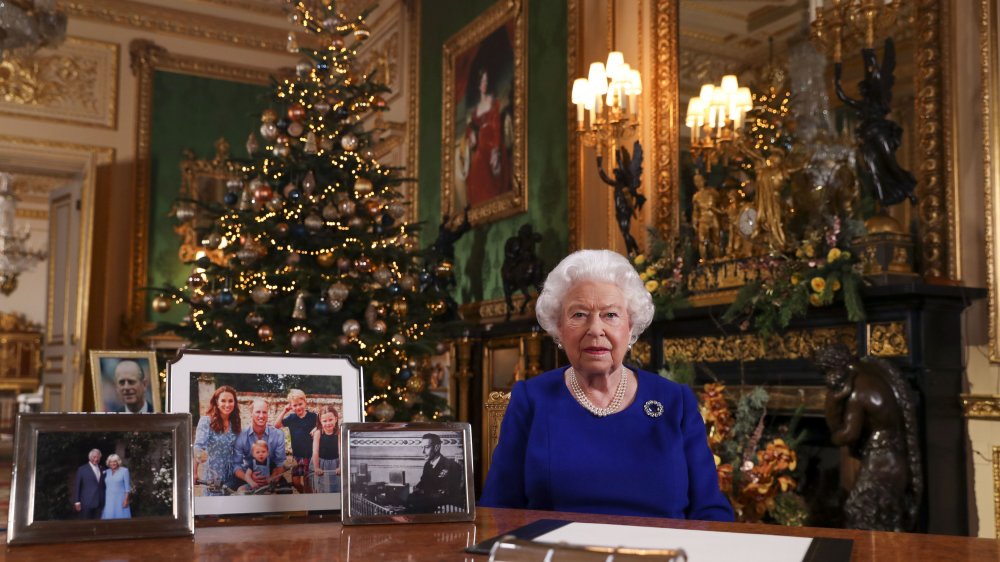 Wpa Pool/Getty Images
With Halloween all but canceled in most U.S. neighborhoods, and the CDC recommending limited indoor gatherings and travel for the upcoming holiday season, this year will see a break in many long-standing family traditions and festivities due to the COVID-19 pandemic.
A surge in cases, combined with the onslaught of flu season, means the holidays are particularly risky for the elderly and immunocompromised (via WebMD). And our royal neighbors across the pond are no exception. Prime Minister Boris Johnson announced last week that there are more Brits in the hospital with COVID-related issues now than when the country first instituted lockdowns back in March (via Honey). It's no surprise then that most of the time-honored royal Christmas traditions at Sandringham Castle are being canceled this year, as well. That means, in following the U.K. health guidelines of limiting gatherings to under six people, the adorable Cambridge kids, along with their parents, Prince William and Duchess Kate, will not have their traditional Christmas lunch with the queen or participate in the Christmas Walk-About (via Express).
Queen Elizabeth and Prince Philip will spend the holiday alone for the first time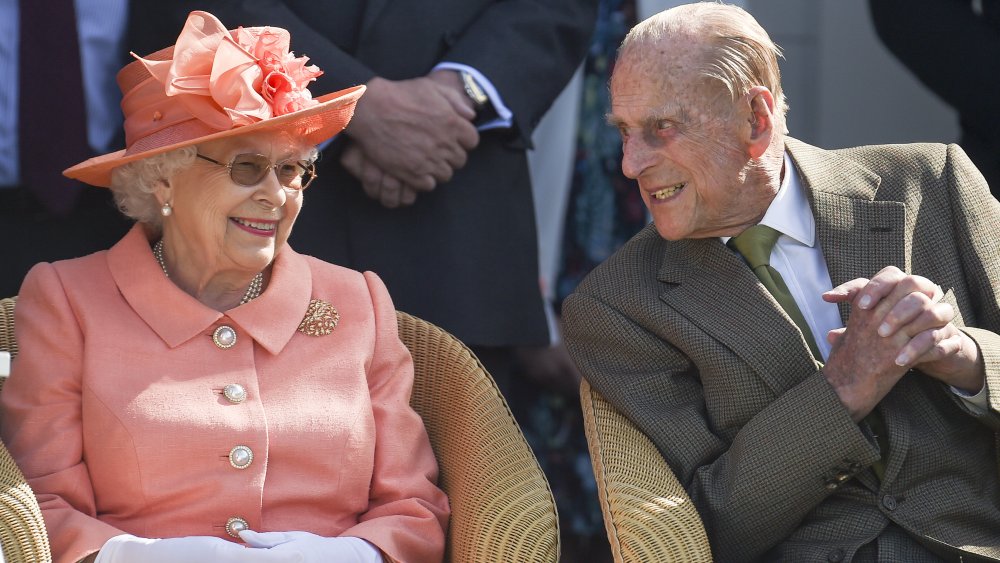 Antony Jones/Getty Images
With the possibility of another shutdown in the U.K., and the queen's advanced age, it's simply not worth the risk. And that's especially true since Prince George and Princess Charlotte resumed classes at school, which brings with it added risks for the 94-year-old Queen Elizabeth and 99-year-old Prince Philip (via Express). Specifically, on Christmas Day, the queen, Prince Charles and other senior royals including Prince William and family, will not take their usual walk to church in public, greeting the public along the way, and they will not join the queen for lunch and presents at Sandringham (via Mirror).
Our own Dr. Fauci would agree with the royal decision, as he urged Americans to make similar sacrifices this holiday season. He explained, "If you have someone who's a combination of elderly and immunosuppressed with significant underlying conditions, I'd be very careful about having that person in a gathering where there are a lot of people, even with masks (via WebMD)."