The Bachelorette's Temporary New Host Will Be Familiar To Fans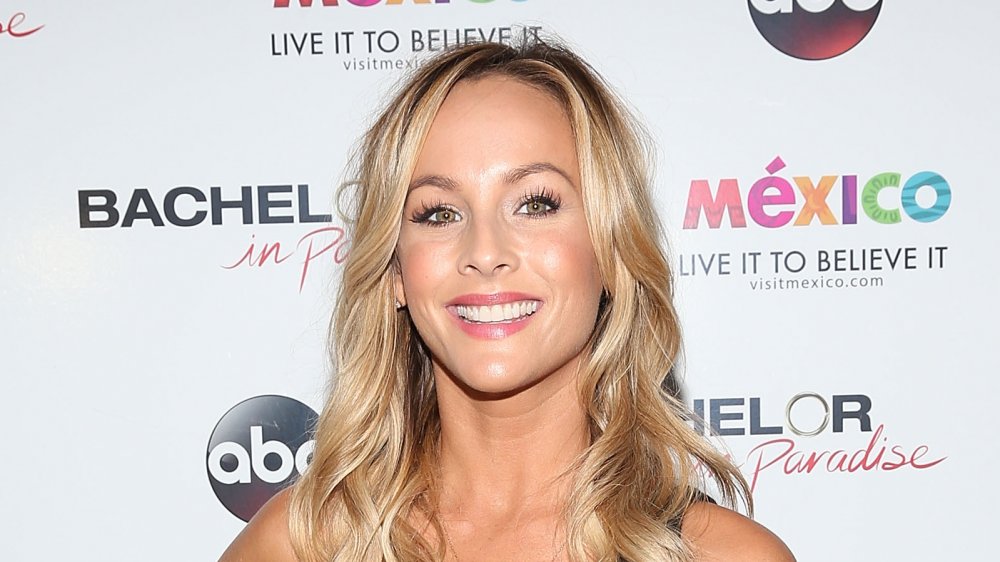 Jesse Grant/Getty Images
If you're a fan of the Bachelor/ette franchise and subsequent spinoffs, then you're more than familiar with the drama that it can't seem to ever escape. But hey, that's why we love it. Clare Crawley is our Bachelorette this year, and we guess you could say she's familiar with the franchise — after all, she was on Juan Pablo's season of the Bachelor, as well as seasons one and two of the spinoff series Bachelor in Paradise; so it didn't come as a huge surprise when she was asked to be this year's Bachelorette.
This year's season of the Bachelorette has seen what seems to be more drama than any other season, drama that extends past even just attempting to date during a worldwide pandemic. Amongst all of it, ABC has just announced that host Chris Harrison is going to be temporarily replaced; it's been said that Harrison had dropped his son off at college in Texas but didn't realize that his return to California would require a mandatory quarantine. According to a source who spoke to Us Weekly, "The moment he got back, Chris was told he could not set foot back on the set until he went through another 14-day quarantine." So who's the new replacement?
Jojo Fletcher is a fan favorite of the Bachelor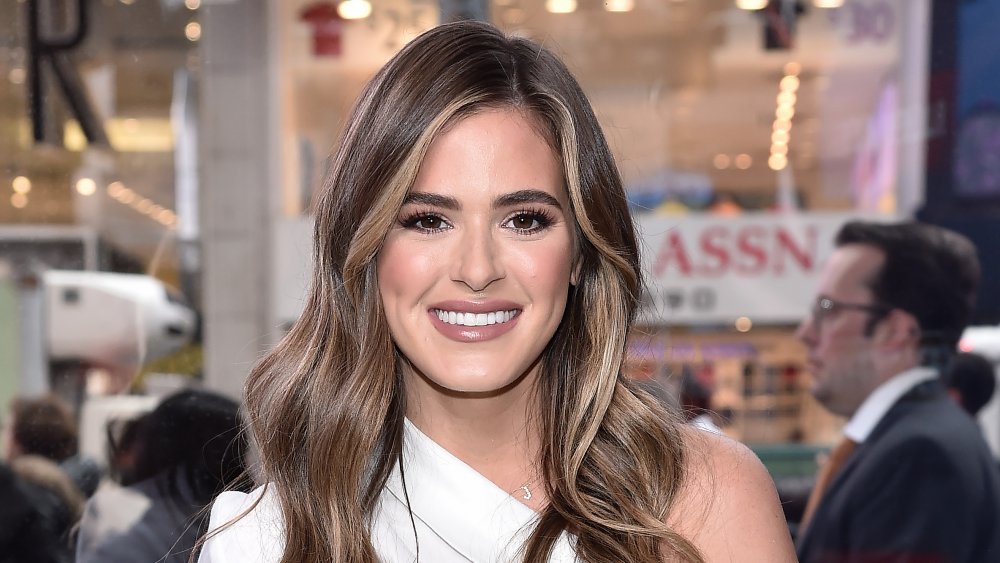 Steven Ferdman/Getty Images
Every cloud has a silver lining, right? Well this silver lining is taking the form of Jojo Fletcher temporarily replacing Harrison in his absence. Fletcher was first seen as a contestant on season 20 of the Bachelor, and then was chosen to be the twelfth season Bachelorette. Since the very beginning, there is something about Fletcher that fans have loved. And if you're surprised to hear the news of Fletcher's new part time job? So was she. "Normally when I get these calls, they say to come in as a guest and do something fun like a date," Fletcher said to Us Weekly. "And so, it was never to the level of like, 'You need to help Chris out specifically. He has to leave. You have to sort of take over this role.'"
We feel super confident that she's going to do a great job, as not only is she familiar with the Bachelor/ette vibe, but she's had experience hosting before. She's previously hosted Cash Pad on CNBC and Battle of the Fittest Couples on Paramount Network (via Heavy).
"I'm definitely nervous," she told Us Weekly. "I mean, Chris makes it look incredibly easy. Because he's really good at his job, you know, and so I feel like I did my best. I try to stay within the lines of doing Chris Harrison's job in his role, but I'm never gonna be Chris Harrison. So hope everyone has that in mind when they're watching."