What Does Ashley Biden Really Do For A Living?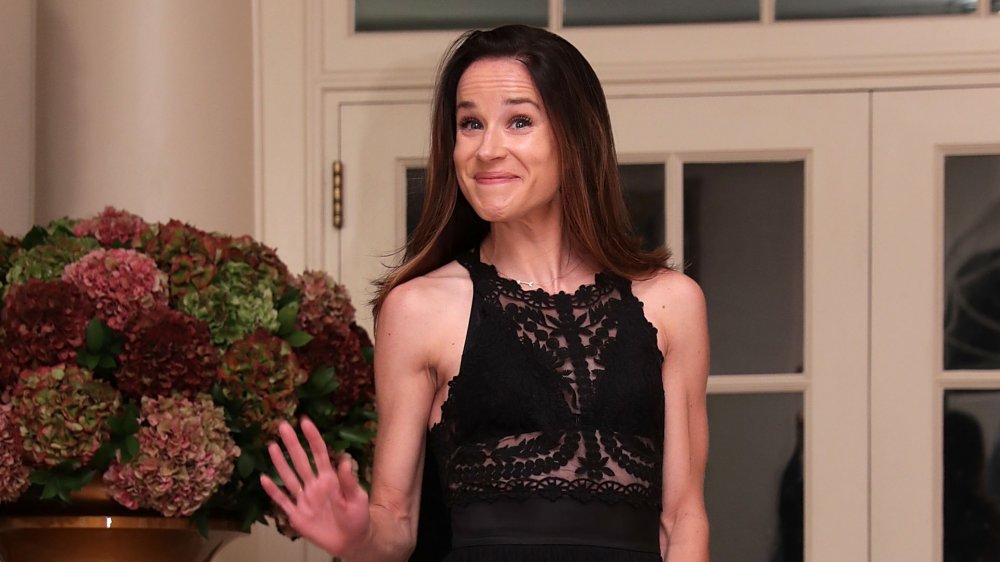 Alex Wong/Getty Images
Former vice president and Democratic presidential nominee Joe Biden and his entire family are under the microscope these days. As election day nears, many of us are very interested to know more about the potential new first family. This includes Biden's youngest daughter, Ashley Biden. Professionally, Ashley has made chameleon like transitions to a slew of different jobs — and you may be curious to see what her resume is looking like these days.
All of Ashley Biden's career choices have included her passion for public service. She explains,"The passion started at a very young age. My dad is a lifelong public servant; my mom was a public-school teacher — it's in my DNA" (via Marie Claire). After graduating from Tulane University and earning a Master's of Social Work from the University of Pennsylvania, Ashley went to work with the Delaware Center for Justice and was promoted from associate director to executive director (per Elle). The organization, which focuses on criminal justice reform, seemed an appropriate work choice for Ashley, as she claims, "My dad always taught me that silence is complicity, and that I must stand up for anyone who was being treated unfairly. That has stayed with me through adulthood, and is the guiding principle in my professional life," (via Marie Claire).
Ashley Biden carries her passions into new lines of work
Jamie Mccarthy/Getty Images
Recently, Ashley has managed to bring her lifelong interests of social work and activism and blend them into her own fashion line named Livelihood. Livelihood is a socially and ethically conscious weekend-wear apparel company, whose mission is to give back to everyday people (via Livelihood). Ashley notes that the brand aims to raise awareness, claiming, "Livelihood is specifically about income inequality. And racial inequality and income inequality are directly related" (via Elle).
As election day nears, the fashion apparel company owner, activist, and former social worker took the time to introduce (virtually) her father at the Democratic National Convention. Her unwavering support for him shows when she shares how she believes her father would be as the next president, "he'll be rock steady ... he'll treat everyone with respect no matter who you are. He'll love you with all of his heart" (per Marie Claire).