Can Jill Duggar And Her Parents Ever Come Back From Their Split?
It might seem to be business as usual for Jim Bob and Michelle Duggar. Their Instagram page boasts birthday ice creams at Dairy Queen, road trips through Texas, and a declaration of love. Justin Duggar, Jim Bob and Michelle's fourteenth child, is officially dating Claire. The Duggars profess to be "excited for them as they follow the Lord and find out what He has in store for their lives during this courtship!"
Even while Justin and Claire find out what it's like to be an official Duggar family couple, Justin's older sister, Jill, is making waves for breaking free of the flock. "Sometimes," Jill, said, reflecting about her decision to leave 19 Kids and Counting and her subsequent separation from her parents, "it's a good thing being okay with other people not being okay." Jill doesn't rule out reuniting with her parents, but she doesn't seem to be in a hurry to mend fences. She told People, "I can't put a timeline on healing." To better understand Jill Duggar's chances for patching things up with Jim Bob and Michelle, The List reached out to Meghan Marcum, PsyD., Chief Psychologist at A Mission for Michael, a premier mental health treatment facility in Southern California.
Expert explains Jill Duggar's path to reunification with her parents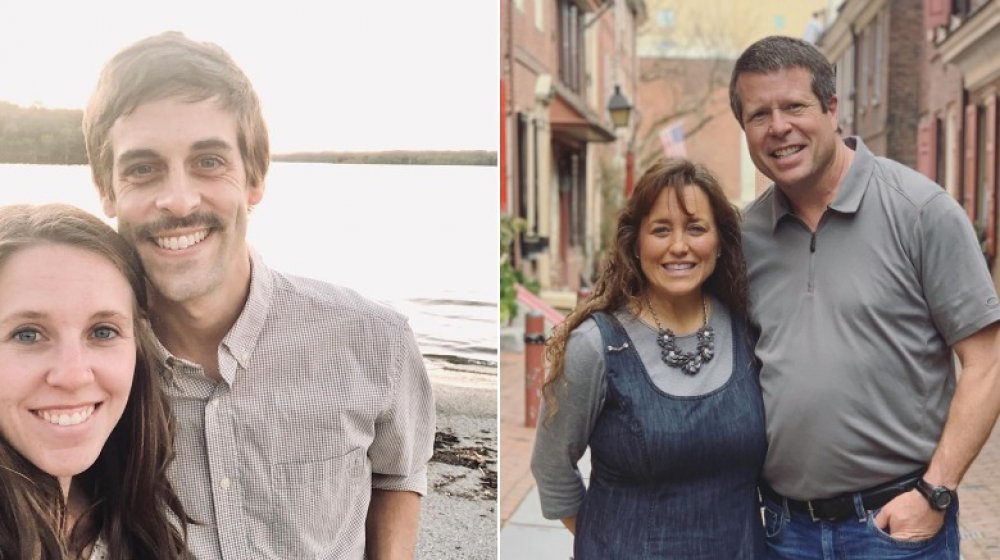 Instagram
Marcum understood Jill Duggar's decision to part ways with her parents. "When the family's views are ultra-conservative like those of the Duggar family," she explained to The List, "the desire to break away can be extremely intense. Parents that dictate rigid guidelines about what is acceptable, can create feelings of isolation and repression in their children." Marcum further observed that Jill's decision was undoubtedly "difficult," but that "without the opportunity to make independent choices adult children can become resentful, which may lead them to feel like they need to escape the family."
Yes, but is there a path to recovery? Possibly, says Marcum. "From my perspective ... it also seems like, despite the strain, the family is hopeful they will reunite at some point ." (Jim Bob and Michelle told People that they hoped for a "fully restored" relationship "quickly.") That, says Marcum, "is an indication things may resolve at some point in the future."