The Truth About Ariana Grande And The Weeknd's Relationship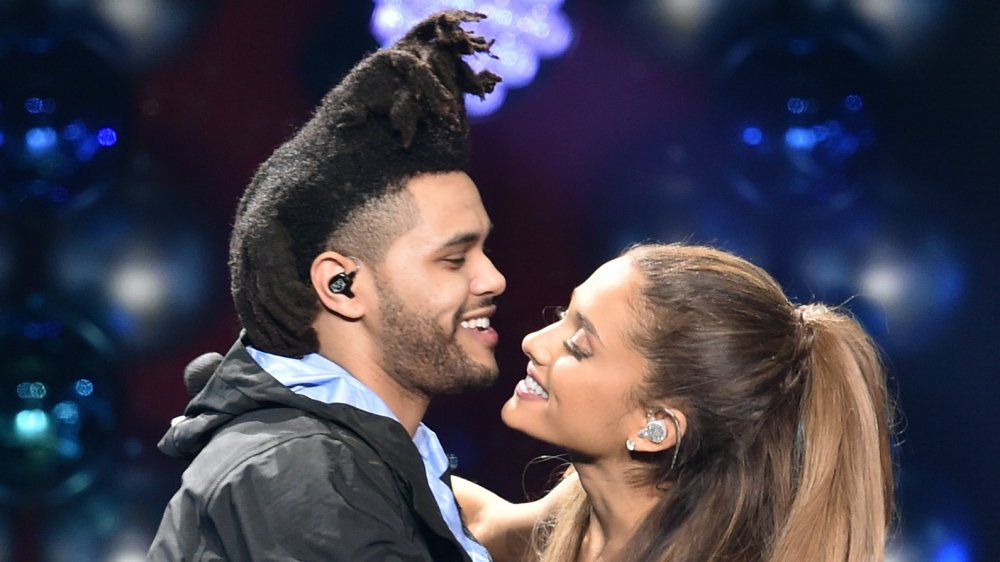 Kevin Winter/Getty Images
They're two of the biggest stars in the world and their previous collaboration, on 2014's "Love Me Harder," was a barnstormer. With the release of Ariana Grande's new album Positions, fans are clamoring over the singer's duets with the likes of Doja Cat but it's her reunion with The Weeknd that has everybody talking. In true Grande style, she only notified fans that they could expect her sixth album by the end of October midway through the month, when she tweeted about being excited for its release. 
"Off the Table" is reportedly one of the album's less raunchy tracks (Positions in general is super romantic). As Vulture notes, the song details a fledgling relationship between two people who can't quite make it work. Grande intones that she's "not quite yet healed or ready, shouldn't be going too steady," but is still wondering if The Weekend is up for a hook-up. He assures her, "I'll wait for you / Even though it always feels like I'll be No. 2 to someone you can't hold anymore." Thankfully, their IRL relationship is less dramatic.
The Weeknd owes Ariana Grande a lot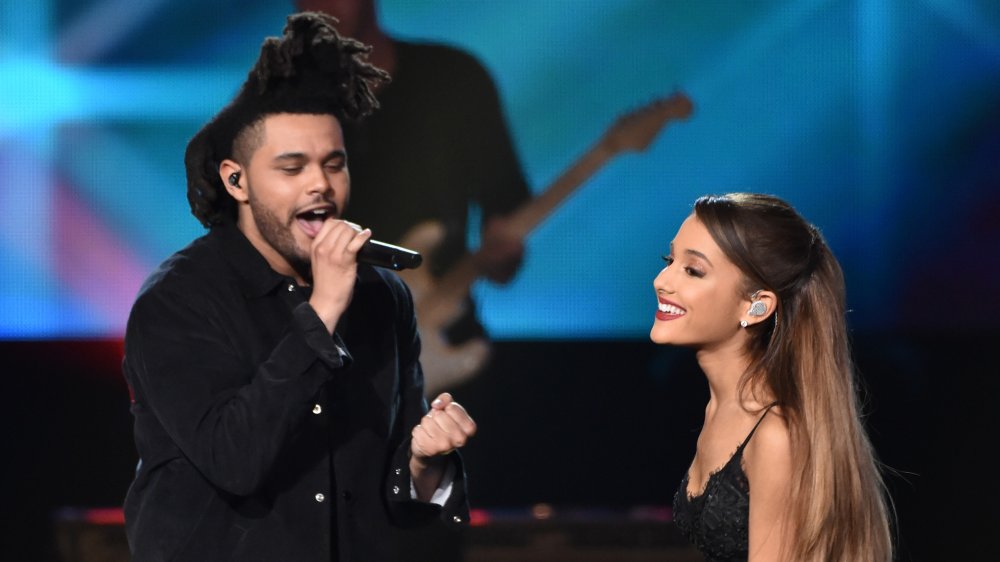 Kevin Winter/Getty Images
As Variety advises, The Weeknd's career was launched into the stratosphere once he began collaborating with super-producer Max Martin. Funnily enough, the R&B star met Martin for the very first time while working on "Love Me Harder" with Grande. As a result, the singer-songwriter acknowledged, "Ariana was kinda my foot in the door with Max, my chance to show him 'I can play this game,' y'know?" It still took a while, of course, with The Weeknd admitting Martin had to attend one of his shows to really get the appeal.
As the R&B star recalled, "So we sat down again, and the first song we created was 'In the Night.'" Alongside his mega-hit "Can't Feel My Face," The Weeknd's tracks with Martin made him the world-known superstar he is today. Without Grande, his mega-famous duet partner, it's likely the two might never have found each other.
It hasnt always been smooth sailing for Ariana Grande and The Weeknd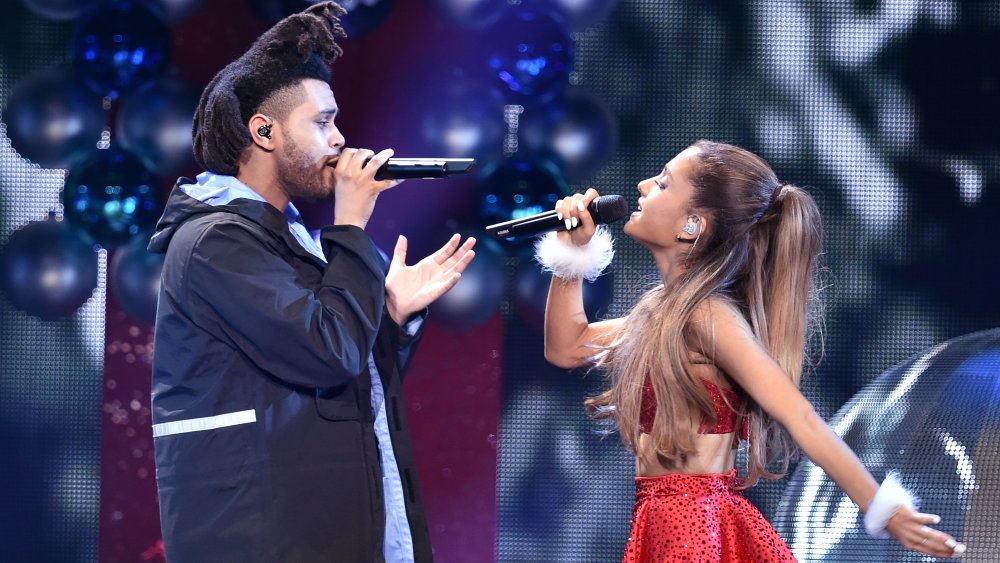 Kevin Winter/Getty Images
Although they've clearly been friends for a while, in 2018, during the very distressing Ariana Grande-Pete Davidson times, The Weeknd seemingly threw shade at his buddy. As Stylecaster notes, fans reacted negatively to an announcement about Grande and Davidson getting engaged, with one writing, "I'm calling it now. He is either going to end up with a restraining order from her, or he will end up pulling an OJ Simpson. This is not going to end well." Apparently, The Weeknd liked a comment in response to it simply containing a crying emoji and distressed emoji.
Clearly, however, the two singers didn't fall out over it either because Grande never found out or the famously thick-skinned pop star simply didn't care. Either way, they're evidently still on good enough terms that Grande and The Weeknd can make sweet, sexy music together, which is all that really matters in the long run.