What Ariana Grande's Just Like Magic Lyrics Really Mean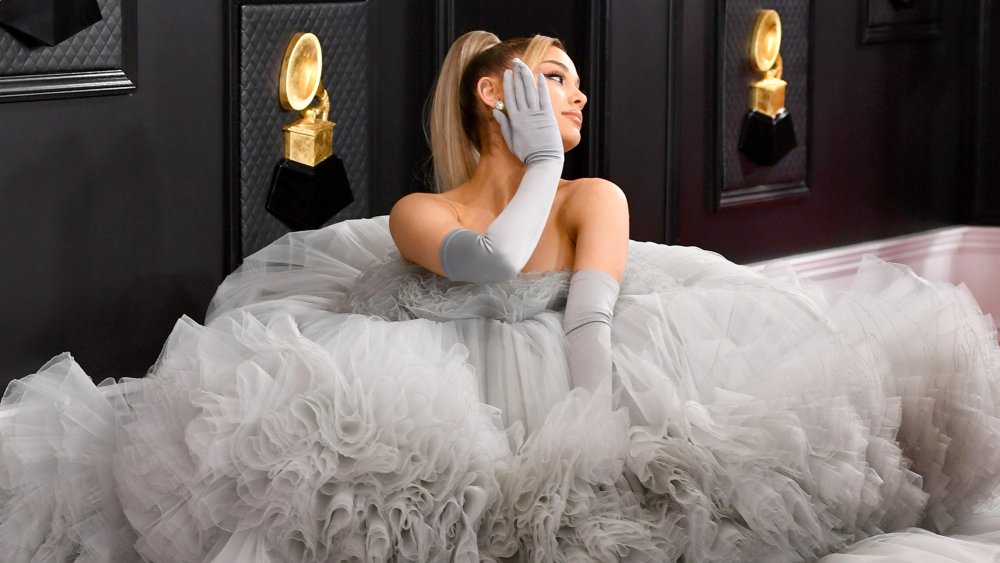 Amy Sussman/Getty Images
Ariana Grande was once shy about her relationship with real-estate legend, Dalton Gomez. No more. Her new album, Positions, is, like US Weekly points out, one gigantic love letter to Gomez. At the same time, it's a collection of songs that feel like (maybe too) intimate gossip about Grande and Gomez's obviously very, very vibrant sex life. Vulture describes Positions as a "fantastical fairytale journey," filled with "sparkling whistle tones," and an unbridled celebration of her healthy libido. Good for you, Ariana. After her very public break up with her then-fiancé, Pete Davidson, in 2018, the Grammy Award winner deserves a bit of self-indulgence don't you think?
Hiding among the tracks in which Grande raves about the joys of physical intimacy with another person, the Queen of Pop reserved a song on her new album for self-love. "Just Like Magic", has nothing to do with Gomez, Davidson, or sex with men, at all. 
Ariana Grande celebrates herself in "Just Like Magic"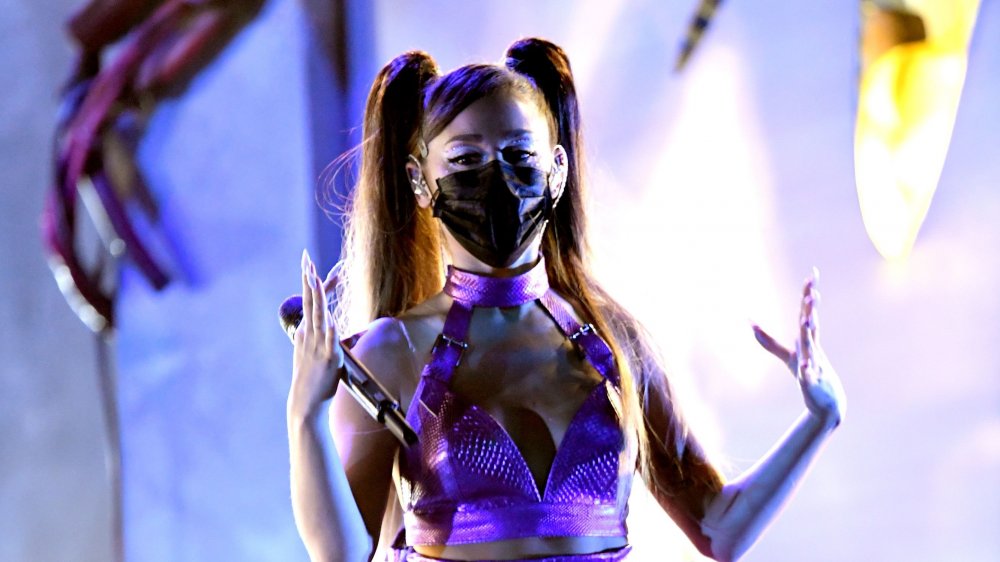 Kevin Winter/mtv Vmas 2020/Getty Images
If not sex, then what? As Elite Daily points out, some fans think that when Grande sings, "take my pen and write some love letters to heaven," Grande is writing about love lost, referencing her ex, Mac Miller, who died by suicide in 2018 (via Rolling Stone). Maybe. But most of all, "Just Like Magic's" upbeat lyrics read like the pep-talk of the millennium. Vulture says that it's "a trippy enumeration of the ways in which [Ariana Grande] rules." That doesn't quite do the song justice. Listen to it, and it dawns on you. If the Law of Attraction could talk, it would sound like Ariana Grande's voice.
"Keep my conscience clear that's why I'm so magnetic," Grande gushes, "Manifest it, I finessed it ... just like magic, I'm attractive, I get everything I want 'cause I attract it." Grande, of course, has plenty of reasons to feel like she's the Empress of the Universe. In 2020 even before releasing solo music, the pop legend was busy breaking records right and left (via Insider). When her collab with Lady Gaga, "Rain on Me," topped Billboard's Hot 100, Grande became the first artist ever with four songs having reached such heights.

If you or anyone you know is having suicidal thoughts, please call the National Suicide Prevention Lifeline​ at​ 1-800-273-TALK (8255)​.