Here's How Much Jake Tapper Is Really Worth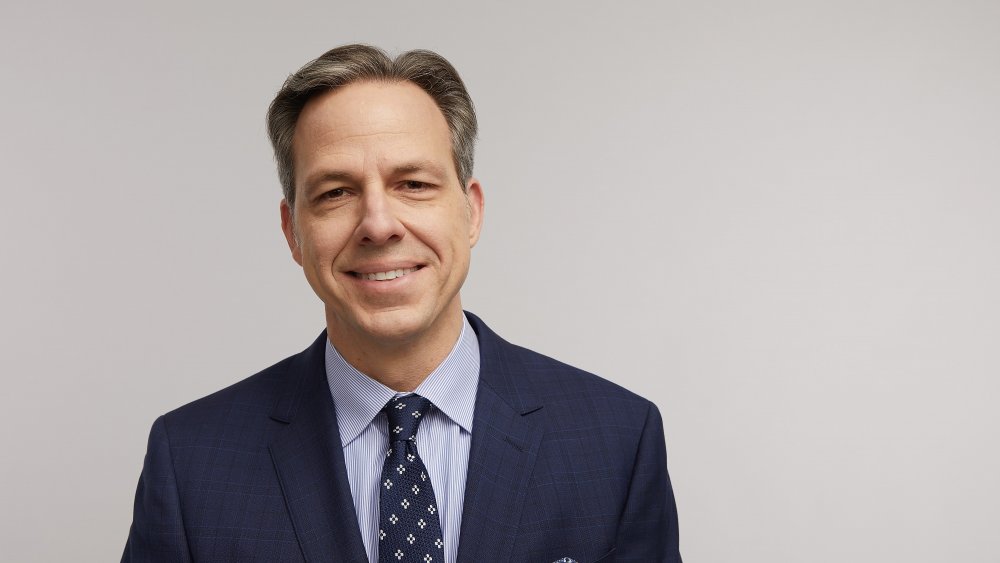 Corey Nickols/Getty Images
If you're not a CNN junkie, perhaps you only just became aware of journalist Jake Tapper, who won a hefty share of amens over his memorable comment about the first 2020 Presidential Debate. "That was a hot mess, inside a dumpster fire, inside a train wreck," Tapper said on air. (Others agreed that Tapper had a valid point; the rules of the final debate were revised so that moderator Kristen Welker had a mute button, so she could keep President Donald Trump and his challenger, former Vice President Joe Biden, from speaking over each other.) Clearly, Tapper has a way with words — so how well-paid is he for this blunt wit?
Tapper is tapping into some serious cash. The anchor of The Leader with Jake Tapper has a net worth of between $8-10 million, and has a contract with CNN for a $4 million annual salary, according to Celebrity Net Worth. His network has him working hard for that money, though; Tapper also hosts State of the Union on Sundays, and is CNN's chief Washington correspondent (via Heavy).
Jake Tapper's article about dating Monica Lewinsky kick-started his journalism career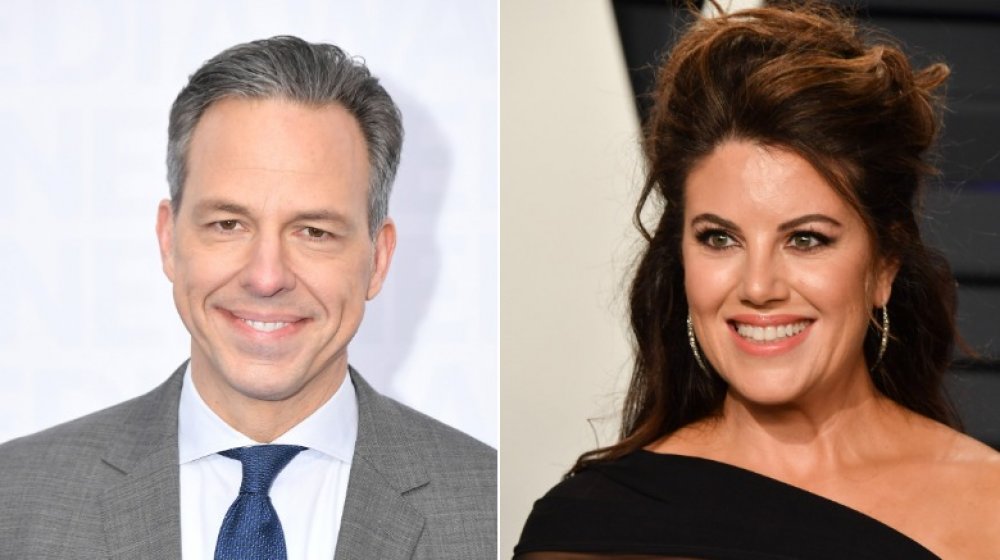 Michael Loccisano, George Pimentel/Getty Images
Tapper did not begin his career as a journalist — before he began writing, the film school major was a cartoonist and campaign press secretary for former Pennsylvania Congresswoman Marjorie Margolis-Mezvinsky, whose son is married to Chelsea Clinton (per The Hill).
That all changed, though, when Tapper gained national attention for his article, "I Dated Monica Lewinsky," published in Washington City Paper in 1998. Telling a friend he was interested in Lewinsky, who was not yet outed for her "blue dress" scandal with President Bill Clinton, Tapper was given a stern warning: "Monica was bad news, that she had left the White House because she had kept wandering into the Oval Office and inappropriately striking up conversations with the commander in chief," he wrote. Still, Tapper pursued a relationship. "Monica was different from the standard D.C. date: not a salad-picker, she joined me in appetizers and an actual entree of her own," he noted. "A sweet girl. Nice."
But, their romance did not, ultimately, pan out, and in 2006, Tapper married Jennifer Marie Brown. The two have a daughter, Alice, and a son, Jack (per Oprah).